The $10,300 partypoker LIVE MILLIONS North America is in the books! Another great event goes down in history at Playground. After five long days of poker, François Billard emerged the victor and cashes $961,400 ($749,030 were secured from the ICM deal, plus $212,370 for the win).
The final table was reached on Day 4, and the action went on until only six were left. These six players came back at 12:00PM today for the final battle, all vying for the massive $1,000,000 first prize. Francois Billard, Joni Petteri Jouhkimainen, Kevin Rabichow, Castrillon Fontan, Alexandros Kolonias, and Danick Landriault were rounding the Stream table, pumped up for the action.
Danick Landriault was the first to leave, and play continued 5-way for over 6 hours before Day 5 saw another elimination. During that time, many showdowns favoured the shorter stack, and many players took turns on the driver's seat. Castrillon Fontan was the next player to leave. After losing most of his chips to Kevin Rabichow, he was emptied by François Billard.
Alexandros Kolonias followed, just before the dinner break. When Billard, Rabichow, and Jouhkimainen came back, they negotiated a deal that left $212,370 up for grabs and chopped the remainder of the prize pool according to the ICM calculator. The battle continued without any drop in intensity. After all, there were still six figures to shoot for.
Jouhkimainen was not able to get anything going and lost quite a bit of chips, until his chip situation forced him to take a lot of risks, and one of those moves turned out to be fatal. Billard took his chips and the 2 finalists were ready for the ultimate honour of the festival: The MILLIONS North America title.
Before initiating the duel, the two finalists took a short walk to pose besides the MILLIONS Tour trophy:
And play continued with an increasingly agitated crowd. François Billard being a local player, his rail was the largest, and consequently the most vocal, chanting his nickname virtually every time he won a pot, big or small. "Roux, Roux, Roux, Roooouuuuuuux!!!" And Roux could only smile. One could imagine that such support gave him some much needed strength in this final lap, after playing an average of 12 hours a day for 5 days. In the great white north, we call this home-ice advantage! Here are a few shots of the heads-up battle:
Eyes on the prize: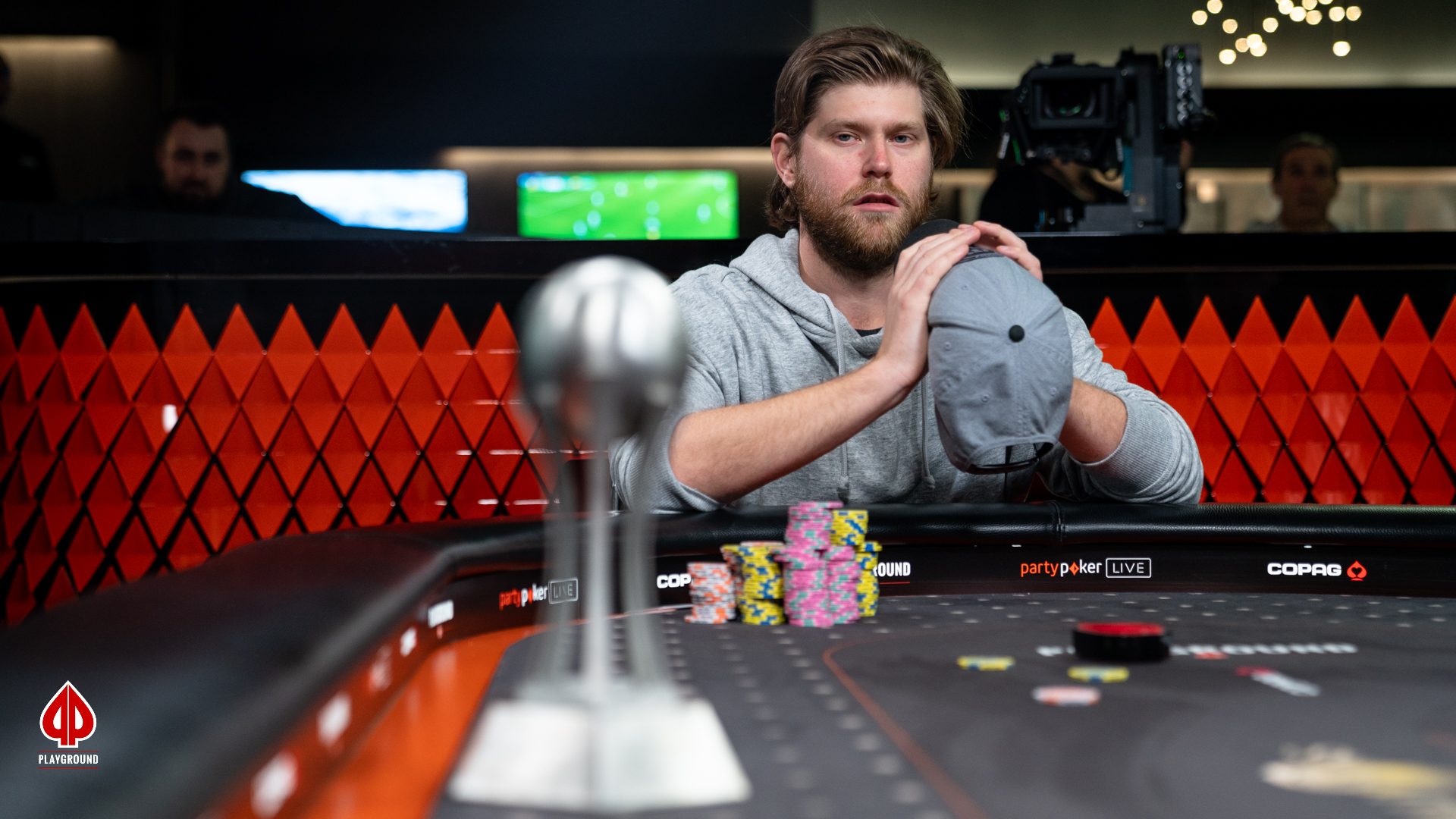 Billard started the heads-up match with a substantial lead, but Kevin Rabichow managed to even things out, but this turn of events was short-lived. The final hand was near.
Rabichow was on the button and bumped it to 12M chips. Billard 3bet to 42M, which was called, and both players went to a flop with a sizeable 84M in the middle to fight for. Billard placed a conservative continuation bet of 26M chips, and Rabichow called. On the turn, Billard did not slow down. In fact, having improved his hand, he did the exact opposite: all-in! Rabichow called the bet, only to realize that his tournament life was hanging by a thread… 11 cards would make him an overwhelming chip leader, but the rest of the deck would crown his rival.
It was truly great to watch the sheer happiness in François Billard's face, and about 20 people singing his praises. The man of the hour walked among his peers, distributing handshakes, hugs, and headbutts. A well-deserved win. To our champion! Congratulations!
The partypoker LIVE MILLIONS North America Champion: François Billard – $961,400 and the Main Event Trophy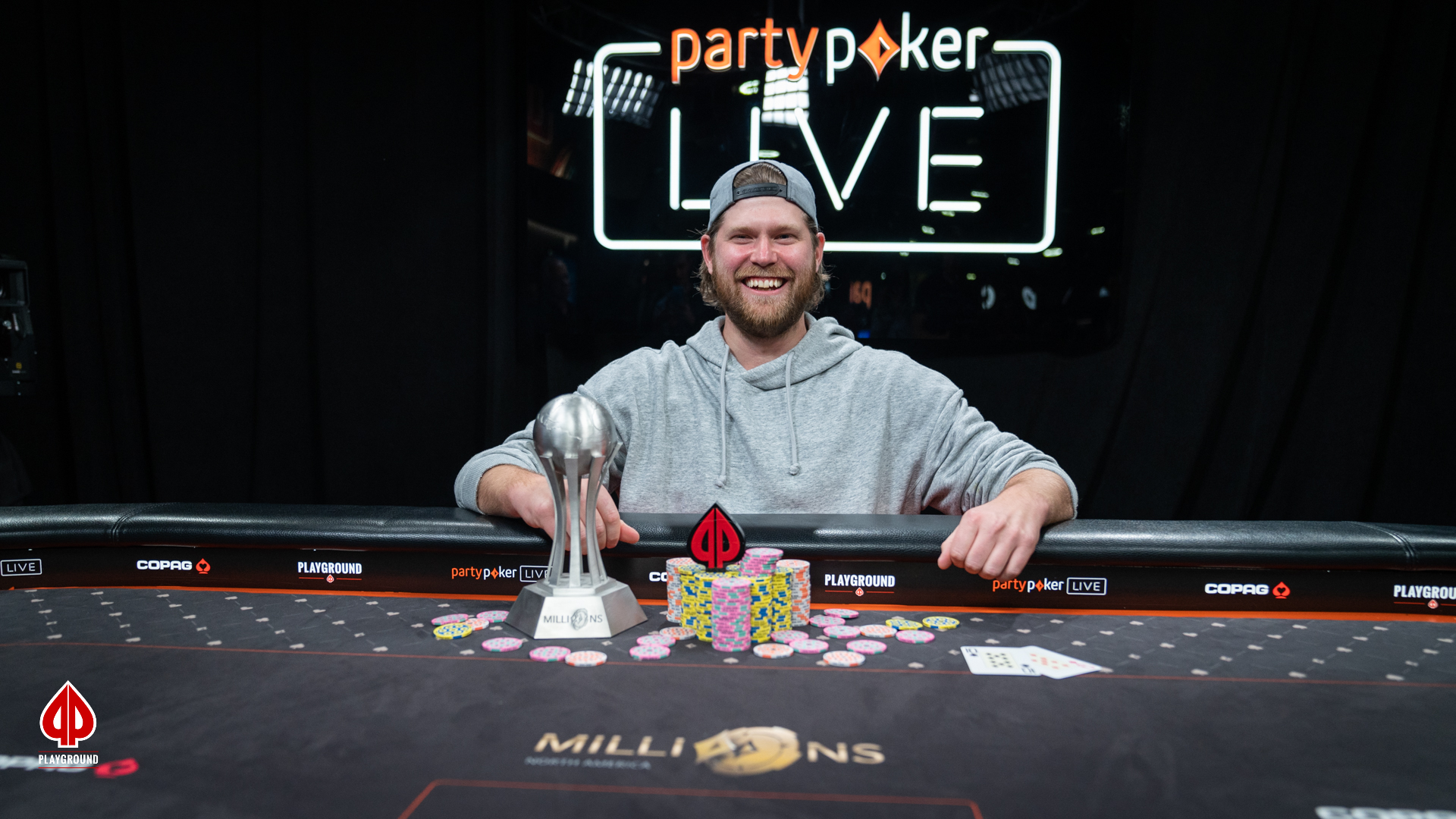 Runner-up: Kevin Rabichow – $578,990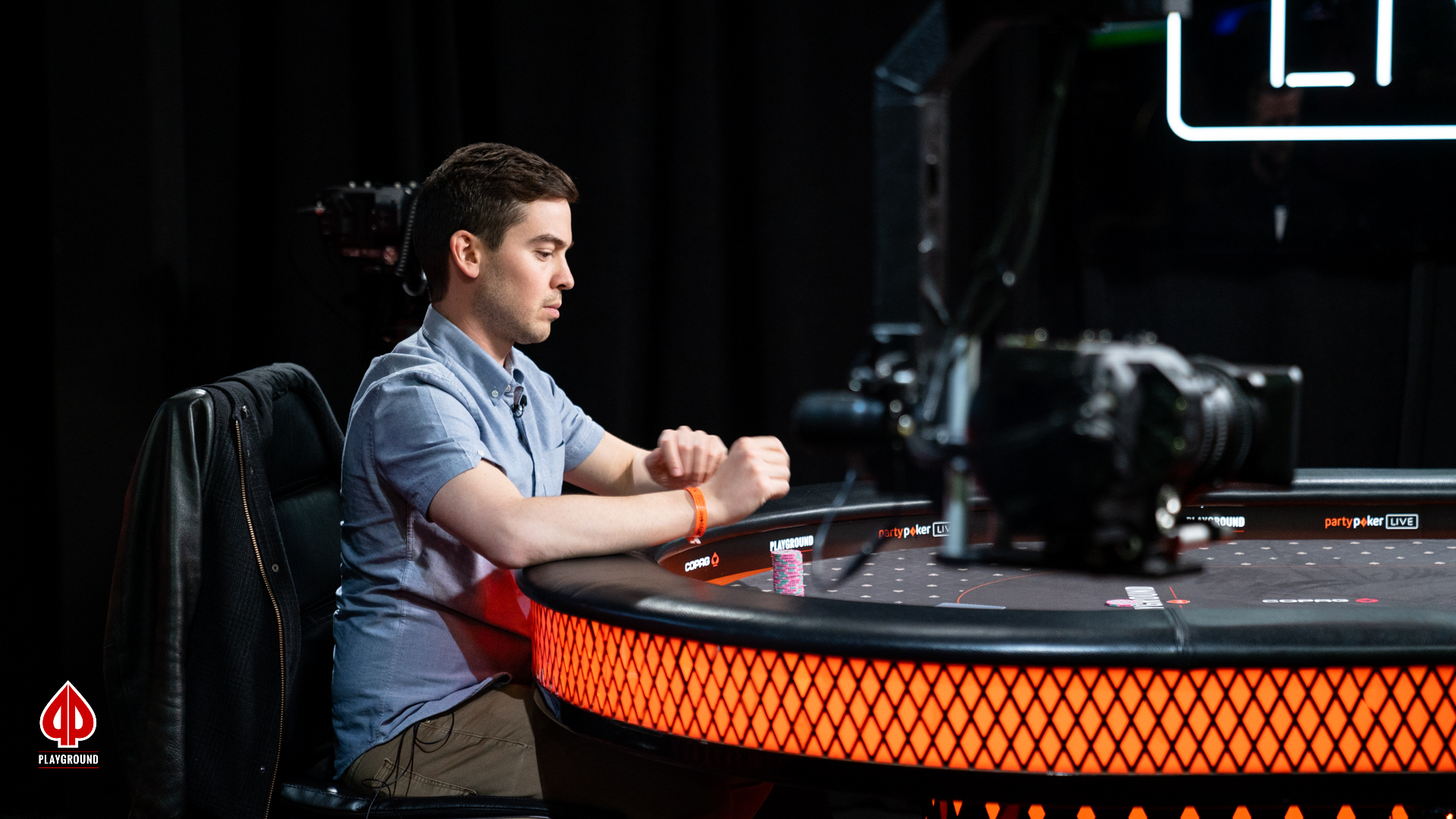 A glimpse of the celebrations: