Event #5 of the MILLIONS North America, the $500 + $50 8-Max, guaranteed a prize pool of at least $50,000 and attracted 138 runners. Offering players a starting stack of 30,000 in chips and 20-minute blind levels, this single-day event created a prize pool of $69,000.
The chip lead changed hands many times throughout the day; by the time the final table was formed, a friendly spirit developed between the nine players who were battling for the top spot.
One player, however, stood out from the rest thanks to his very colourful presence; Thomas Cemm of Mission, British Columbia, was in great spirits all day long. He came to Playground to have fun at the poker table, something that nobody could stop him from doing, that was for sure. He kept players laughing while carrying himself with a true happy-go-lucky spirit, all the while being a gentleman, which is always good for the game.
The heads-up battle for the trophy came down to Cemm and Matthew Wilkins, an experienced tournament grinder who has made many deep runs in Playground events. Wilkins worked hard to try to capture the title, but Cemm was fearless and tenacious. Cemm caught some key hands and began to chip up, eventually taking over the lead.
Wilkins had lost a few key pots and decided to move all in holding


. Cemm snap called the pre-flop shove and revealed a premium heads-up hand,


.
The flop came



to put Cemm in the lead after hitting his Ace. The turn brought the

, giving Cemm trip Aces. The river

changed nothing and the 8-Max had its champion, Thomas Cemm!
Event #5 Champion: Thomas Cemm, $16,830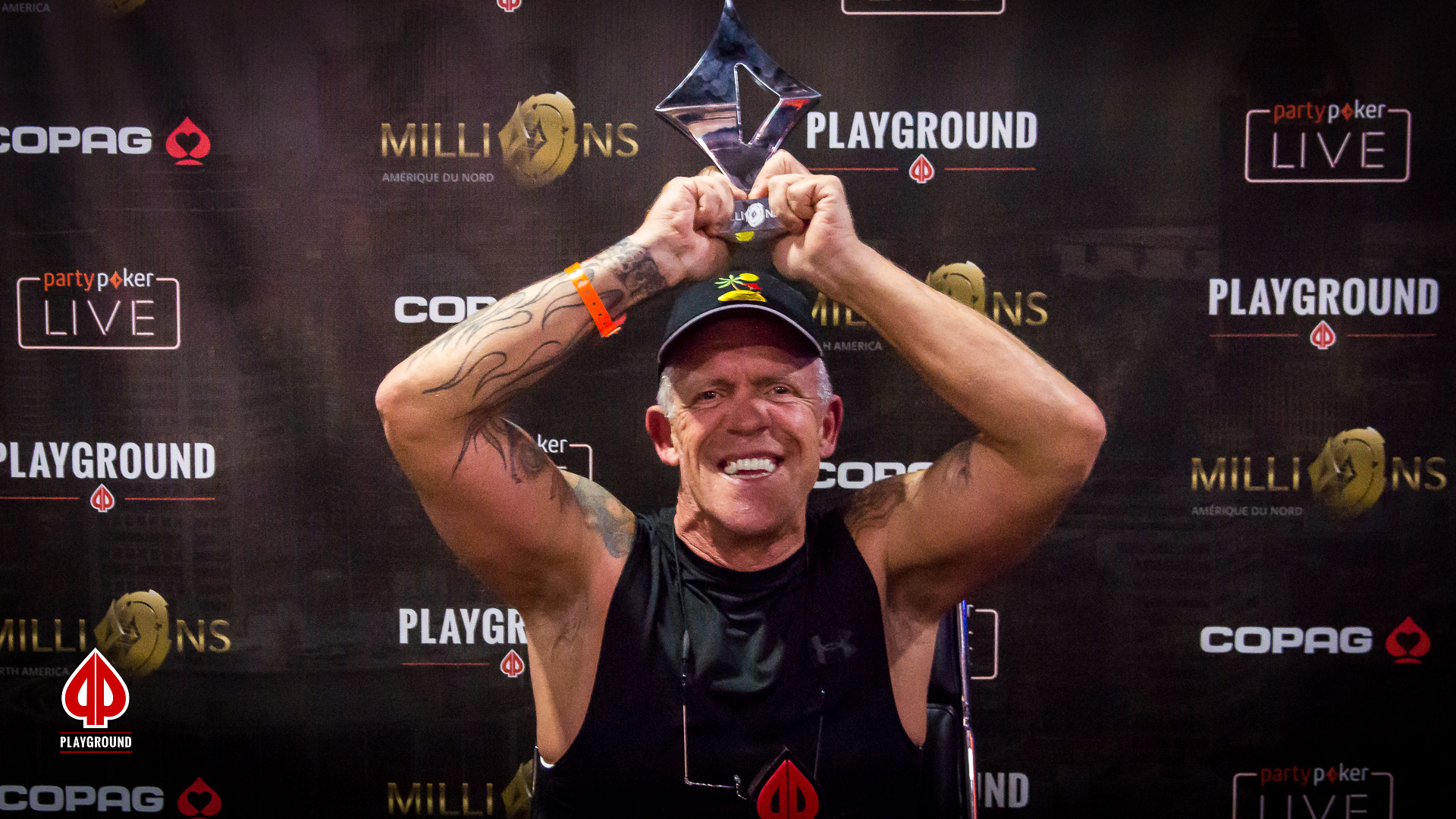 The last hand of play: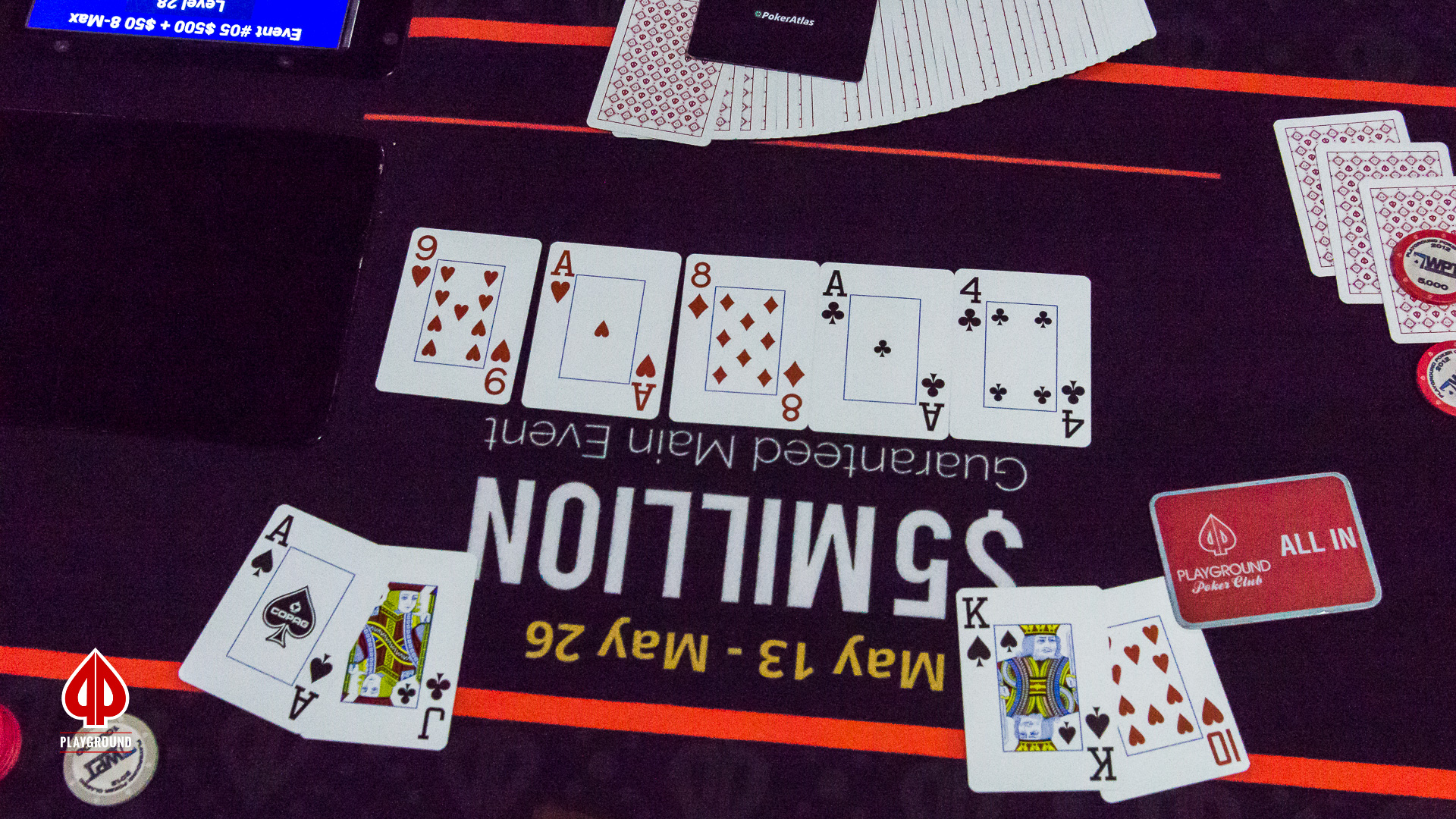 Second place: Matthew Wilkins, $11,210