The $10,300 MILLIONS North America is down to its last 16 players. A decision was made to halt play for the day at the formation of the last 2 tables in order to leave some fun for Day 4 and Day 5. Indeed, the rhythm of eliminations today was a little too fast, and players were happy to be able to relax and fully recharge before Day 4.
Day 3 started with Kevin Rabichow in the lead. Rabichow increased his stack by 50% and finishes with a very respectable 45,475,000 chips. Joni Petteri Jouhkimainen and John Cayley are extremely close, trailing by less than a million.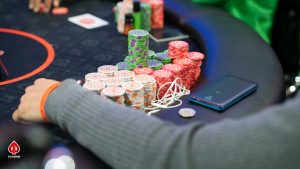 Danick Landriault however, is the story of the day. From a 17M stack at the beginning of the day, he climbed up to a mind-boggling 97,200,000 chips. Although he never set foot in the Stream area, every time we walked by his table, his stack had grown a little bit: the true mark of solid play. Towards the end, however, he managed to make a giant leap after flopping a full house with a 7 and a 6 against Queens. That hand, while causing the elimination of a player who was not short-stacked at all, propelled him way ahead of the field. Landriault is a well-known local at Playground, having played both cash games and tournaments here for years. He is also a great guy who is always nice and polite to everybody, players and staff alike, regardless of whether they return the favour or not.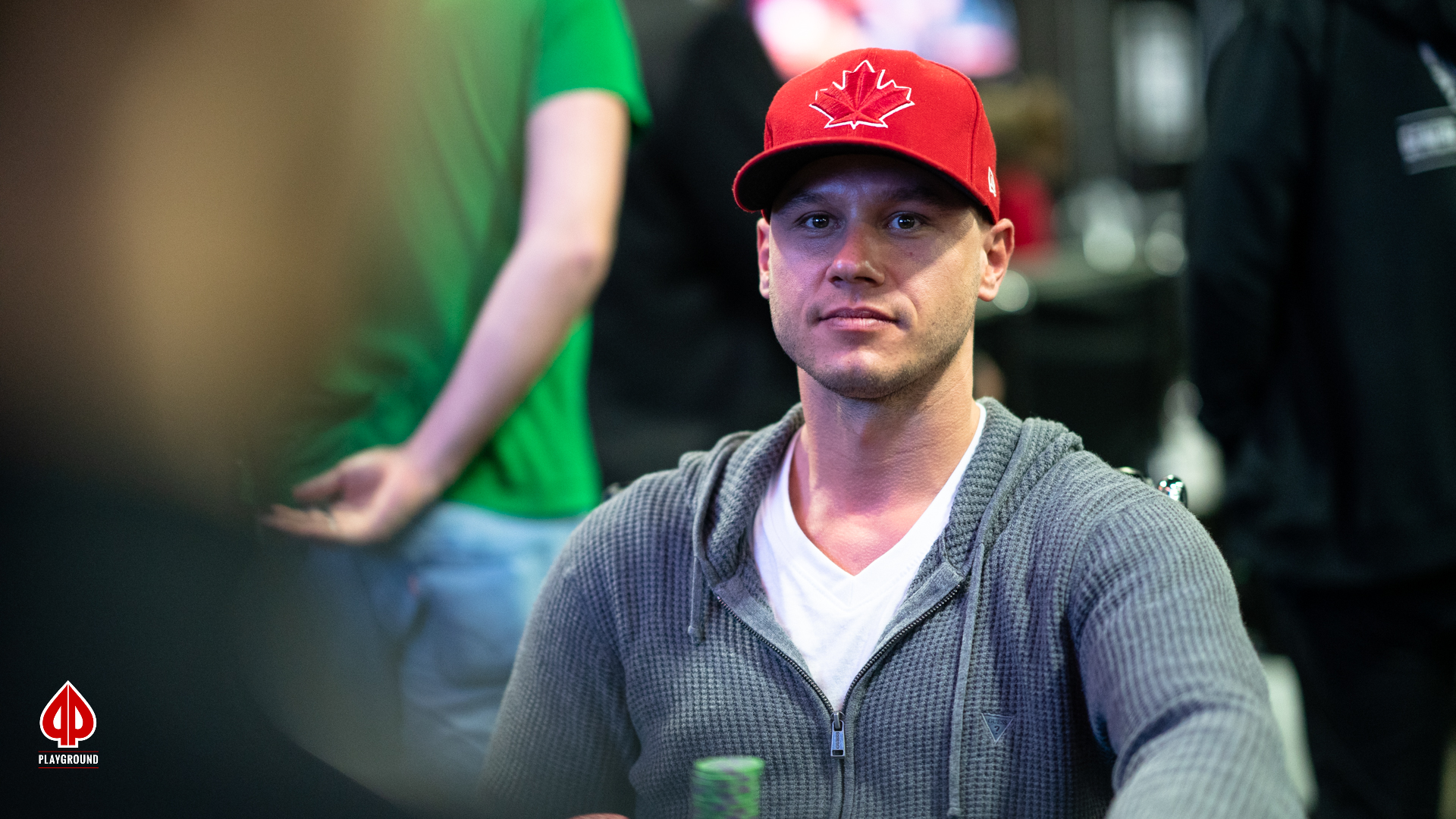 The tournament staff shared the seating chart for Day 4:
| First Name | Prénom | Last Name | Nom | Seat | Siège | Stack | Tapis |
| --- | --- | --- | --- |
| Benjamin | Heath | Table 61 - Seat 1 | 24,000,000 |
| Erik | Lemarquand | Table 61 - Seat 2 | 21,800,000 |
| Josue | Sauvageau | Table 61 - Seat 3 | 12,950,000 |
| Ruben | Perceval | Table 61 - Seat 4 | 39,400,000 |
| Alexandros | Kolonias | Table 61 - Seat 5 | 18,625,000 |
| Senthuran | Vijayaratnam | Table 61 - Seat 6 | 11,700,000 |
| Upeshka | De Silva | Table 61 - Seat 7 | 22,325,000 |
| Castrillon | Fontan | Table 61 - Seat 8 | 37,400,000 |
| | | | |
| Armin | Rezaei | Table 62 - Seat 1 | 39,025,000 |
| Danick | Landriault | Table 62 - Seat 2 | 97,200,000 |
| John | Cayley | Table 62 - Seat 3 | 44,525,000 |
| Jason | James | Table 62 - Seat 4 | 7,975,000 |
| Seyedrohollah | Ettehadi | Table 62 - Seat 5 | 24,125,000 |
| Kevin | Rabichow | Table 62 - Seat 6 | 45,475,000 |
| Francois | Billard | Table 62 - Seat 7 | 30,850,000 |
| Joni Petteri | Jouhkimainen | Table 62 - Seat 8 | 44,750,000 |