Day 1D of Event #1 had the largest field of all four starting flights, with a total of 386 entries (including 77 re-entries), putting a total of 9,650,000 chips in play. All those chips in play created the perfect conditions for a new overall chip leader to emerge. The average stack at the end of the night was 111,000, and the overall chip leader, Marc Bourgeois, managed to bag an impressive 366,000, but tonight's chip leader bagged the largest stack so far. Shijaudin Daud Sha (aka "Afghan Bruce Lee") managed to bag 460,000 in chips, making him the overall chip leader going into Day 2. That is far ahead of the second largest stack to advance from this flight, Christopher Pietrzak, with 261,500.
In all, there were 87 players who advanced, and they will join the others from the previous flights to battle it out tomorrow night at 7:00pm on Day 2.
The smallest stack belongs to Lam Nguyen (28,000), but when play starts in level 15 tomorrow night, the blinds will be 1,500/3,000, so Lam still has a hope if he can secure an early double up.
Here are the top stacks from Day 1D:
Shijaudin Daud Sha 460,000
Christopher Pietrzak 261,500
Joseph Abou Khalil 245,000
Aaron Roy Parsons 235,000
Michael Carrington 230,000
Tony Lei 224,000
The rest of the field finished with under 200,000 chips. Late bustouts include: Arthur W., Benjamin Croteau, Vincent Reeves, Richard Berenbaum, Dany Noel, Debbie Holman, Rodney Ramalho, and Richard Sysko.
Day 1D and overall chip leader: Shijaudin Daud Sha, 460,000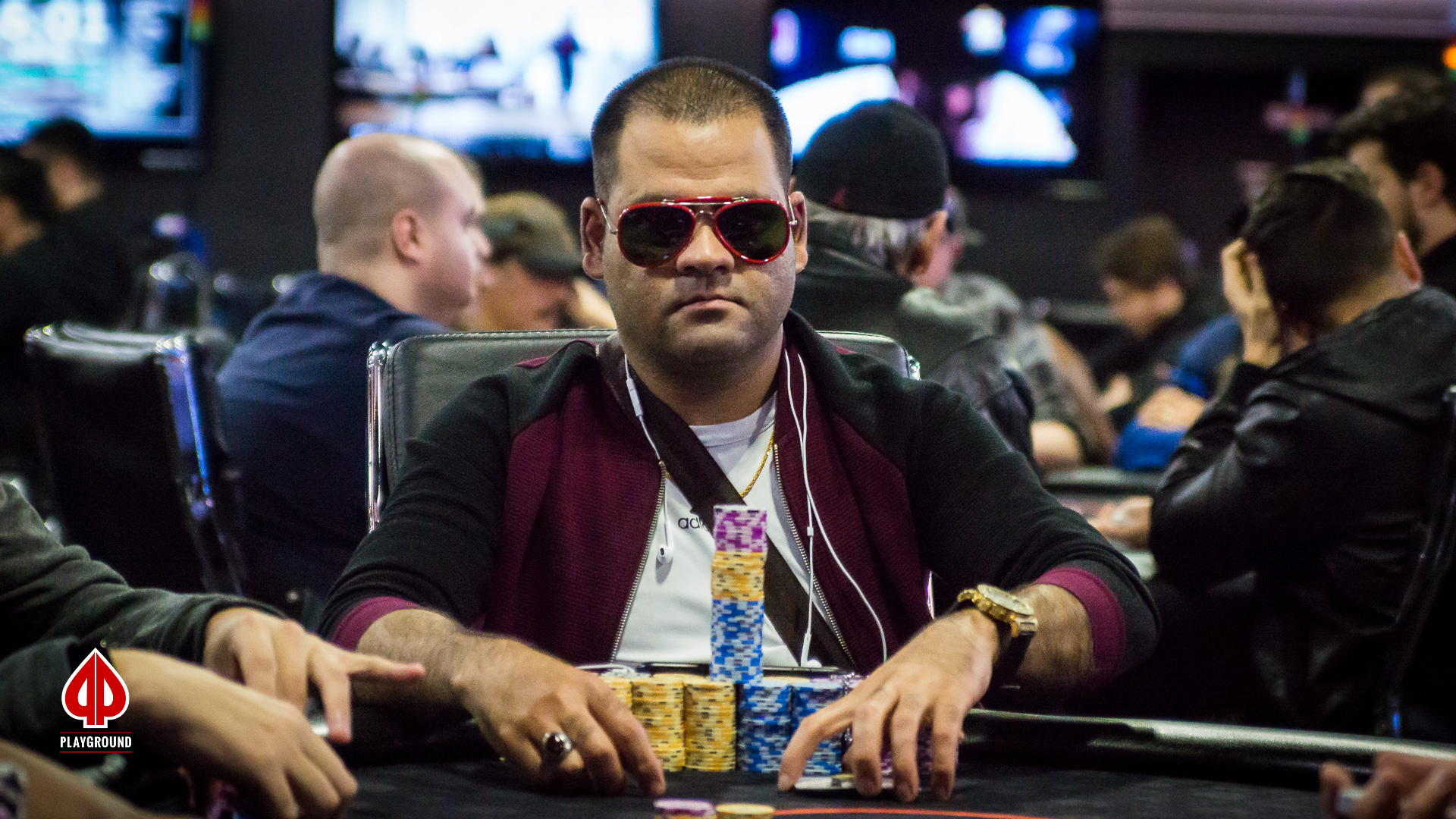 Some of the other players who bagged large stacks tonight: