65 players bag chips to move on to Day 2
Day 1A started off with a strong presence, and instead of the players slowly making it into the tournament throughout the first few levels, tonight we saw over 90 players for the first hand of tournament, and by midway through the first level, there were already 169 entries. By the time late registration ended after the 1st break, 275 had bought into Event #1 of the MILLIONS North America, the Playground 200. At the end of 14 levels, a total of 65 players bagged chips to head into Day 2.
Play throughout the evening was steady, with no massive blowouts whatsoever. The lead changed as the night progressed, with many of the leaders making it to the end. The last few levels played out as expected, players with smaller stacks took chances and shoved for a double up, some were successful, some were not.
At the end of 14 levels of play, the chip leader is Marc Bourgeois, bagging an impressive 366,000. Lucas Braga from NJ, USA had the second largest bag and is right behind Marc with 355,000.
Here are the top stacks from Day 1A:
Marc Bourgeois (366,000)
Lucas Braga (355,000)
Michael Malouin (232,000)
Jonathan Jette-Prince (219,000)
Albert Nguyen (217,000)
Tyrone Baskin (215,500)
Line Desjardins (212,000)
Miguel Goncalo (206,000)
Elie Abdallah (204,000)
The rest of the field bagged less than 200,000, but with blinds at 1500/3000 for Day 2 on Thursday night, even the lowest stack (Kim Renaud, 30,000) is still starting off with 10 BB's, and with a little bit of luck, it is enough to make a comeback. The average chip stack tonight ended at 105,769, or, 35.5 BB's.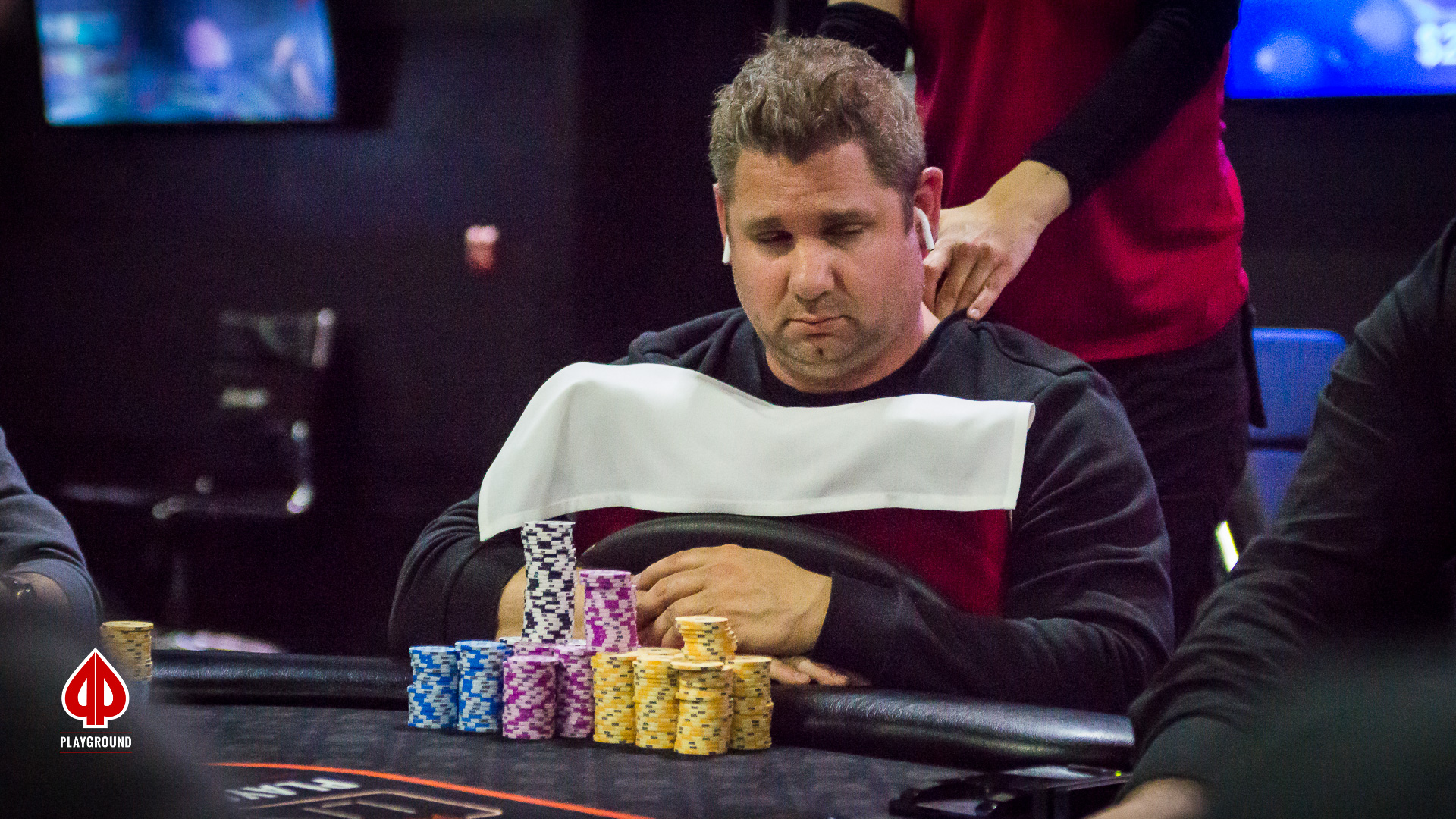 Day 1A chip leader: Marc Bourgeois, 366,000
Here are a few photos of some of the other players who made Day 2: