37 players bag chips to advance to day 3
After four Day 1 starting flights, with 1,102 entries in total, 277 players came back tonight to play Day 2, with the top 138 spots placing in the money. It took close to three hours to approach the money bubble, and almost another hour until the bubble burst. Once the players were in the money, the bustouts happened one after the other, with short stacks shoving away, trying to double their stacks so that they could have a chance of making it to Day 3.
It took some time until the first player made it over the 1 million mark, until finally the chip leader from Day 1A, Marc Bourgeois, was back in the lead with the first million+ stack. The lead started to change hands quite a few times, as there were some battles of the big stacks taking place. As the tournament went into the last hour of play, the action became more cautious, as everyone wanted to come back for Day 3.
On table 32, one player, Carlos Gerones, started to chip up nicely, and then after making a double elimination, he became the massive chip leader, and, the only player to go north of 2 million chips. He maintained the lead and ended up bagging the top stack, an impressive 2,995,000, double the second place finisher. Marc Bourgeois was able to bag 670,000, and Day 2 chip leader Shijaudin Daud Sha finished the evening with exactly 600,000.
Here is the list of all players who bagged 1 million+:
Carlos Gerones 2,995,000
Jimmy Setina 1,585,000
Aaron Roy Parsons 1,585,000
Joshua Gauder 1,290,000
Paul Manoian 1,200,000
George Caragiorgas 1,130,000
Jean-Francois Lescadres 1,095,000
Moucheghe Bamboukian 1,070,000
Raymond Joshua Macdonald 1,045,000
The full updated chip stacks and table and seating draw will be published here on Friday morning.
Day 3 gets underway tomorrow, Friday, at 7:00pm.
Here is a photo of the Day 3 chip leader, Carlos Gerones: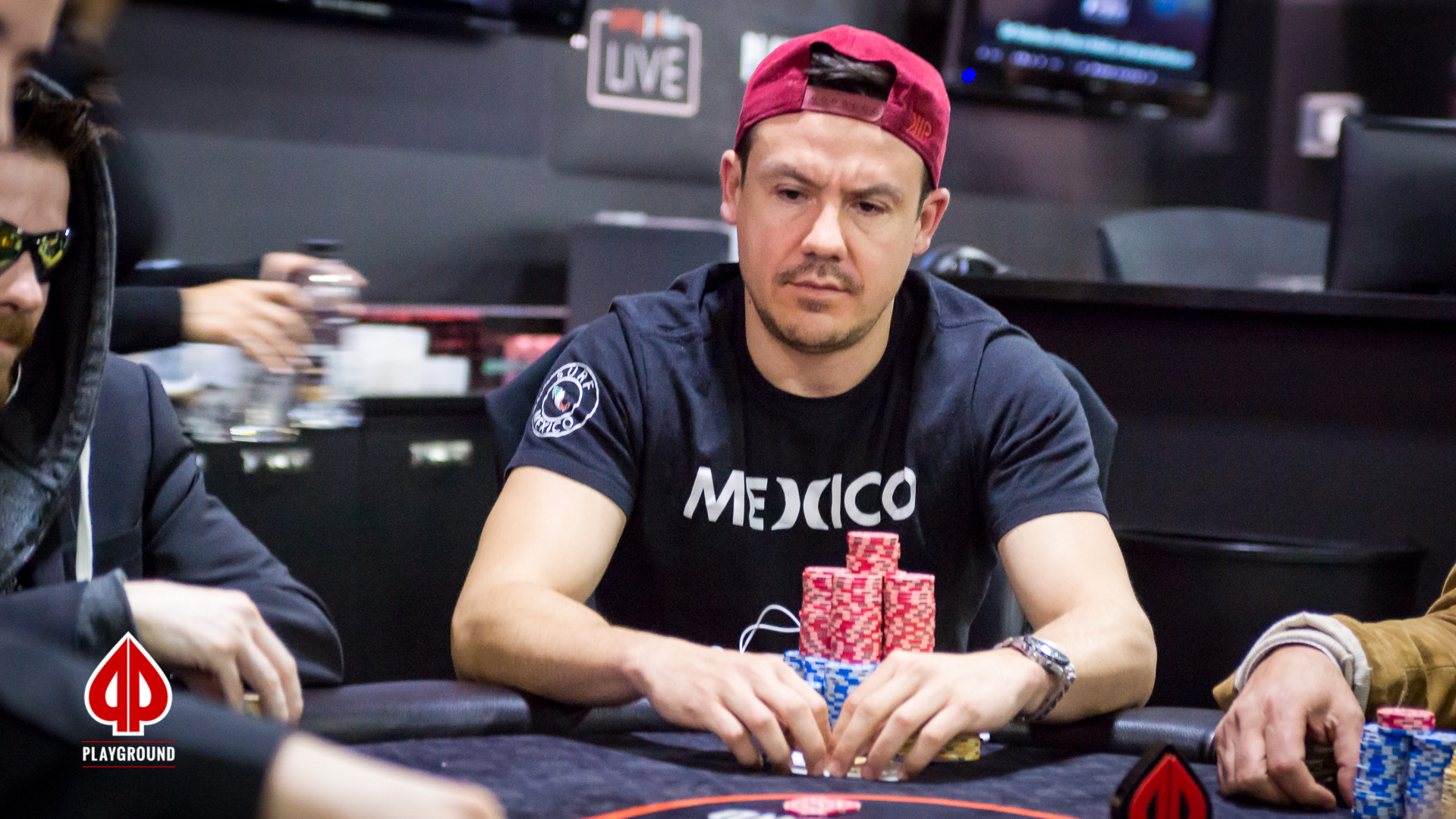 A few of the other players who will be returning for Day 3: