Stacks are building and a few players are now way ahead of the 2.2M average. After having one a huge pot after flopping a set of 9's and being taken all in by Jonathan Cameron, Dave Hamel is the one sitting in the drivers seat, with a cool 8,000,000.
Grant Ellis, from Whitby, Ont, is a friend of Playground who likes to come in to play all of the large events and is now in second place with a stack of 7,245,000.
With still four levels left to go this evening before the remaining players bag for Day 2, there will certainly be a lot of changes as large swings always take place in the last few levels.
Here are the players now on the leaderboard:
| First Name | Prénom | Last Name | Nom | Stack | Tapis |
| --- | --- | --- |
| Dave | Hamel | 8,000,000 |
| Grant | Ellis | 7,245,000 |
| Kevin | Boesel | 6,145,000 |
| Tomas | Larivee Magni | 5,900,000 |
| Placide Junior | Sanon | 5,160,000 |
| Florian | Duta | 4,530,000 |
| Steven | Warbuton | 3,845,000 |
| Diego | Palma Valencia | 3,800,000 |
| Niall | Farrell | 3,780,000 |
Dave Hamel is the new chip leader: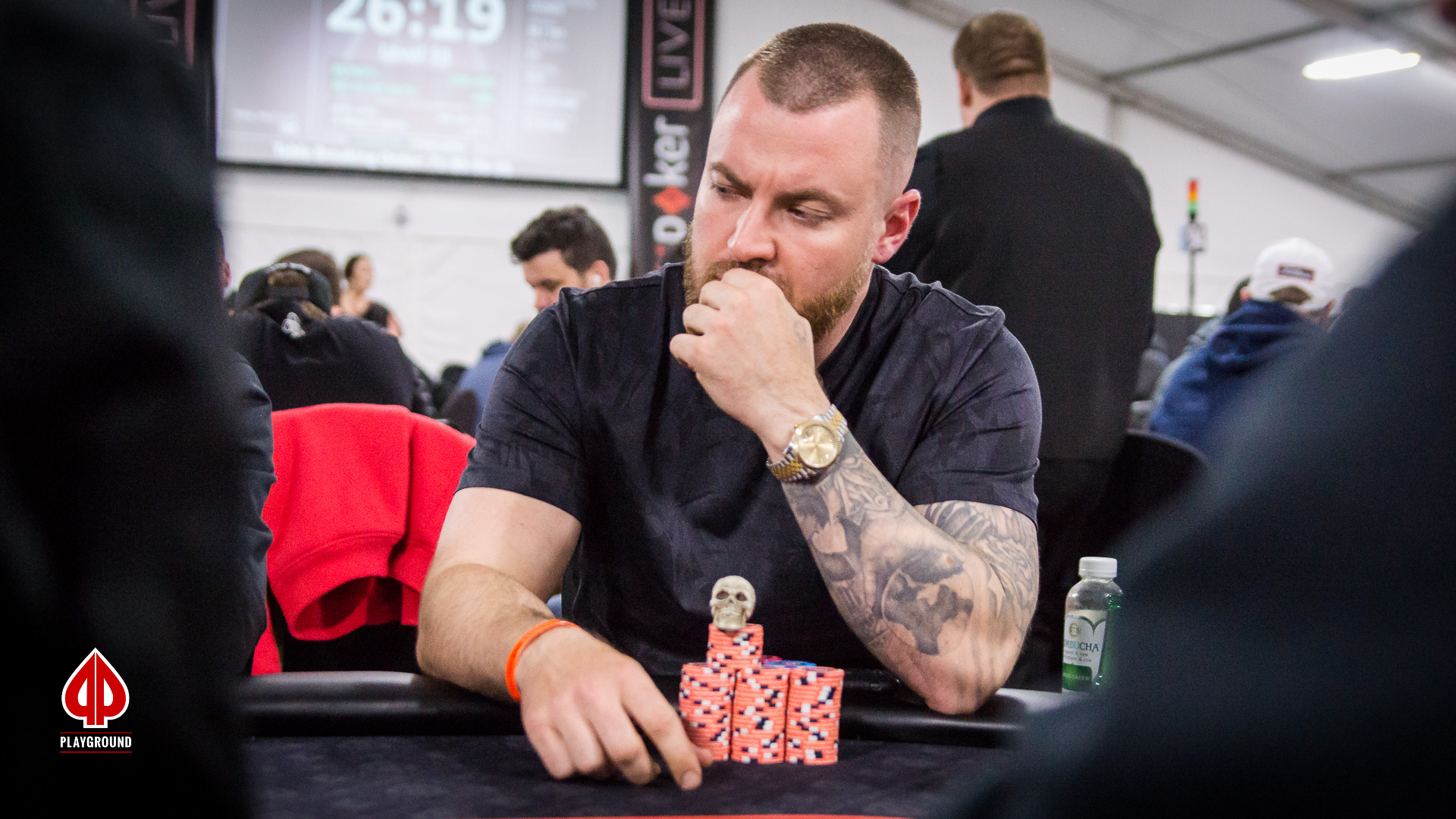 Grant Ellis is in second place: