It's a wrap for Day 1B of the $300 + $30 Closer.
After seeing 213 entries into this evening's flight (including 52 re-entries) only 50 players now remain at their seats, all of them eligible for Day 2. At the top of the Day 1B heap is Collin Loyer, who was able to collect 226,500 chips over the course of the night. Well done!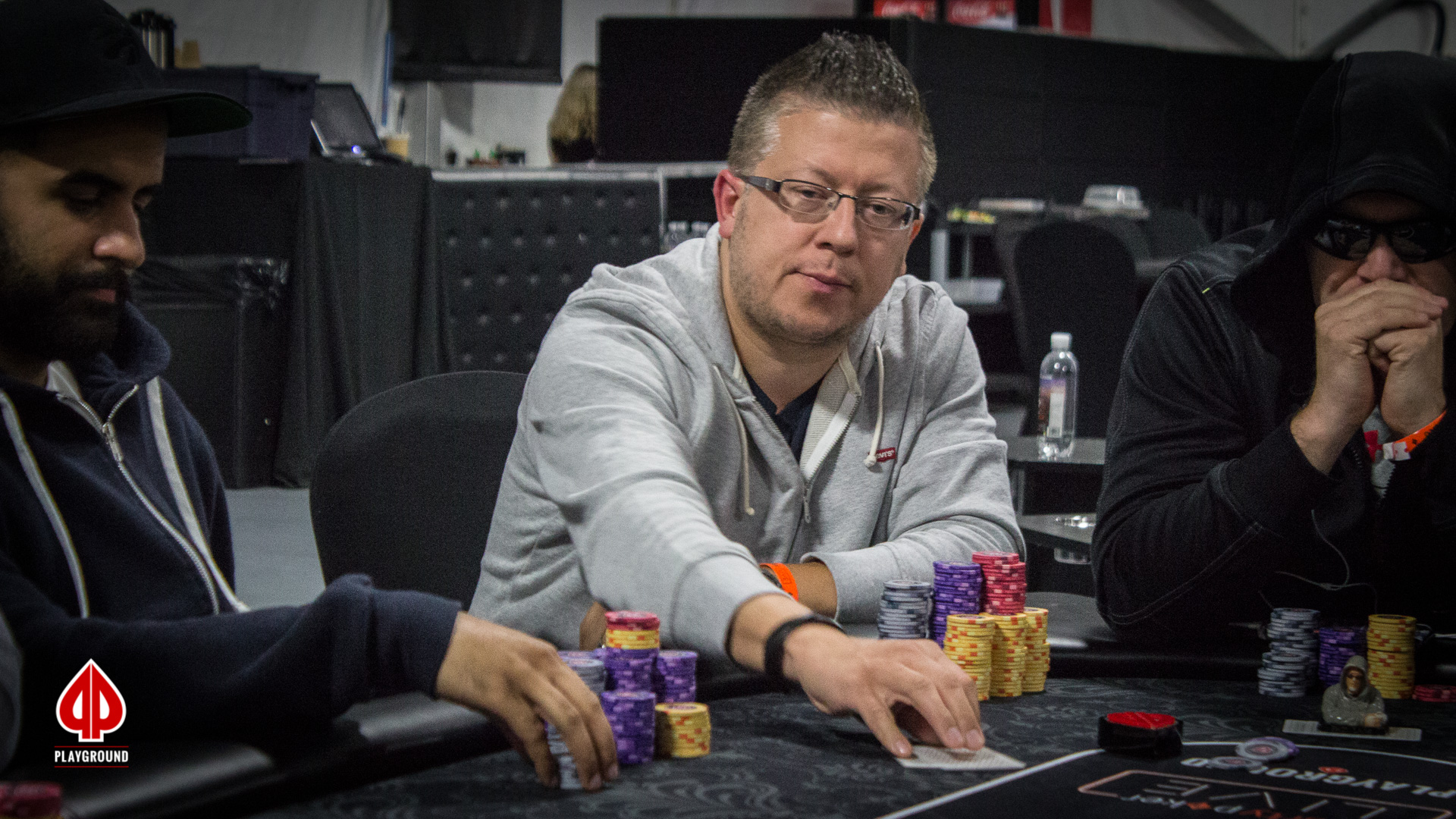 At this point, Collin sits in third of the overall leaderboard – although that will likely change, as there are still two flights to be played. Those flights take place tomorrow, at 12:00pm (Day 1C) and 6:00pm (Day 1D), and we expect a large crowd at both games. All qualifiers will come together to play in Day 2 of the Closer, which will kick off on Monday, September 2nd at 1:00pm.
Keep in mind, players are allowed to enter as many Day 1 flights as they want. Those who make Day 2 more than once are free to show up and play with their largest qualifying stack (with any other qualifying stacks forfeit). So whether you're coming in for your first crack at the Closer or you're back more, trying to improve your Day 2 odds, make sure you get down to Playground tomorrow and take your shot at a piece of of the guaranteed $300,000 prize pool.
See you soon!
Below are photos of some of our other players with substantial finishing stacks.