The Colossus managed to round up 3,538 entries, accumulated over 13 starting flights. This number allowed the event to surpass last year's turnout by 35 entries, beating our own Playground record for biggest tournament field ever in the process! 509 players returned for Day 2, and 9 players came back for today's final. 
Today, runners came out of the gate roaring. Eliminations were quick, and at the first break, after two hours of play, the table was reduced to three players: Morgan Aceto, Miguel Cholette and Éric Laliberté. Cholette fell to Aceto's gutshot draw, which filled on the river, and that left two players with somewhat equal stacks for the dual.
As soon as the heads-up match started, Morgan Aceto applied maximum pressure on Éric Laliberté, who couldn't figure out how to respond. Laliberté's stack quickly eroded and soon enough, Aceto was enjoying a 2 to 1 lead. The only pots that Aceto was letting go of were the limped ones, and the few big blinds that he folded.
But poker is rarely a one-way road, and Laliberté finally found a way to double up against his predator. After that, on the players' request, the ICM numbers were brought to the table, and after some hard negotiations as to where exactly would the 10% come from, the portion required by partypoker LIVE rules to remain for the eventual winner, a deal was struck. Laliberté agreed to take 104K, or about 4K less than his chips entitled him, and Aceto was happily securing 103K. They were now playing for 23K up top.
Shortly after, Aceto and Laliberté got it in with hands very close to the top of their range.
Aceto:



Laliberté:


Board:





The flop was brutal to Aceto, and after unsurprisingly failing to hit a 1-outer for the win, he was left with less than 10M chips to Laliberté's 60M+. Two hands later, Aceto shoved into aces. The situation was almost comical too him, and he could only smile as the cards were being revealed. You can see the full hand pictured below.
Congratulations to both players on a great performance, an amazing finishing position, and a very handsome 6-figure payday. And a very special note to Éric Laliberté, champion of the 2019 WSOP-C Playground Event #1, the Colossus!
Event #1 Champion: Éric Laliberté – $127,000 and the first 2019 WSOP-C Playground ring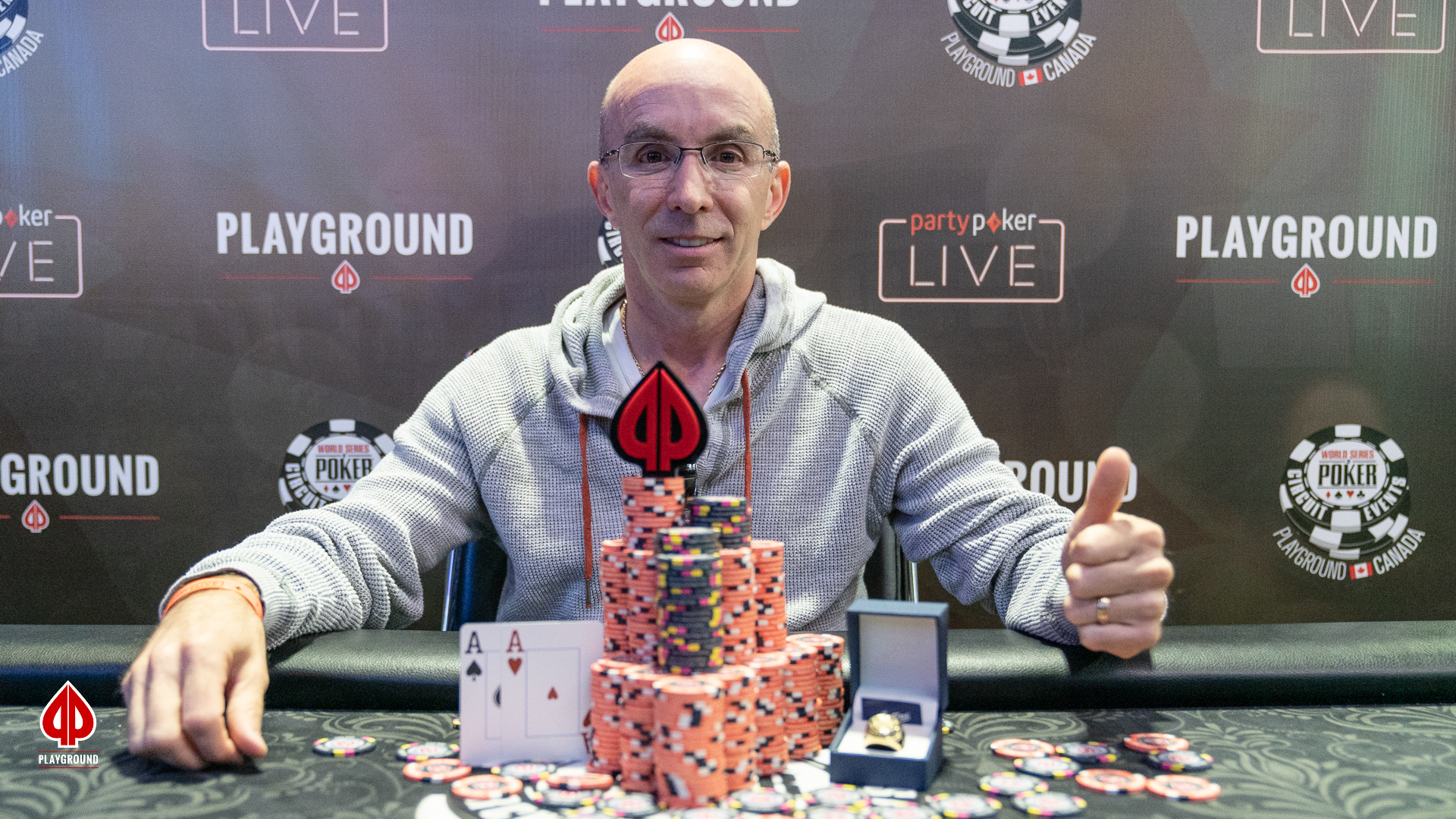 Our runner-up: Morgan Aceto – $103,000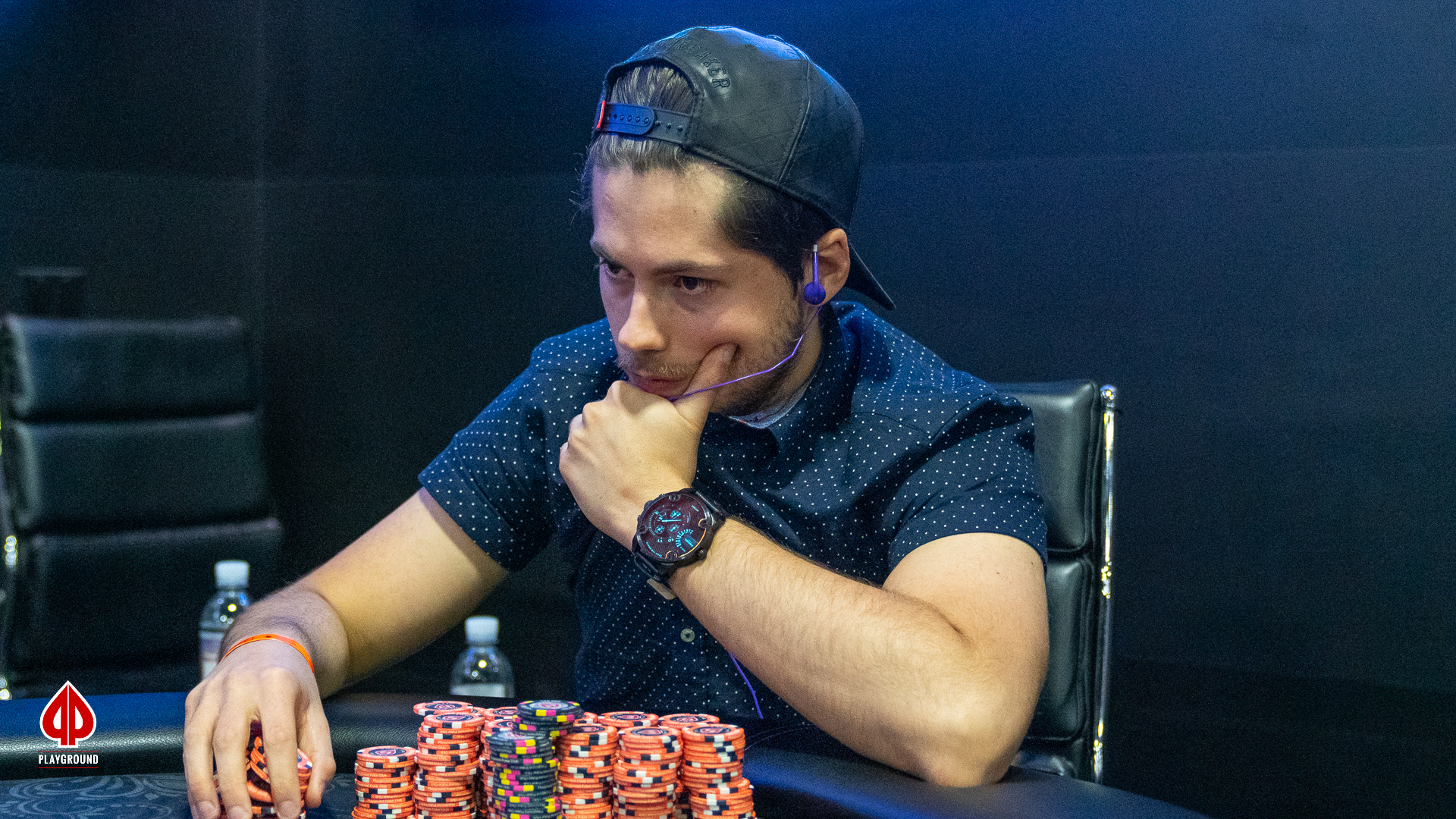 Last hand of play: