Event #7, $100 + $20 +$100 6-Max 50/50 Bounty got underway at 7:00pm and attracted 145 bounty hunters who were here to collect chips and to score a $100 bounty on each player that they knocked out of the tournament.
Right out of the gate the action heated up and by the first break, the leaders had already secured a few bounty chips as their chip stacks grew to three to four times the average. Simon Gosselin bolted to the top of the leaderboard and was joined later on by Shawn S., but Shawn fell short of the money, and Gosselin exited in ninth place for $310 (plus bounties).
Late tournament action saw many swings, with players doubling up and then falling before the bubble. Once the bubble burst, bustouts started to take place at a decent pace. When the final table finally started, there were again a few fast bustouts but then things slowed down quite a bit. John Rathbun had a massive lead, but he kept losing all ins against smaller stacks and ended up losing close to half of his stack. He doubled up Dave Hamel and it looked as if Dave might go on to win the tournament, but luck was not on his side again tonight, and he ultimately fell in fifth place for $990 (plus bounties).
Norman Plessis-Belair worked his small stack into a decent stack but was the next to go for $1,330 (plus bounties).  Marcello Simonetti was very quiet and not playing many hands, until finally he doubled up against Rathbun, which put him in a position to have some play available to him. He finally was able to make the KO on Rathbun who exited in third place for $1,770 (plus bounties).
Once heads up play started, Simonetti and Provost decided to do an ICM chop, giving Simonetti $2,610 and Provost $2,680, with another $260 left over for the eventual winner. A few hands into heads up play, the players got their chips into the middle.
Simonetti had


, and Provost had


.
The flop came



and Simonetti stayed out in front. The turn was the

, now giving Simonetti a flush draw. The river however would turn the tables, as the

gave Provost a pair of Kings, and, just like that, Event #7 had crowned a champion.
Event #7 Champion, Mathyeu Provost, $2,940 plus bounties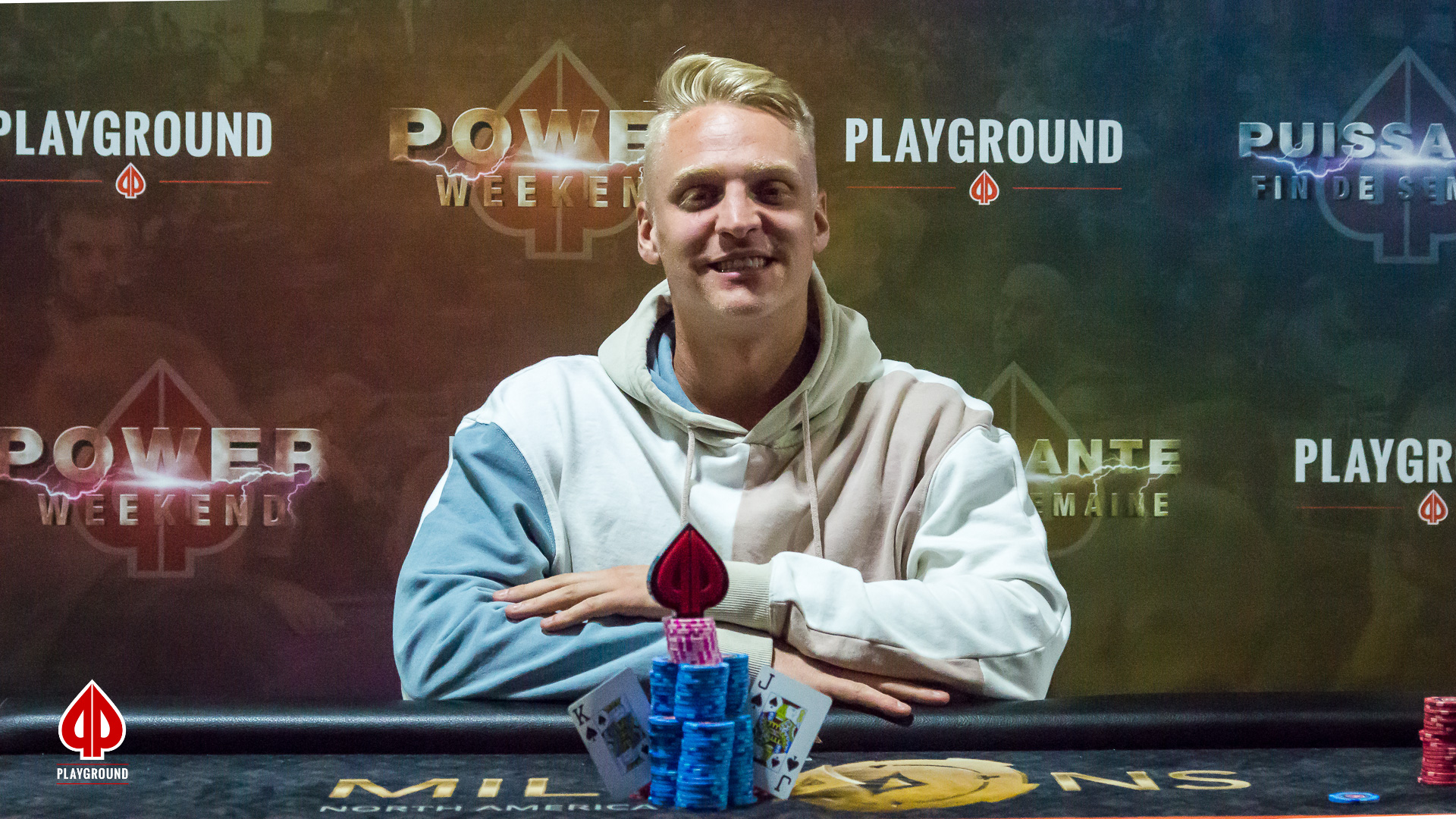 Last hand of play: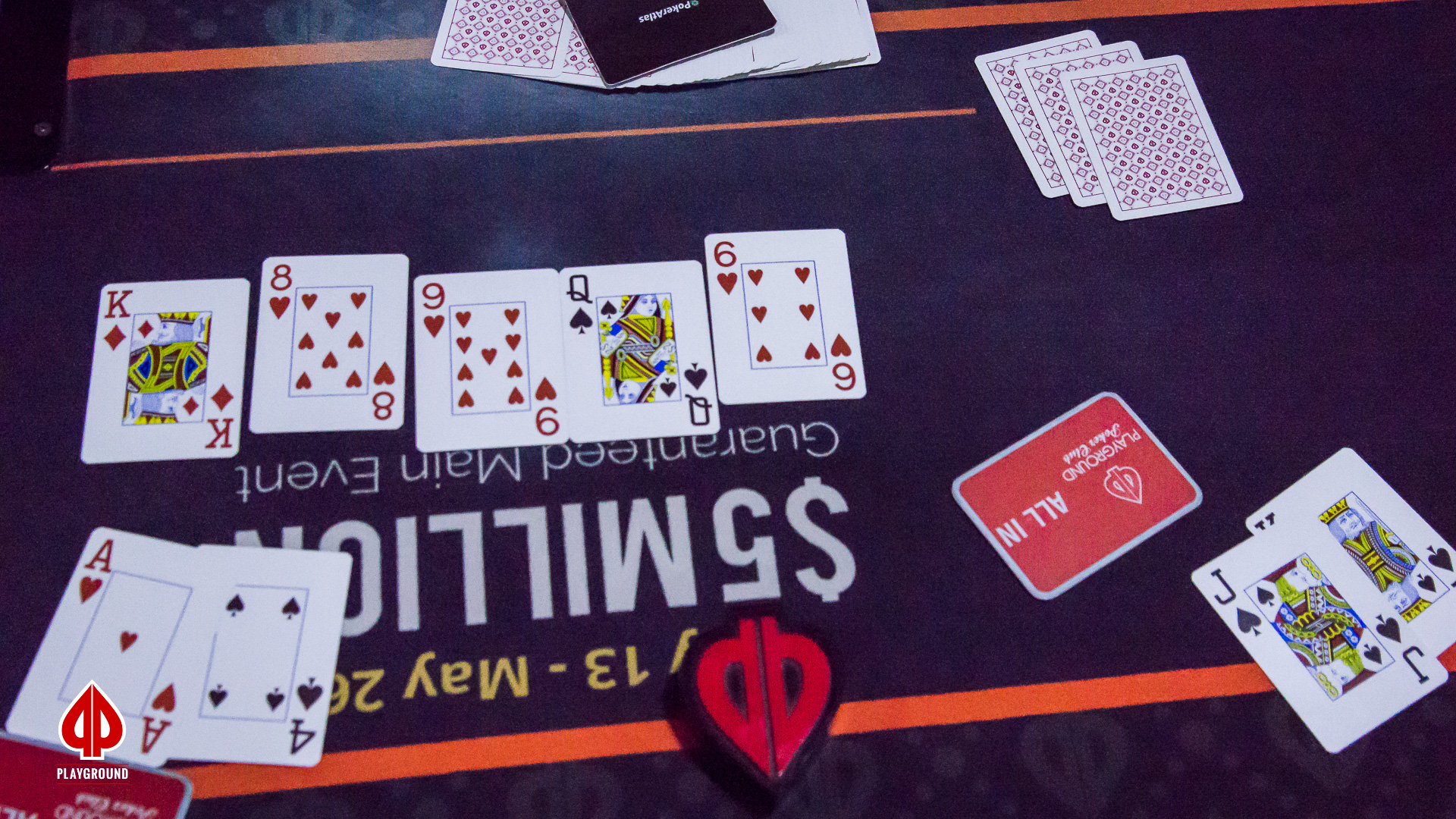 Second place: Marcello Simonetti, $2,610 plus bounties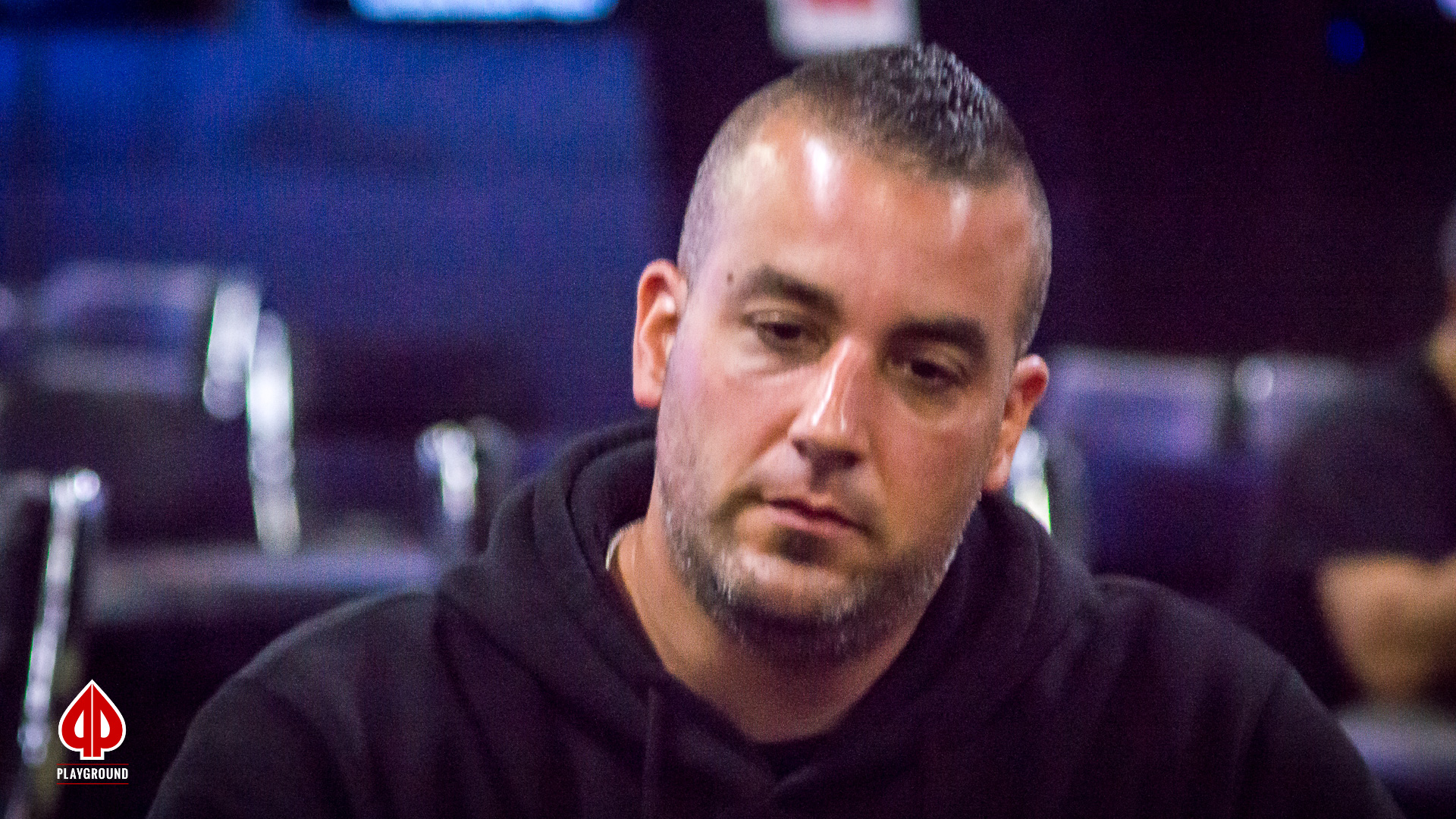 Third place: John Rathbun, $1,770 plus bounties