The pressure was starting to get to Normand Plessis-Belair's stack and when he saw an ace he decided to go all in. Mathyeu Provost made the call.
Normand:


Mathyeu:


The flop was



and Normand stayed in the lead however Mathyeu was open-ended. The turn was the

, giving Mathyeu the straight, and the river

didn't help Normand who left the room with his payout slip.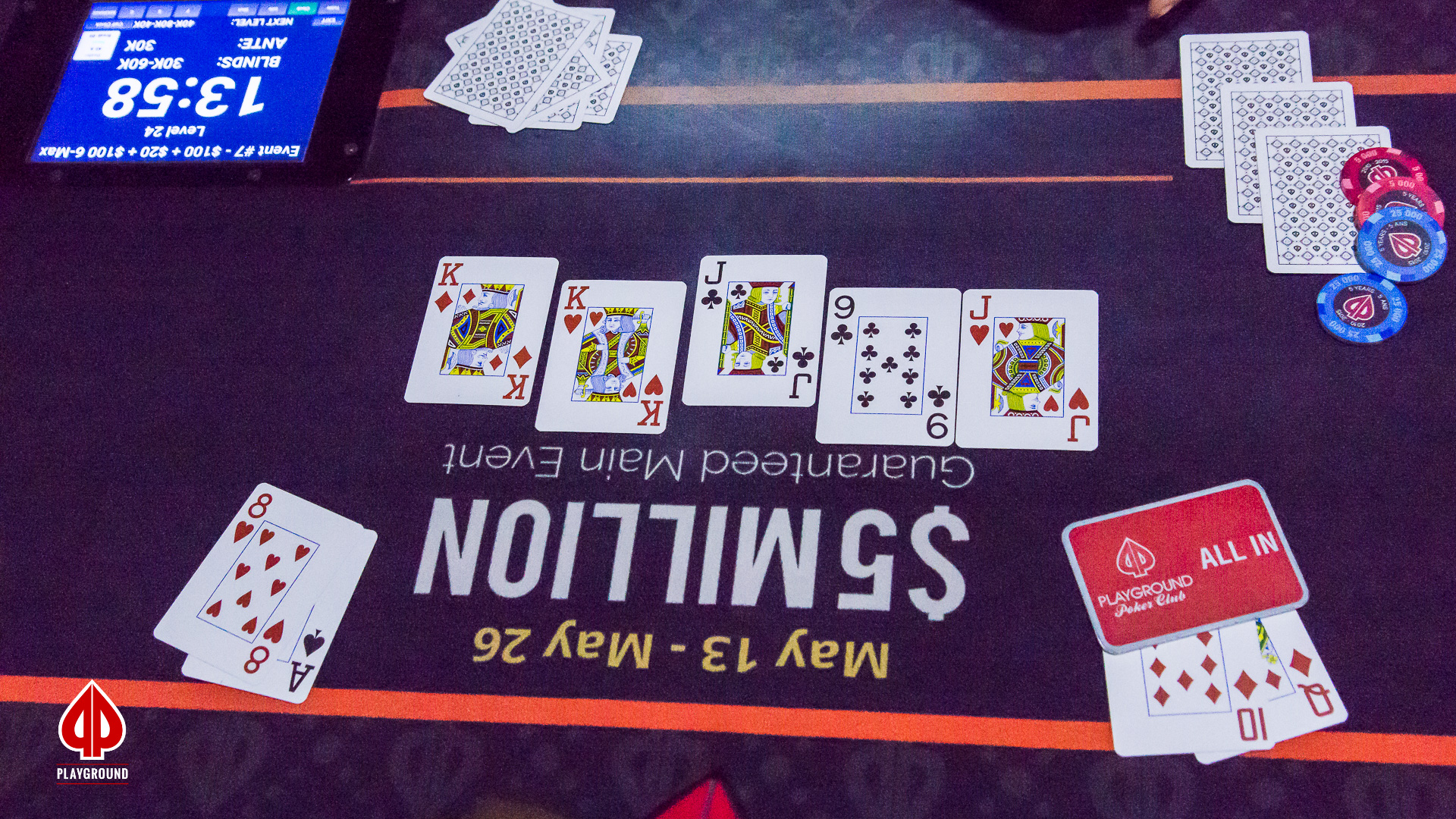 Fourth place: Normand Plessis-Belair, $1,330 plus bounties