Event #3, $100 + $10 Freeze, started at 7:00pm and boasted a $10,000 guaranteed prize pool. With a total of 229 entries, the prize pool grew to $22,213, with $4,983 to be paid up top to the event champion, and a min-cash of $160 for 29th place.
The atmosphere in the room was great, as players liked the freezeout structure and the incredible prize pool for such a low buy-in event.
A few players leaped way ahead of the others by the first break, and by the time the tournament was down to the last six tables, there were some very large stacks in the room. Farbod Nematkhah led at the first break and was still in second place at the second break, but after losing a couple of key hands later on, he wasn't able to make it into the money.  Eddie Daldalian, a tournament regular here at Playground was the second break chip leader, and he remained in one of the top positions throughout the night, but he ran into trouble late in the tournament and ended up finishing in 20th.
Once the bubble was burst, there were all ins happening left and right and players dropped like flies. When the final table was formed, half of the players were short stacked and the bustouts continued at a rapid pace. Notables Glen Duncan and Dave Hamel had good chip stacks but encountered some run bad and were not able to make it down to the top spots. Bernard Bouchard nursed a small stack and ended up being able to ladder up and ended up cashing in fifth for $1,490.
When play went three handed, the players decided to make an ICM chip chop in order to lock up decent payouts for all three of them, as, there was a lot of pressure on all of their stacks. Claude-Andre Martel was the first of the three to exit the tournament room, leaving heads-up play between the third break chip leader, Geremie Gauthier and J.B.
On the last hand of play, both players decided that had enough already, and Gauthier got it in with


, and was called by J.B holding


.
The board ran out





, and, just like that, Event #3 crowned a champion, Geremie Gauthier, taking home $3,473 for a Saturday night of poker.
Event #3 champion: Geremie Gauthier, $3,473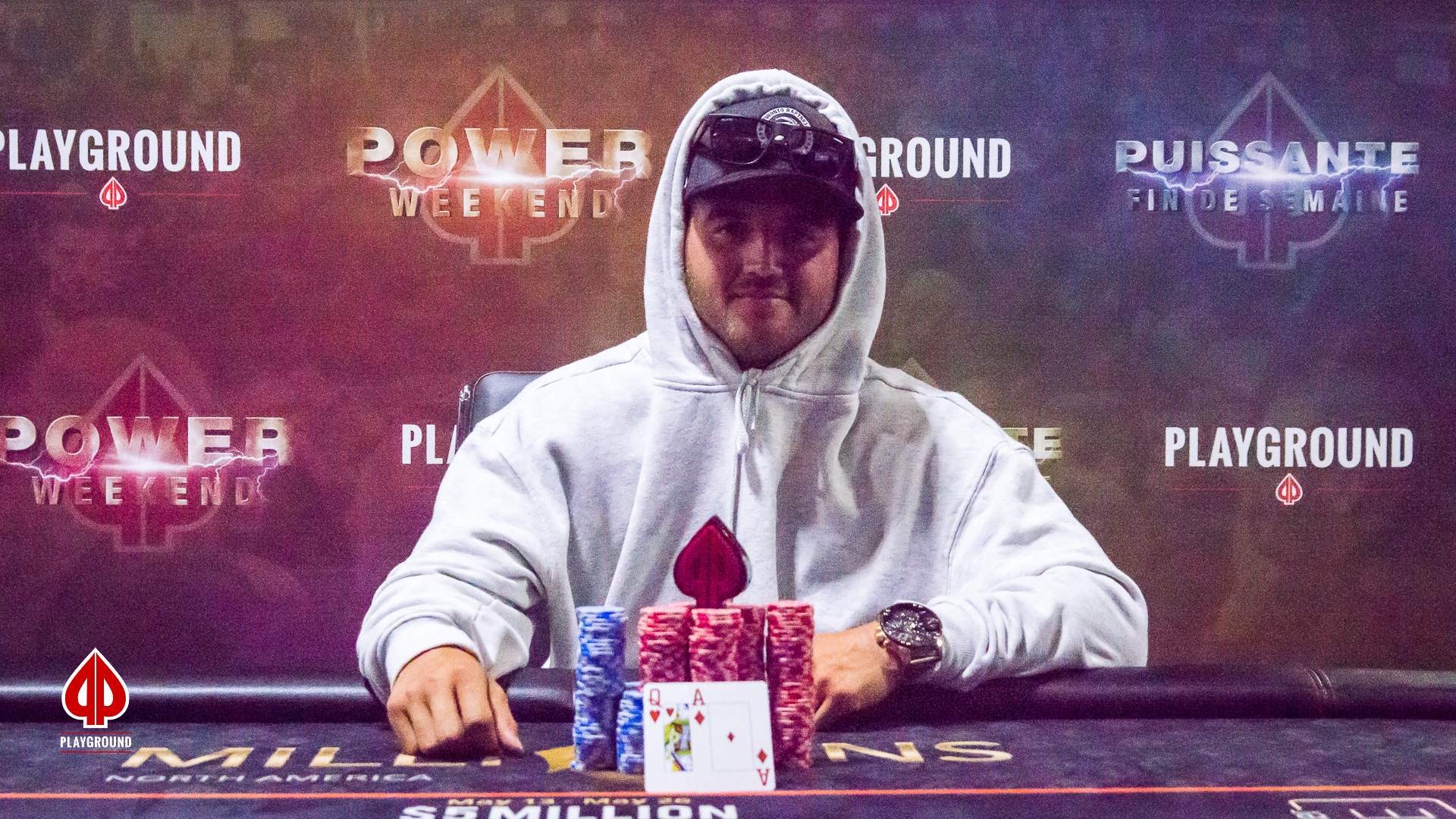 Last hand of play: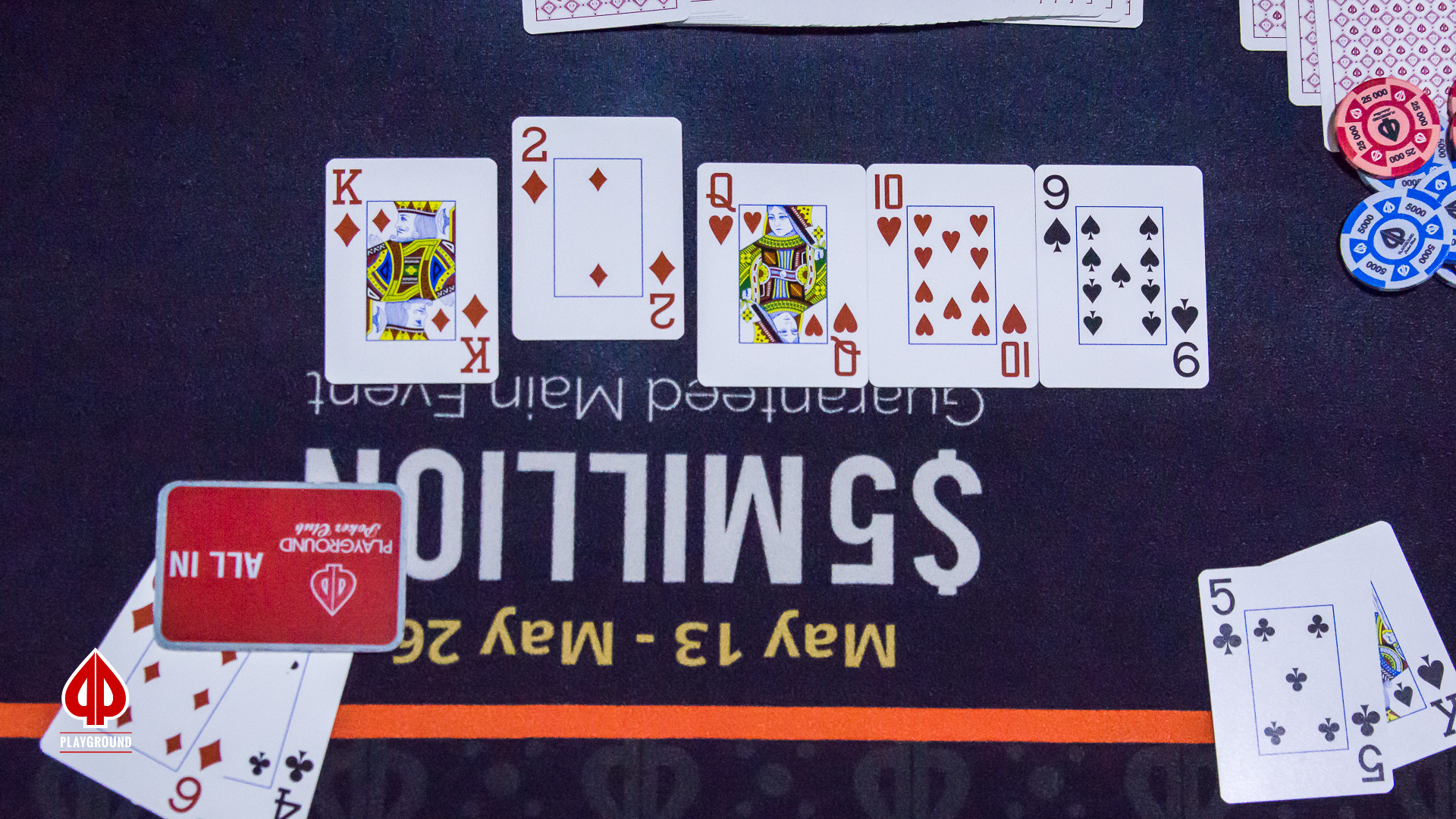 Second place: J.B