Once the field was down to 30 players, the tournament went hand for hand as the next elimination would bring everyone into the money. After about 20 minutes of hand for hand play, some of the players asked the others if they would make a "bubble deal" in order to get things moving. A few players right away said "no", and play continued on.
A hand developed on table 35 when Bob St-Cyr, who has been sitting on one of the larger stacks in play, limped in early position, only to see Denis Scott push his chips forward as he announced "all-in". Everyone else folded and when it was St-Cyr's turn to act, he made the call, telling Scott "I'm sure you are ahead, this is probably a donation".
Well, when the cards were tabled, it certainly appeared as if St-Cyr was correct, he was behind.
St-Cyr:



Scott:   


As fate would have it, the flop was in St-Cyr's favour;



, as St-Cyr flopped a Jack to take the lead. The turn was the

, and the river, the

didn't change anything. The best hand pre-flop does not always win, that is the reality. The chips were sent over to St-Cyr, and Denis Scott left the room as the "bubble boy", putting everyone else into the money.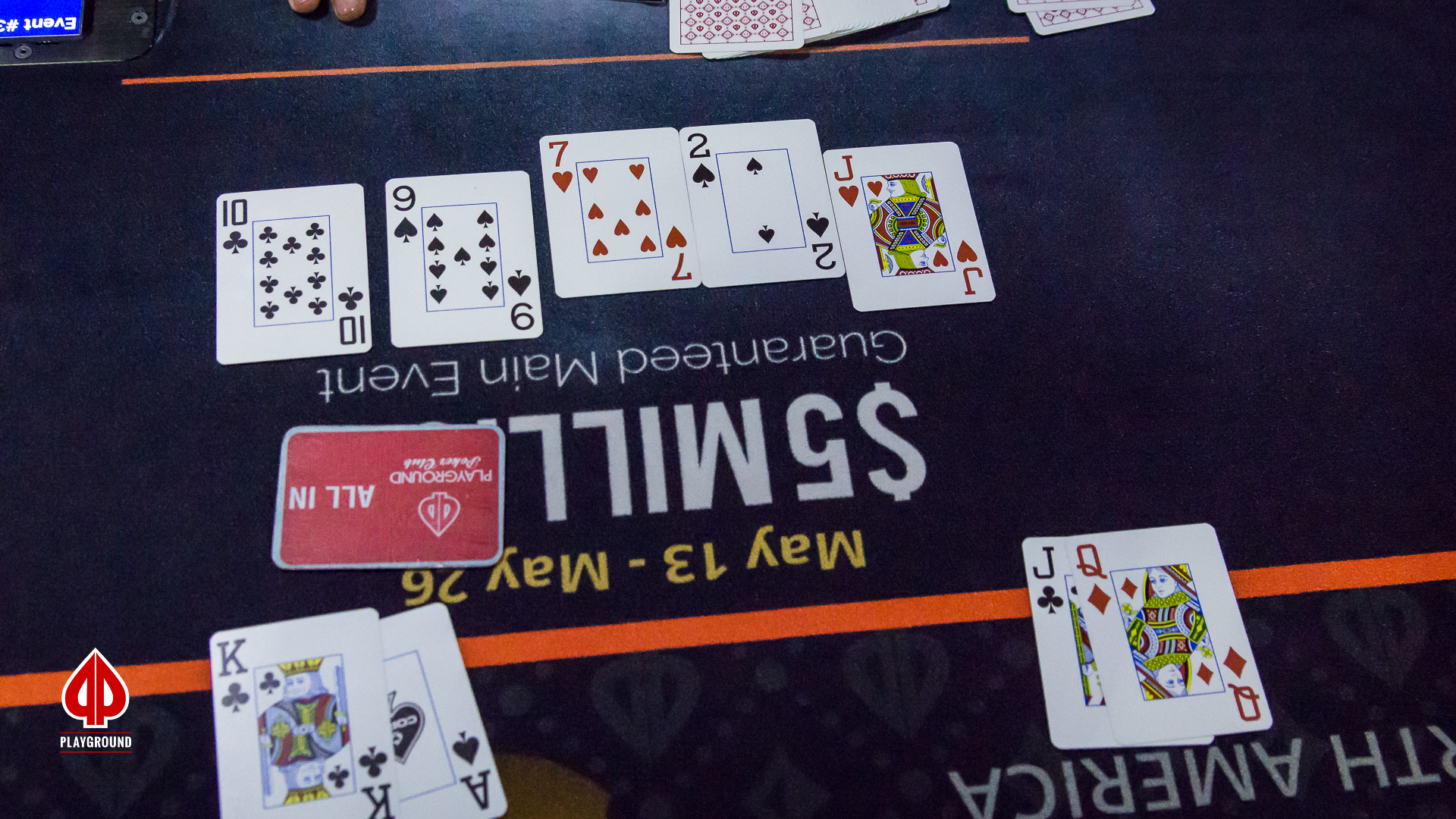 Bob St-Cyr