The bustouts and coolers have been happening left and right over the last 30-40 minutes and once the tournament was down to 20 players, play became hand-for-hand until the bubble finally burst.
On table 38, Gregory Ducharme limped in and when it was Diego Aguilar's turn to act, he threw in his bounty chip signalling an all in. Ducharme made the call and once the floor staff gave the go ahead to the dealer, the hands were opened.
Diego:


Gregory:


The board ran out





and Diego scooped the pot (and the bounty chip) and Gregory became the bubble boy, with the rest of the field now in the money.
Players still in the running include: Ben Menache, Arthur W., Dan Vigderhous, Marcello Simonetti, Andre Dupuis, JF Stoycheff, Simon Gosselin, Marc Saddik, Dave Hamel, Daniel Pepin and Leo Hackenbroch.
Recent bustouts include: Daniel Golea, Steve Cotton, Behrooz Salemi, Shawn S., Jason Clarke, Soterios T., and Hicham Hammoud, just to name a few.
As a break is coming up shortly, we will publish a new leaderbaord after the we count the stacks during the break.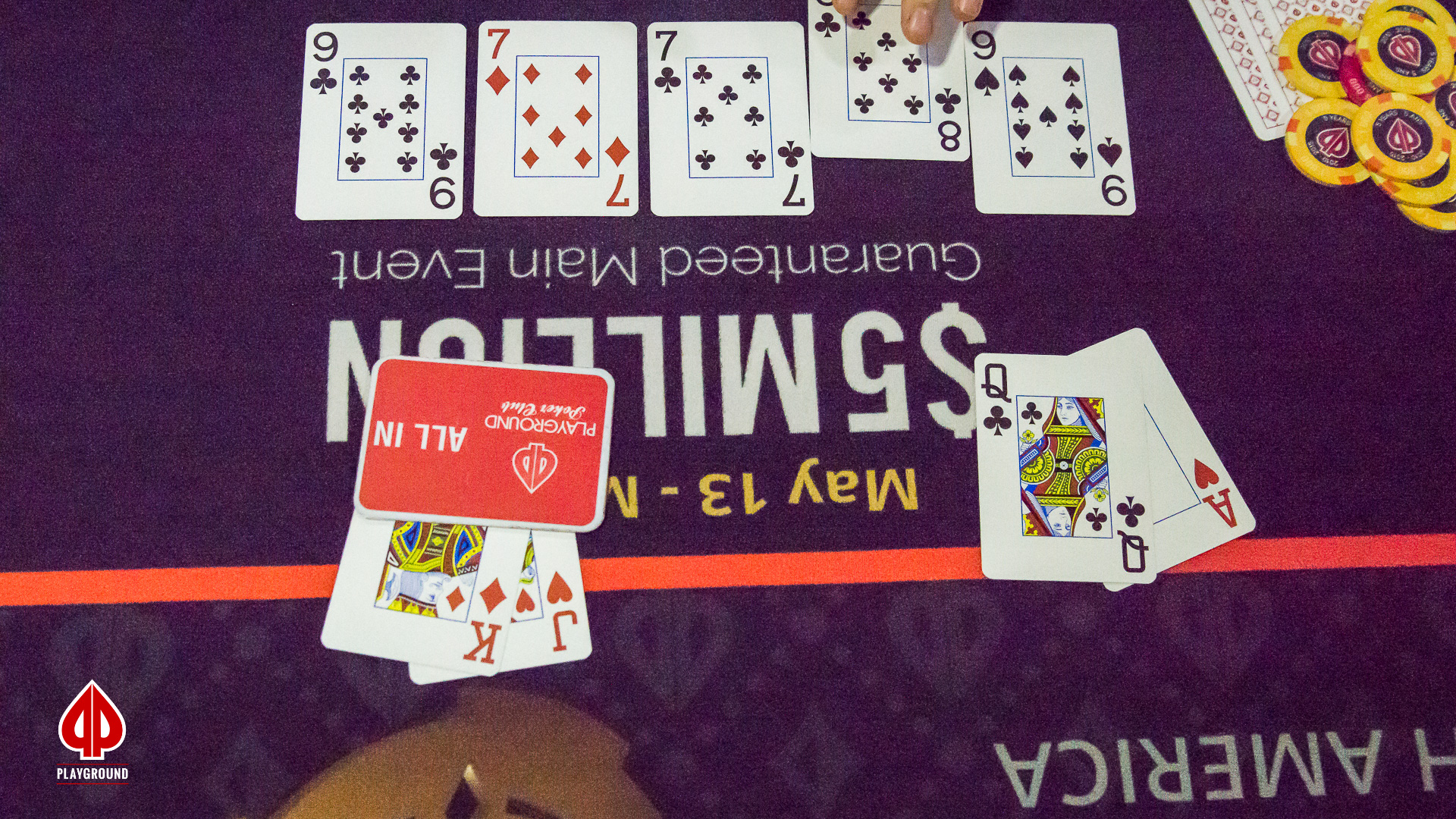 Diego Aguilar: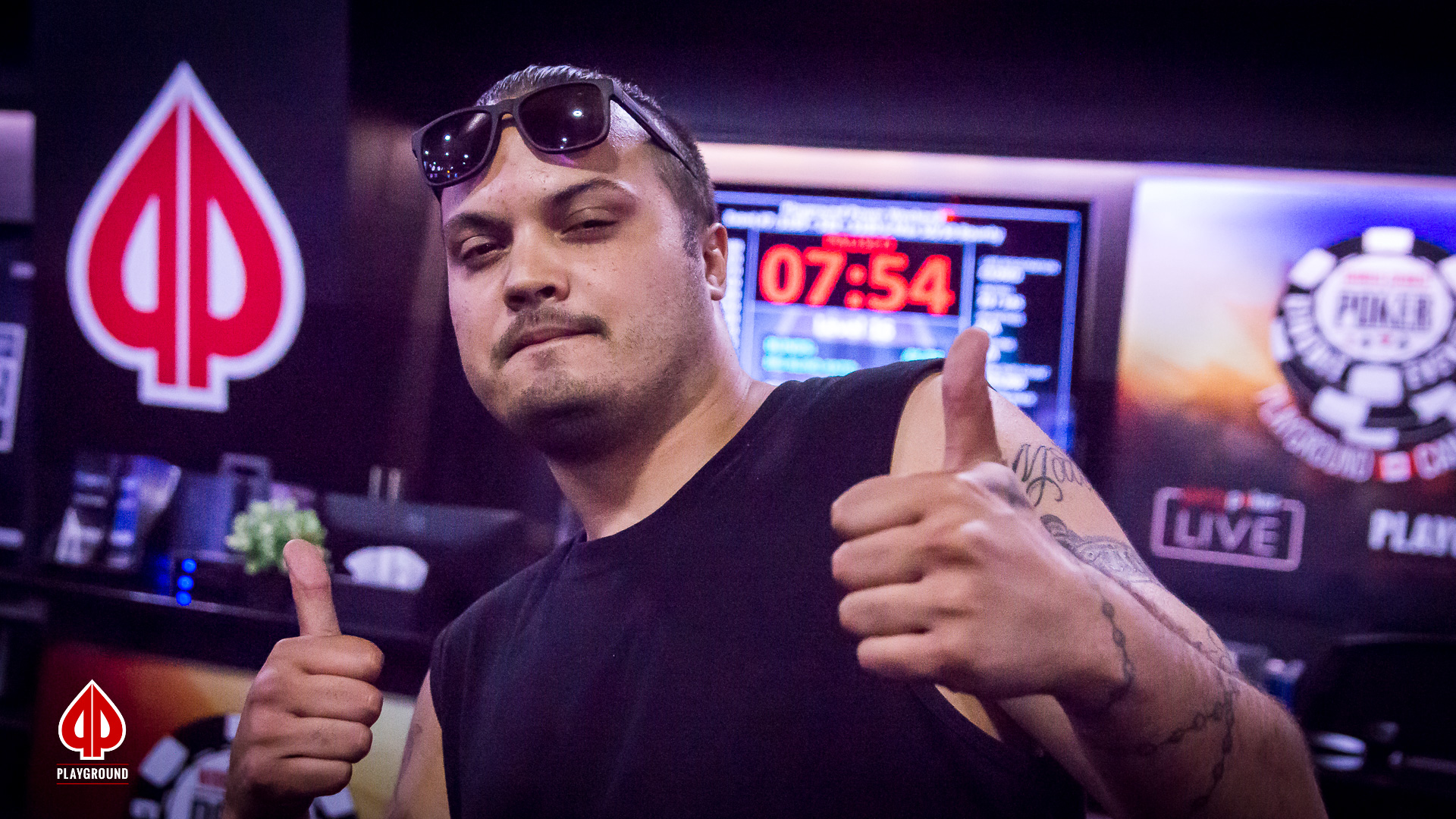 Gregory Ducharme: