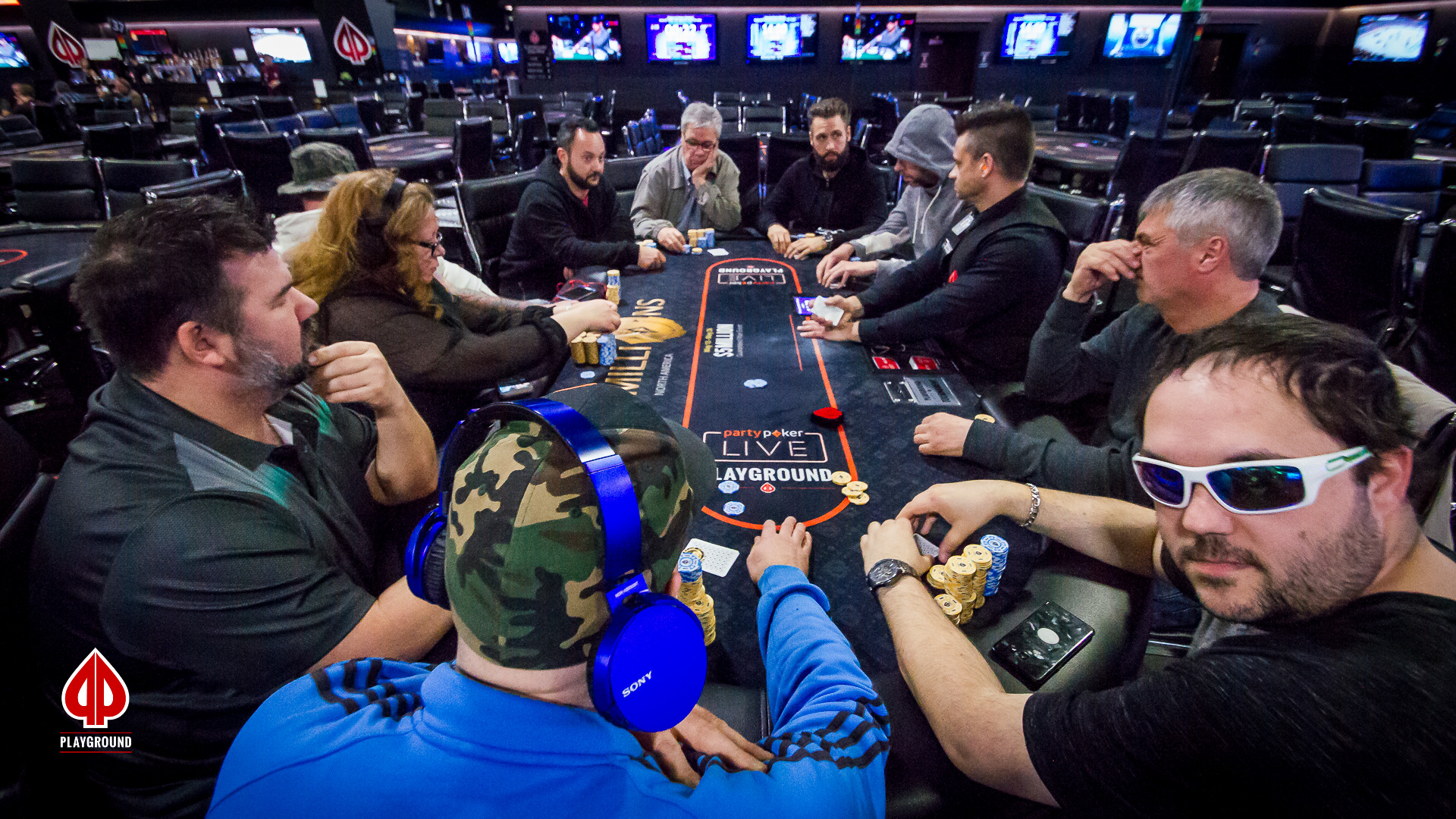 The tournament heated up after the final break of the night and stacks started to grow. There were a few of the usual coolers along the way, with Aces getting cracked more than once. The play was aggressive as everyone wanted the top prize of $3,443, and not just settle for a min-cash of $260.
When the final table was finally formed, it only took about 20 minutes or so to reach 6 players. There were many stacks similar to each other and the players decided to look at the ICM chip chop numbers as there was good money up top, but the players were not so excited at the prospect of potentially being the next bustout, which was only paying out $860. The floor staff crunched the numbers, and, reminded the players that 2% of the prize ($300) would also have to be left for the eventual winner. After a minute or two of discussion, the 6 remaining players decided to go ahead with the ICM deal and play on to the end for the extra $300 along with the champion bragging rights.
Once the deal was made, play opened up and the bustouts happened pretty rapidly. When it was 3-handed, Joey Boczek picked up AA but ended up chopping when the board made a straight, and, he then busted out in 3rd place just a few hands later.
Heads-up play didn't last very long at all. On the final hand of play, Philip Fleury-Maisonneuve picked up


and put his chips into the middle. Roger Thibault looked down at his hand and after seeing an Ace, he made the call with


and the board was tabled.
Flop:



. Roger hit his 9 and was way ahead and looked like he would win, unless some miracle was in store for Philip.
Turn:

.  Philip was looking at defeat, and asked the dealer to put out any diamond on the river so that they could chop.
River:

and boom, Philip made a set on the river.  He almost fell to the floor as he couldn't believe his luck, after all, he thought it was game over when he saw the flop.
Here are the payouts of all of the 13 players who were in the money (NB: the top 6 finishers were paid out as per the ICM chip chop including an additional $300 added to the 1st place payout):
| Rank | Position | Name | Prenom | Last Name | Nom de famille | Prize | Bourse |
| --- | --- | --- | --- |
| 1 | Philip | Fleury-Maisonneuve | $2,090 |
| 2 | Roger | Thibault | $2,320 |
| 3 | Joey | Boczek | $2,030 |
| 4 | Normand | Rheaume | $1,990 |
| 5 | Stephane | Sanscartier | $1,760 |
| 6 | Gregory | Baksic | $1,423 |
| 7 | Mitcheal | Ferguson | $650 |
| 8 | Louka | Strongylos | $490 |
| 9 | Martin | Peltier | $370 |
| 10 | Carla | Sabini | $280 |
| 11 | Line | Desjardins | $280 |
| 12 | Marc-Andre | Decoste | $260 |
| 13 | Anthony | D'urso | $260 |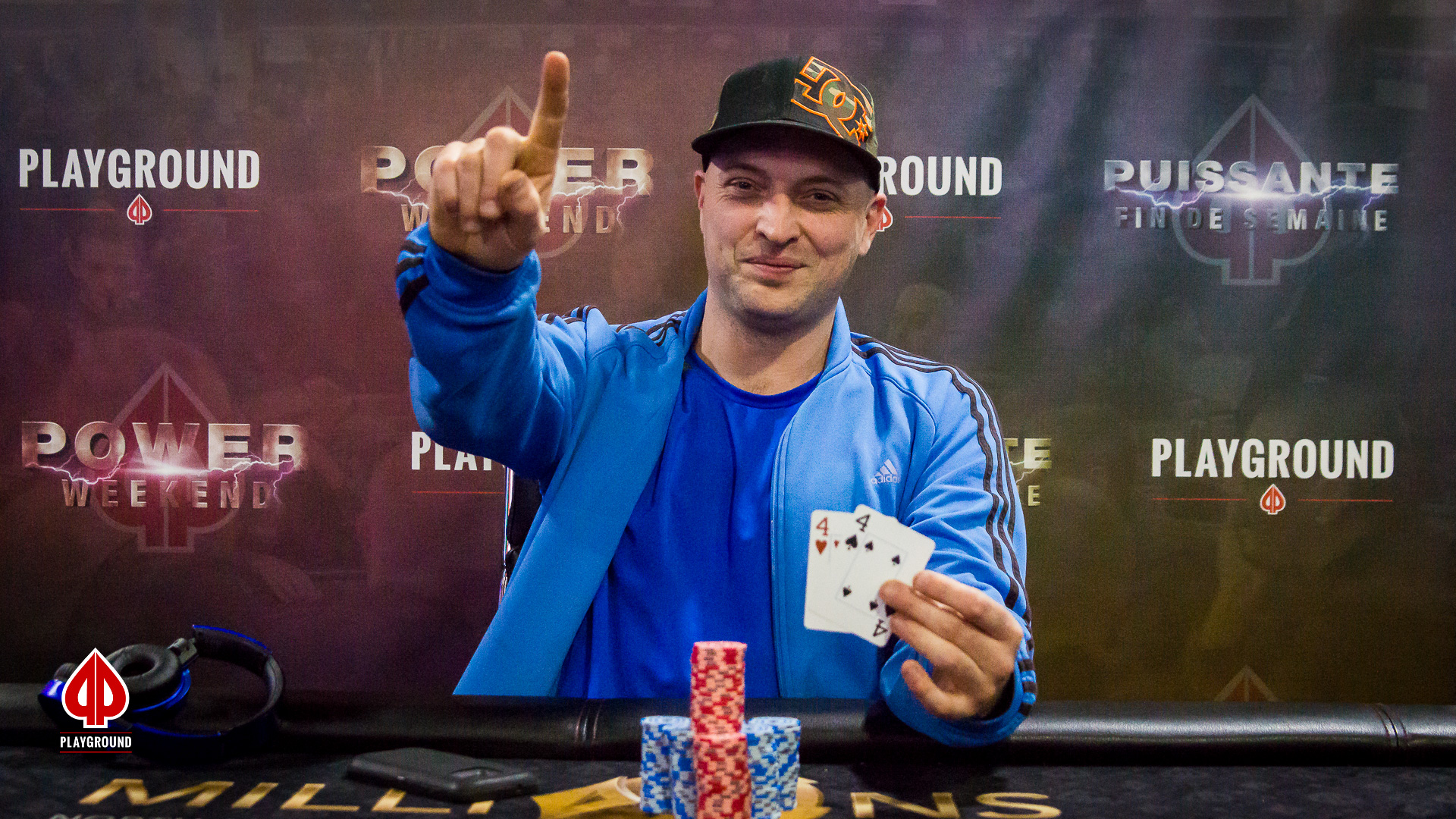 Event #6 Champion: Philip Fleury-Maisonneuve, $2,030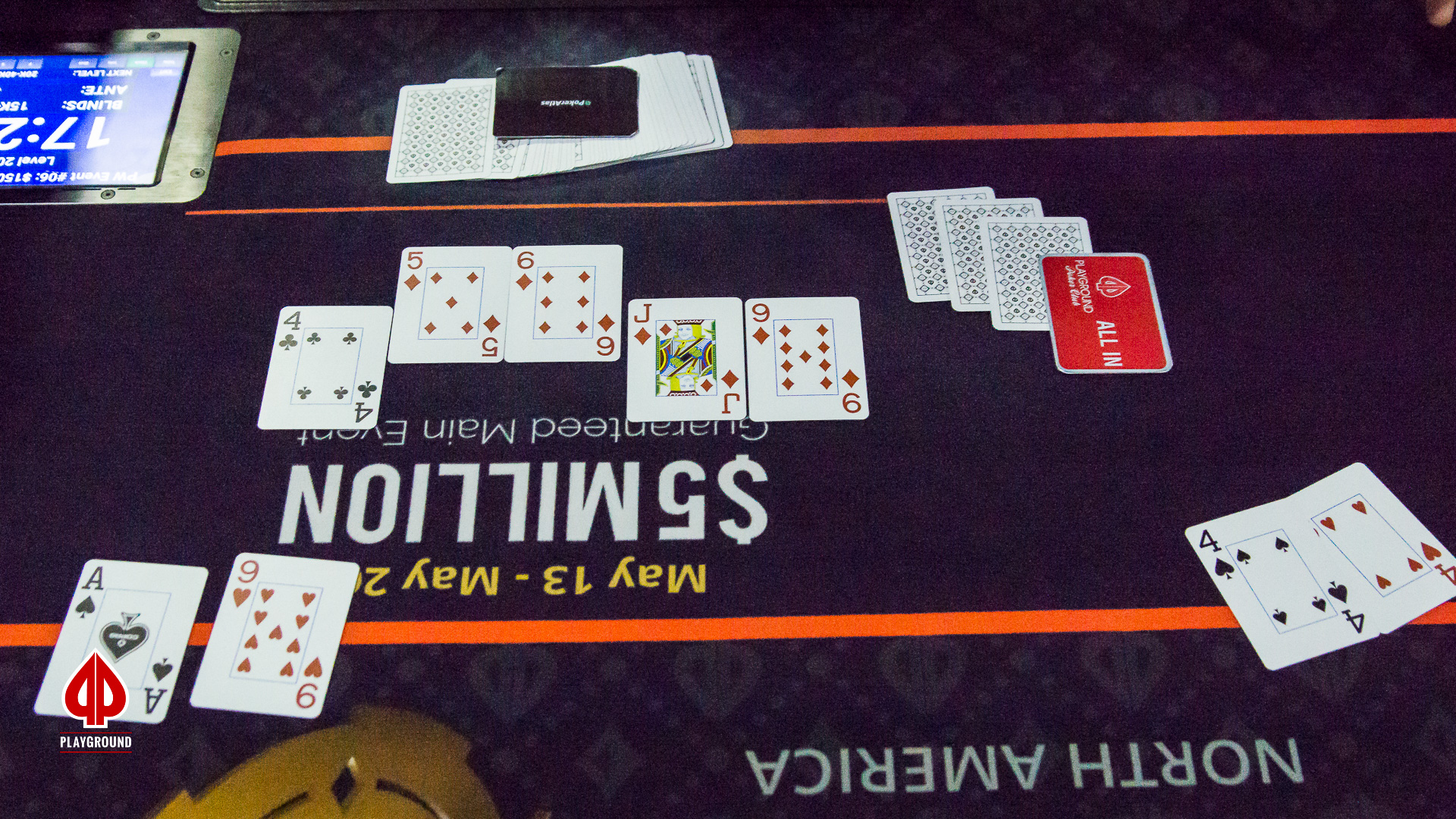 Final hand of play