Event #2, Strangers in the Night, was the marquee event of the May Power Weekend, offering three Day 1 starting flights, and a guaranteed prize pool of $50,000, that ended up being surpassed, generating in total a prize pool of $53,835, and paying out the top 47 places. After the three Day 1's were played out, 76 players returned on Saturday May 4th for Day 2, and when the day was over, eight players were still left standing who returned today for Day 3.
Robert Gariepy was the chip leader at the start of Day 2, and, was one of the eight who returned today. As play went three handed, Mohammadamin Khalilian had a massive lead over both Gariepy and Adam Cader, another solid and accomplished local player. Robert Gariepy had lost some steam but then gained it back once he knocked out Khalilian.  
As heads up play started between Gariepy and Cader, it seemed like it would be a really tough job for Cader, however, he never gave up and kept waiting for some key spots to make his moves. After Adam doubled up two times in a short period with his pocket Kings and then with AQ, he was then in a commanding position and had his sights firmly placed on the top prize of $11,285. Gariepy needed to make a come back, but it wasn't meant to be.
In the final hand of play, Gariepy felt that the timing was right when he looked down at


. Unfortunately for him, Cader woke up with


and both stacks got into the middle with Cader way ahead.
The board ran out





, and, the tournament ended, crowning the Event #2 champion, Adam Cader.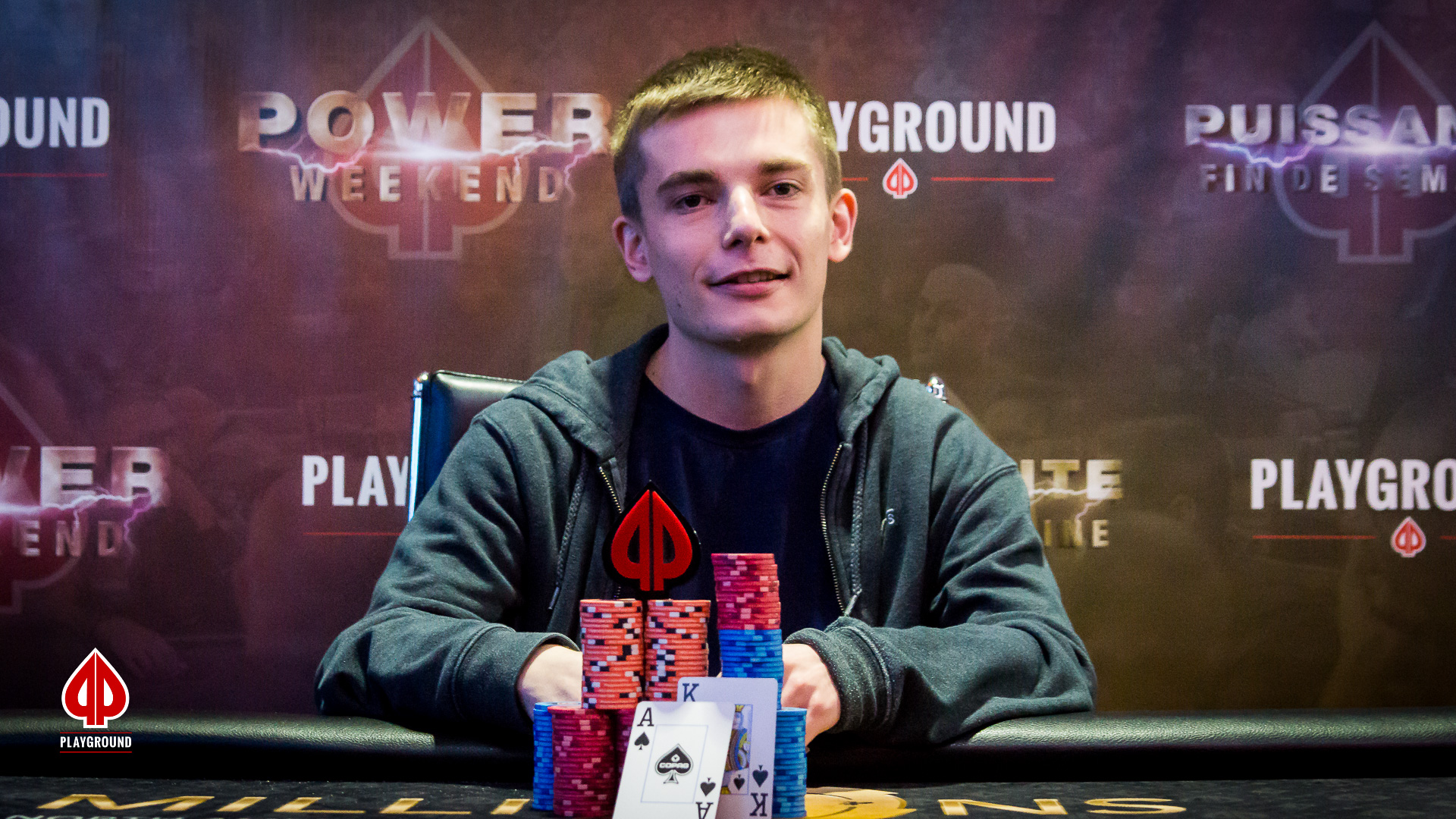 Adam Cader, 1st place, $11,285
The last hand of play