After the elimination of Brigitte Metivier, the two finalists for the $100 + $10 6-Max Re-entry were in a hurry to finish up. They discussed it before the cards were dealt, and decided to shove all in blind no matter what, since they had both had an excellent day, and the winner bonus of $200 – a marginal addition to their already impressive scores for the day.
As it turned out, not one but both players were disappointed with their cards when they flipped them over. Remi had a


, and Giovanni a


. The board was dealt out with neither of them hitting. The nine-high takes it! Congratulations to these Monday afternoon warriors on an excellent day of poker.
$100 + $10 6-Max Re-entry Champion: Remi Bourque: $1,905 ($1,705 ICM chop + $200 winner bonus)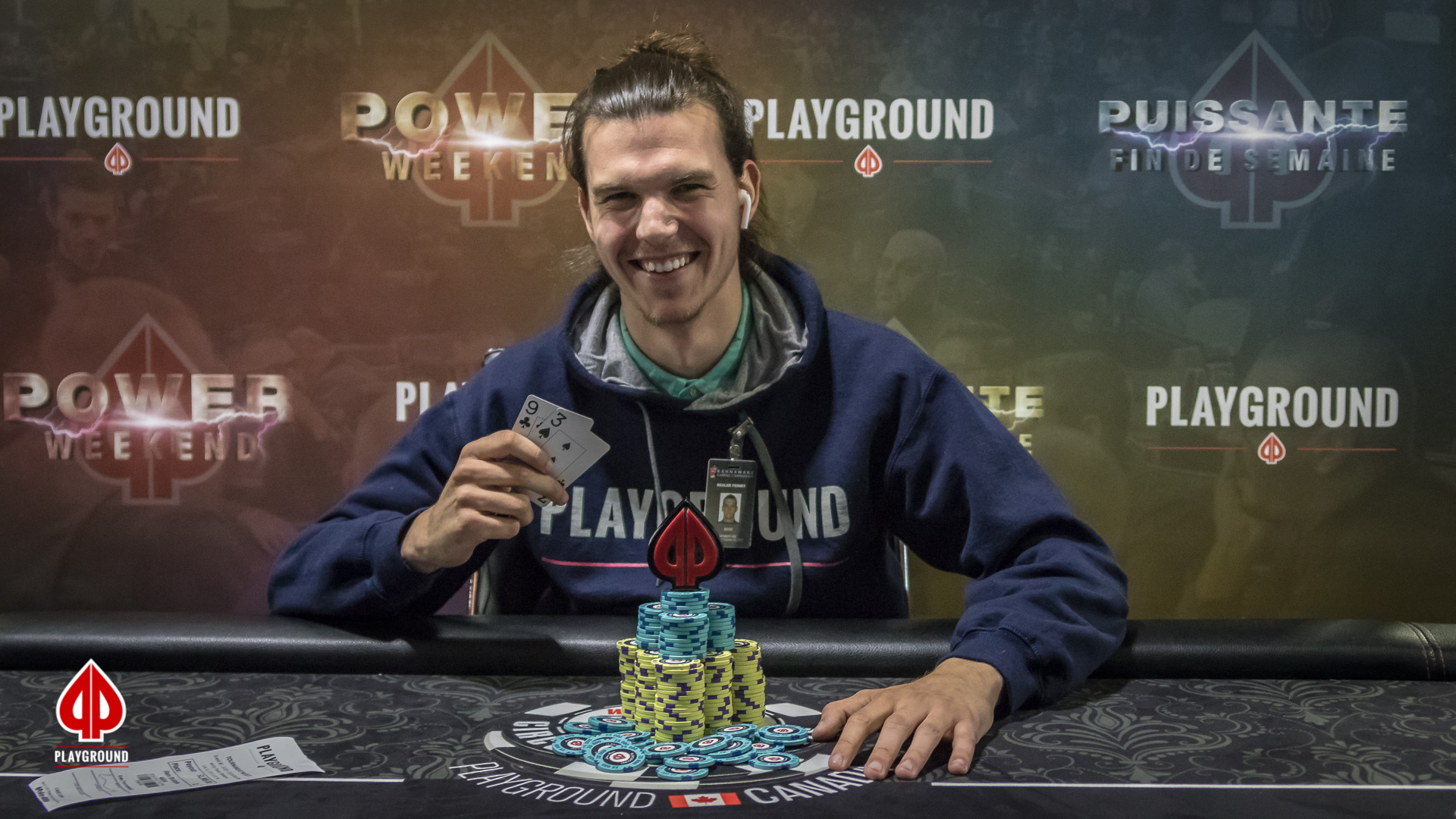 Last Hand of Play: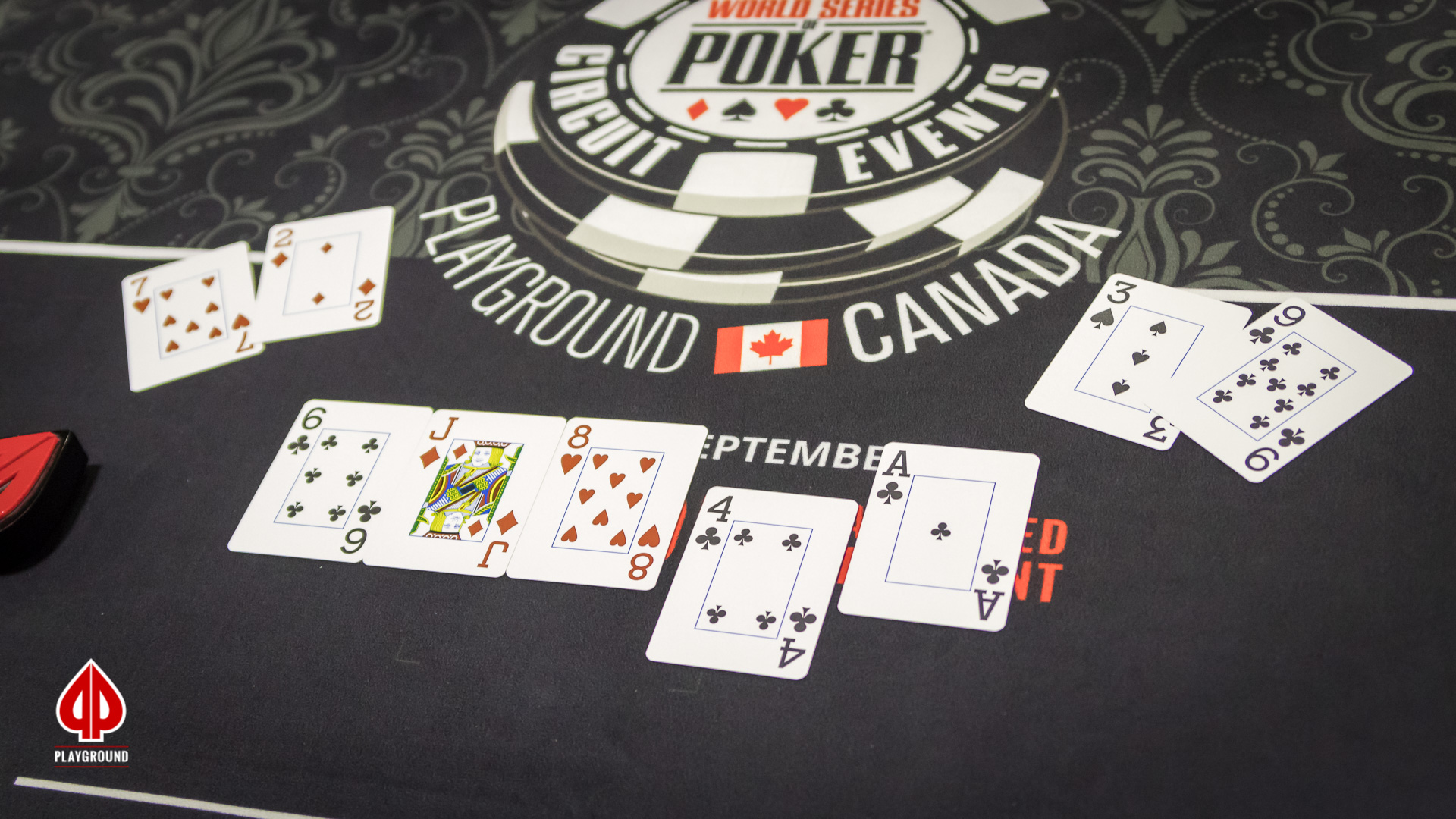 Second Place: Giovanni Petrella, $1,970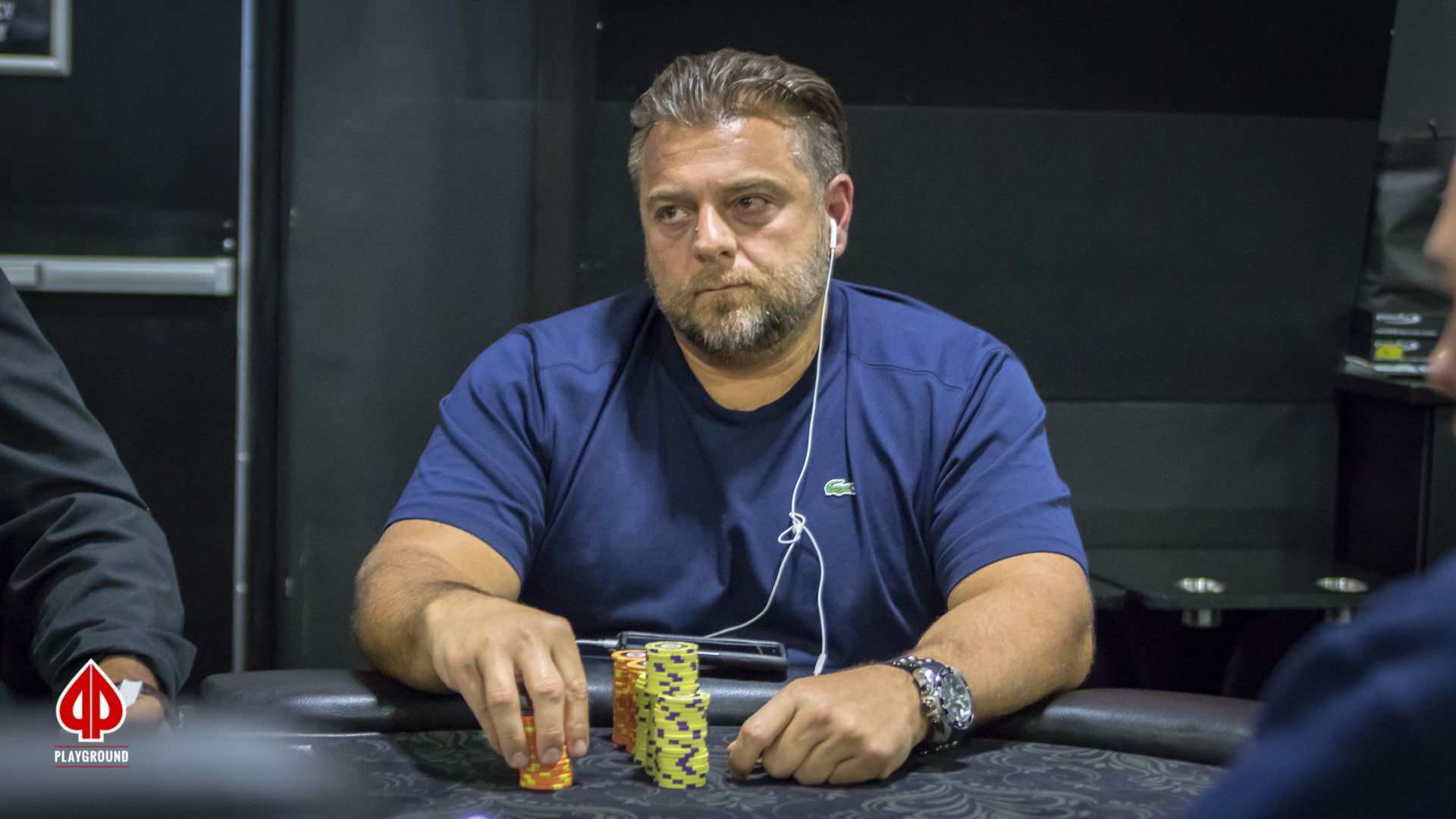 There was no love lost for this quick finish, as the players hugged it out at the end.