Both Kevin Bergeron and William Molson had an excellent tournament, with Kevin amassing 5,495,000 chips over the course of the day to William's 7,510,000. As soon as it was down to the final two, both players were happy to agree to a chop whereby Kevin would receive a guaranteed $20,450, and William $22,500. $2,500 was put aside for the winner, and we didn't have to wait long to find out who it would be!
Exactly one hand in, Kevin opened with a bet of 475,000, which was raised by William to 1,400,000. Kevin shoved over the top and was called, and they flipped over their cards.
Molson:



Bergeron:


The board came down





, and William bagged the well-deserved win.
All told, William Molson comes away with a cool $25,000 for his efforts along with bragging rights for being the Playground 500 champion. Congratulations go out to him, the runner-up Kevin Bergeron, as well as everyone who came out to make this Power Weekend event such a great success!
Playground 500 Champion: William Molson – $25,000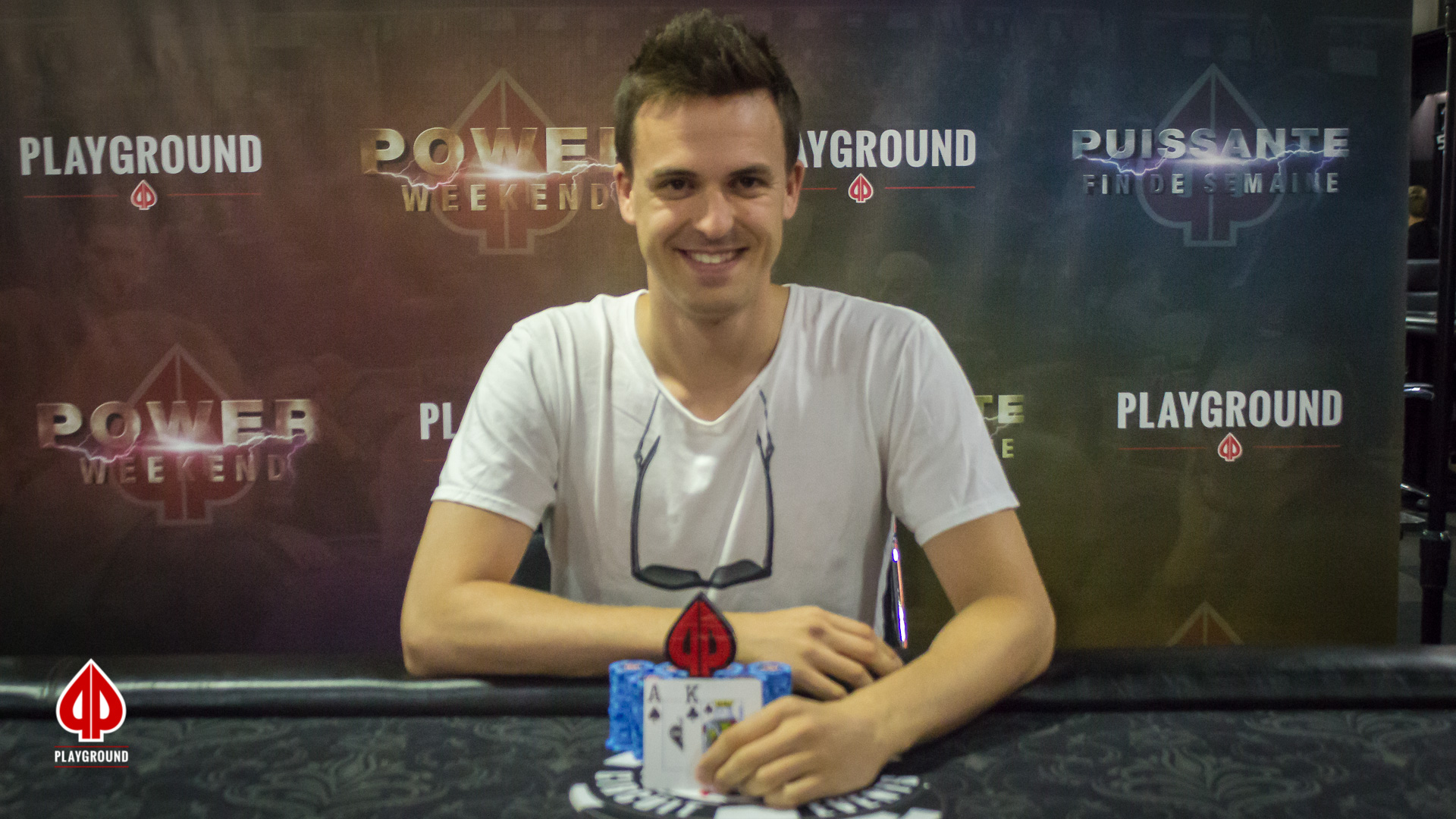 Last Hand of Play: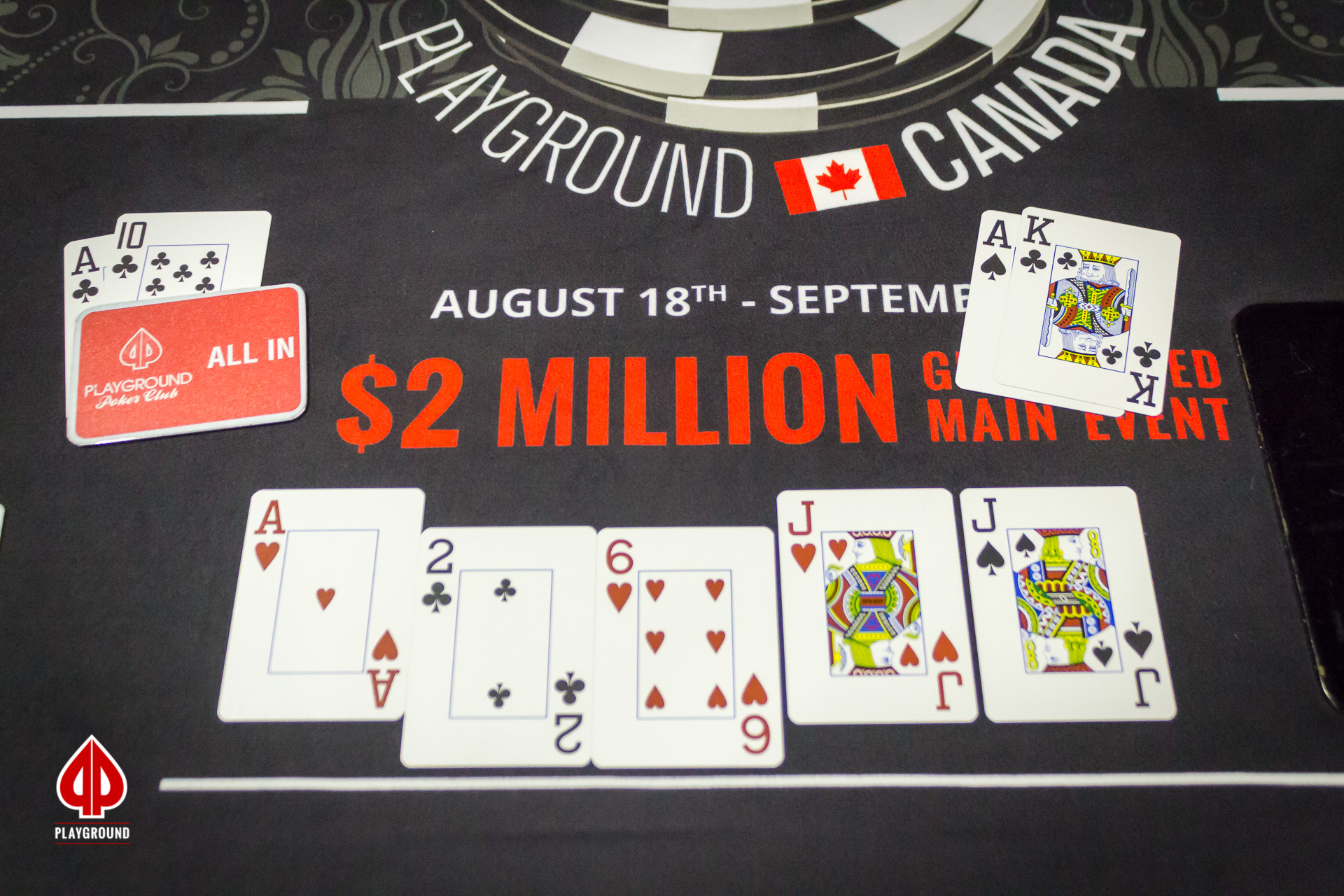 Playground 500 Runner Up: Kevin Bergeron – $20,450