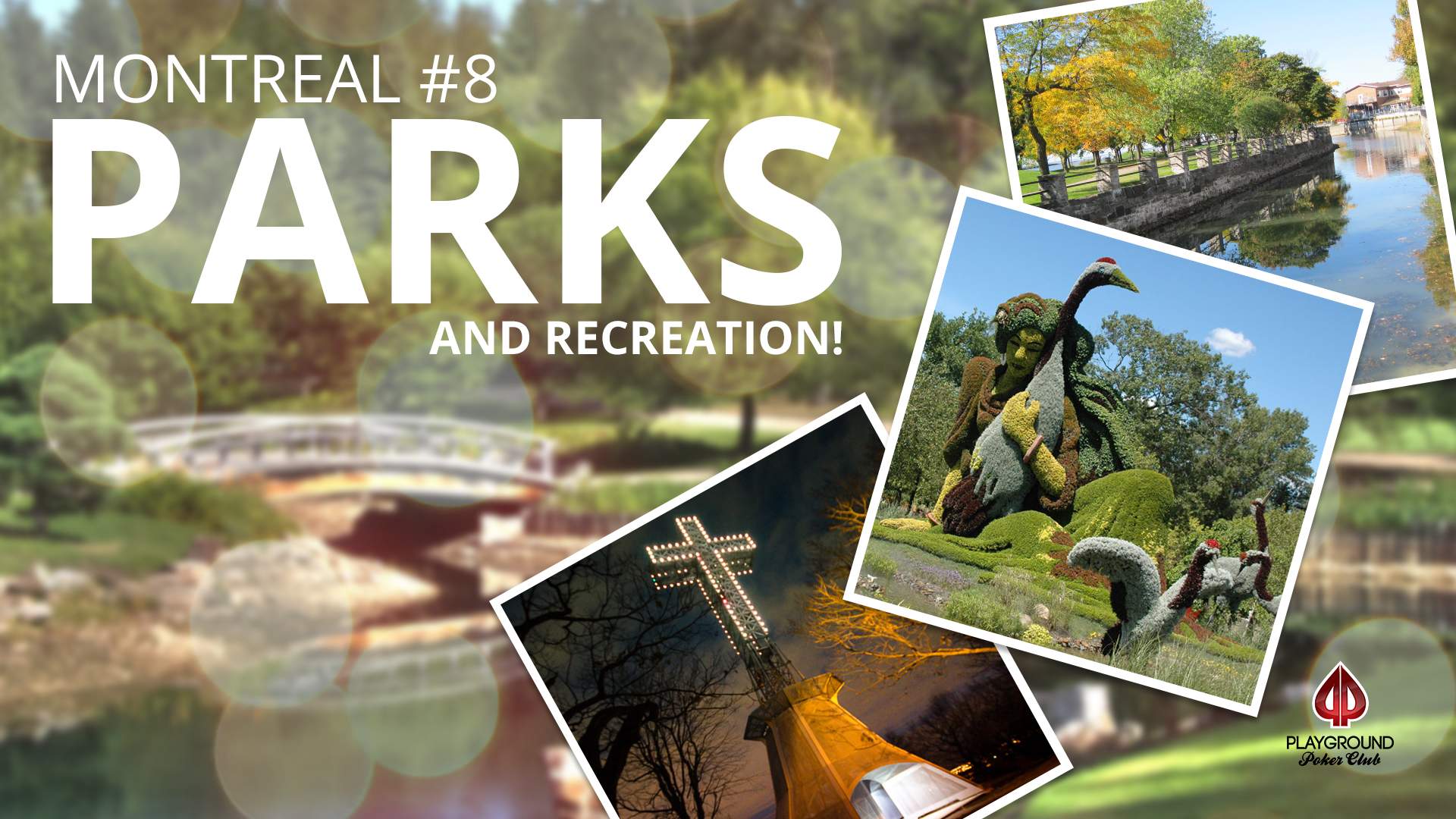 Obviously we are not referring to the sitcom starring Amy Poehler, we are talking about green spaces, fresh air, and a little peace and tranquility.
In order to play your best at the MILLIONS North America, you will need to feel your best, and a little exposure to nature can go a long way in reducing your stress and boosting your happiness. So don't forget to take in a little greenery on your way to the felt, it's just what the Playground Doctor ordered.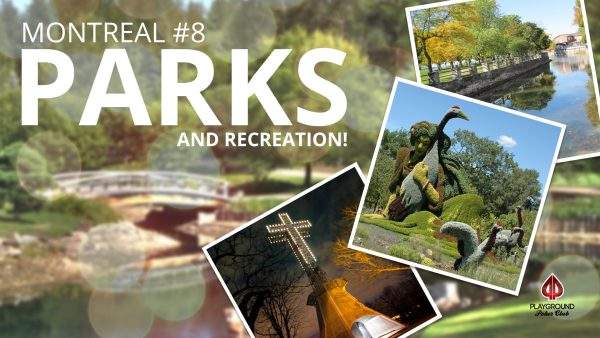 First on your list should be Mount Royal Park, a hill with 3 peaks right in the city, which is an extinct volcano that was probably active 125 million years ago. It's easy enough to find, just look for the Cross, the first of which was placed there in 1643 by Paul Chomedey de Maisonneuve, the founder of the city. Weather and time permitting we recommend you visit on a Sunday and check out the Tam-Tams. From morning until sunset, drummers, percussionists, vendors, DJs, performance artists, and visitors meet up on the east slope of the mountain, near the George-Étienne Cartier Monument. And there is also a battle-royal for fantasy role players. And it's FREE!
If Mount Royal Park is number 1 on our list then the Montreal Botanical Gardens are 1B. Located across the street from the Olympic Stadium, it features thematic gardens, greenhouses and until April 29th the 21st Edition of Butterflies Go Free where you are sure to be dazzled by the thousands of colourful, shimmering butterflies flitting about. And since you are in the neighborhood check out Maisonneuve Park which is right next door.
If you enjoy the extra tranquility water brings, then take a stroll or bike ride along the historic Lachine Canal. It is over 14 kilometres in length, starting from the Old Port of Montreal and ending in Lake Saint-Louis, through the borough of Lachine which is conveniently located on your way to or from Playground Poker Club.
These are just a few of the many beautiful green spaces you could visit while in town for the MILLIONS North America and we are convinced they will help put you in the right frame of mind to play your best.
This post was published first on this Playground Event Blog: MILLIONS North America 2018.