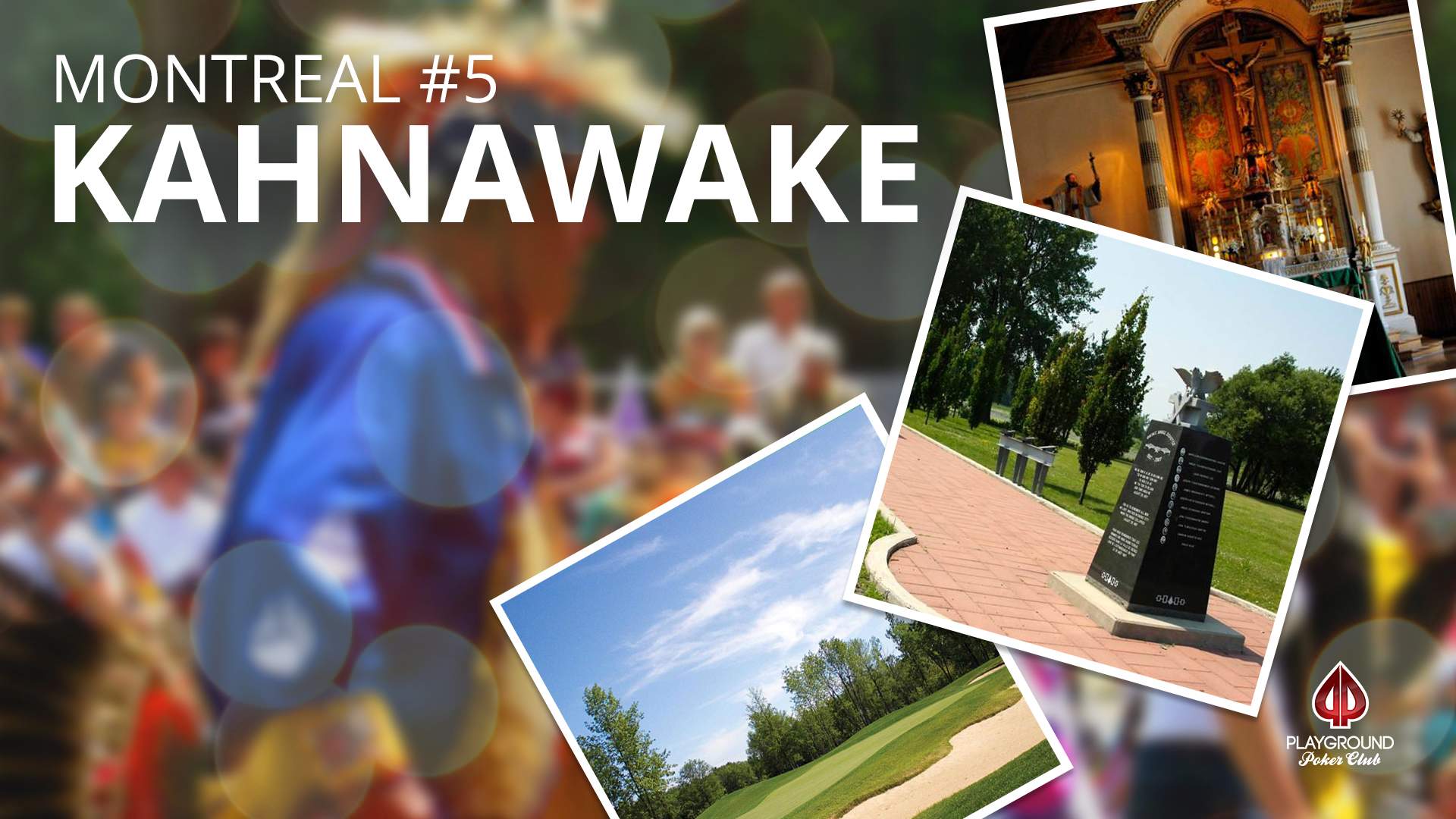 Kahnawake (pronounced: ɡahnaˈwaːɡe) is both rich in culture and history. It is a Mohawk First Nations community; one of the eight communities that make up the Mohawk Nation and has historic, political and cultural ties – based on Honor, Trust, and Respect – with the Oneida, Seneca, Onondaga, Cayuga and Tuscarora Nations of the Northeastern part of North America.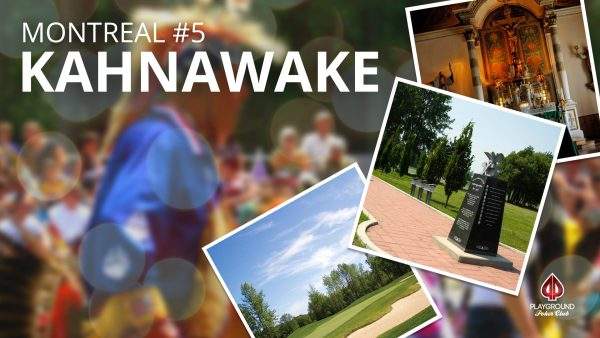 Located only minutes from Montreal on the South Shore, it is home to just over 8,000 people, and so much more. And we hope you take some time, while you are here for MILLIONS North America from April 21st to May 2nd, to visit and explore this vibrant community.
We highly recommend you visit the Kanien'kehá:ka Onkwawén:na Raotitiohkwa language and cultural center if you want to learn about the Kanien'kehaka and Haudenosaunee People and see art exhibits, featuring the works of local and other Native Artisans. It's a great place to immerse yourself in the local culture.
Looking to hit the links before hitting the felt? Kahnawake has quite a few golf courses, including the Mystic Pines with a premier 9-hole championship course, located pretty much right behind Playground Poker Club.
Why not take a piece of Kahnawake home with you? If you're looking to do a little shopping there are plenty of options. The Calico Cottage Quilt and Gift Shop, Wolf's Den, and Okwari Arts & Crafts, just to name a few, offer everything from assorted drums and soapstone carvings to jewelry and moccasins.
Another one of a kind boutique is Sequoia, which sells Native-roots inspired environmentally friendly bath and body products. Drop by for a visit and experience their luxurious products for yourself.
Looking for something unique to wear? Then drop by Tammy Beauvais Designs and see her unique clothing and accessories. You won't leave empty-handed.
These are just a few of the many places to visit, shop, learn and meet some of the amazing people that make up this very special and unique community. It is where we call home and we hope you get to know it a little better.
This post was published first on this Playground Event Blog: MILLIONS North America 2018.