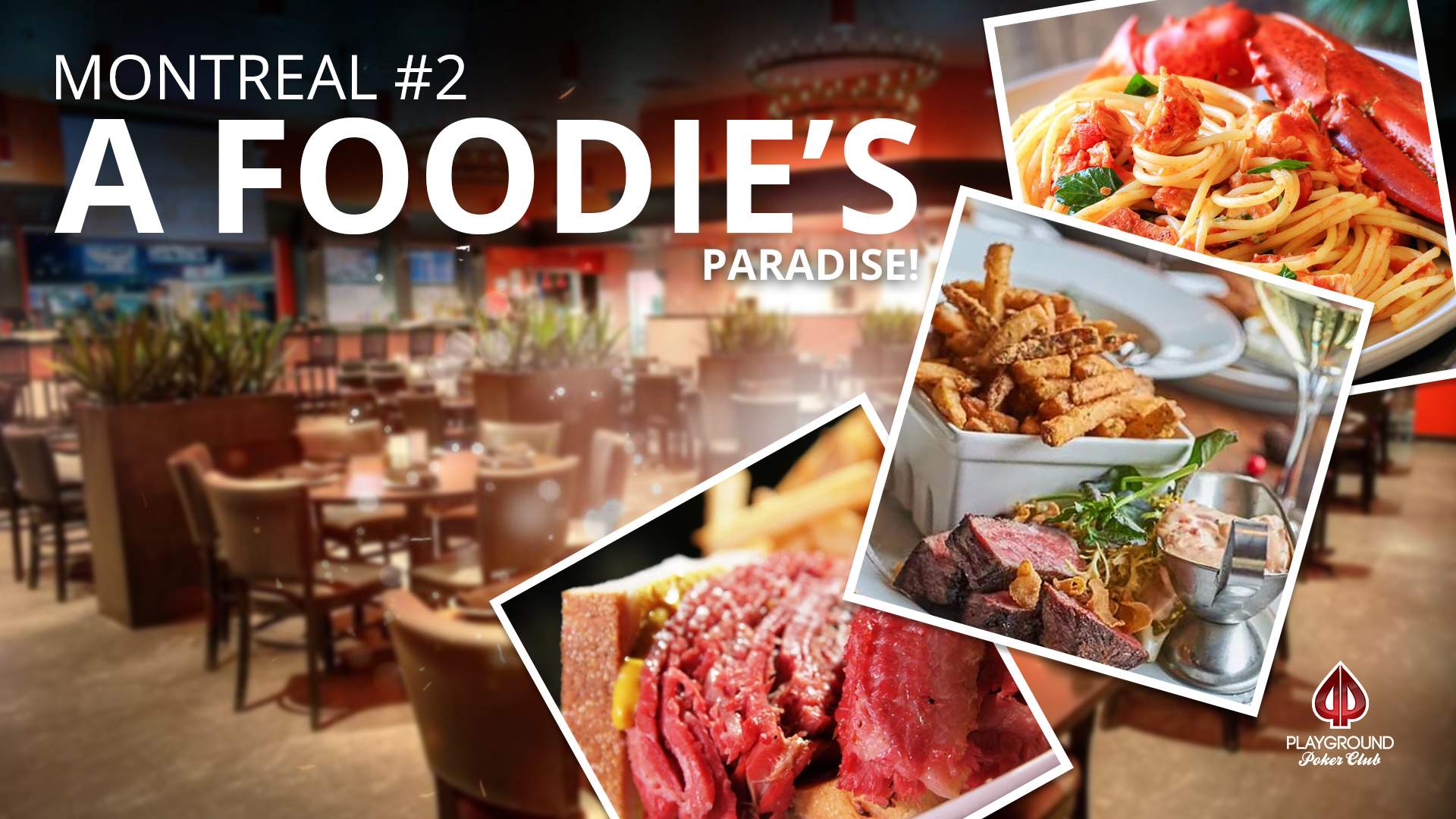 Food! One of the key benchmarks for measuring how great a city truly is. Not only does Montreal have a ridiculous number of places to eat – there's one restaurant for every 6 Montrealers – the quality and standard of both casual and fine dining establishments is world class.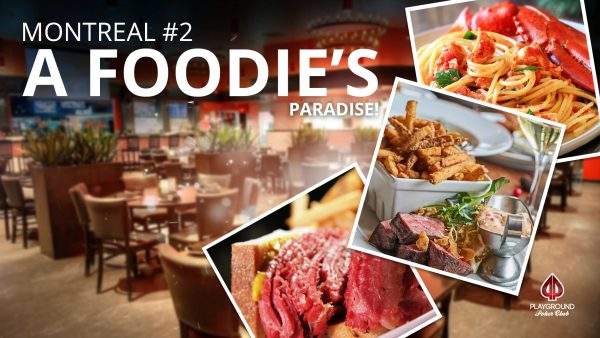 When Canada's 100 Best released their list of top restaurants earlier this month, it came as no surprise that Montreal restaurants occupied 21 spots on the list, including 4 in the Top 10. Now if our Glorious Habs could up their game to the same level as our local chefs, we would be perennial Stanley Cup contenders. But that's a story for another day… now's the time to dig in.
Montreal foodie landmarks: Smoked Meat, Bagels, and Poutine
Schwartz's is the place to go to enjoy the classic taste of Montreal smoked meat. Open for over 90 years, the oldest deli in Canada will serve you what renowned Montreal writer Mordecai Richler sardonically described, in his novel Barney's Version, as a "maddening aphrodisiac" to be bottled and copyrighted as "Nectar of Judea". 'Nuff said.
Bagels! Believe it or not, one of the most polarizing topics in Montreal is who makes the best Montreal-style bagels. However, most will agree the top two contenders are St-Viateur and Fairmount Bagel, located just two blocks from one another in Mile End. Either way you can't go wrong, both are out of this world. True Fact: Montreal-style bagels are currently the only style of bagel known to have ventured into space. It's true – you can look it up!
Last but not least: Poutine. French fries, cheese curds and gravy are the classic ingredients in poutine, but over the years, delicacies like smoked meat, lobster, duck sausage, and pretty much everything else has been added to this iconic dish. You can find poutine just about anywhere in Montreal, but you don't have to go far during the MILLIONS North America – The Rail Coal Fire Bistro, located right here in the Playground Poker Complex, serves up several fine varieties – and it's FREE while playing at our cash game tables.
The most important meal of the day – Breakfast!
If you want to visit a place just as iconic to Montreal as Schwartz's, try Beauty's Luncheonette. Open since 1942, they serve up a classic Montreal breakfast like nobody's business. Recommended is their classic mish-mash omelette.
If crepes are your thing, then Spanel is the place to start your day – and if you need a little "Waffle-therapy" then Engaufrez-Vous is just what the Doctor ordered. Don't forget that for any of the above, The Rail Coal Fire Bistro has it all.
Last but not least: Dinner!
First let me say, there are TOO MANY choices! I can barely wrap my head around how many great restaurants can be found in Montreal – I'm getting hungry just thinking about the duck magret at Toqué! or Joe Beef's signature dish, spaghetti lobster-homard. Or Joe Beef's sister restaurant, the Liverpool House, which famously hosted Canadian Prime Minister Justin Trudeau for a dinner with former US President Barack Obama. Rumour has it that even those high profile guests has trouble getting a table, if you can believe it!
Other great choices for fine dining in our fine little city include Montreal Plaza, Maison Publique, Nora Gray, Bouillon Bilk, Tuck Shop, Brasserie Lucilles, Sea Salt and Cheviche, and of course Au Pied de Cochon, to stop at just a small sample of great foodie spots in Montreal. But I have to stop now – I'm hungry and need to have something to eat. Bon appetit!
This post was published first on this Playground Event Blog: MILLIONS North America 2018.