In a crazy cooler situation, Brigitte Korak got all of her chips into the middle with pocket queens and was called by Denise Lepine holding the pocket rockets. Korak was at least hoping to spike a queen when she saw the aces, but the deck had other ideas for her. Lepine flops quads and Korak was drawing dead. What a final table cooler. None the less, Korak took the blow with grace and congratulated her opponents, collecting $1,445 from the ICM deal.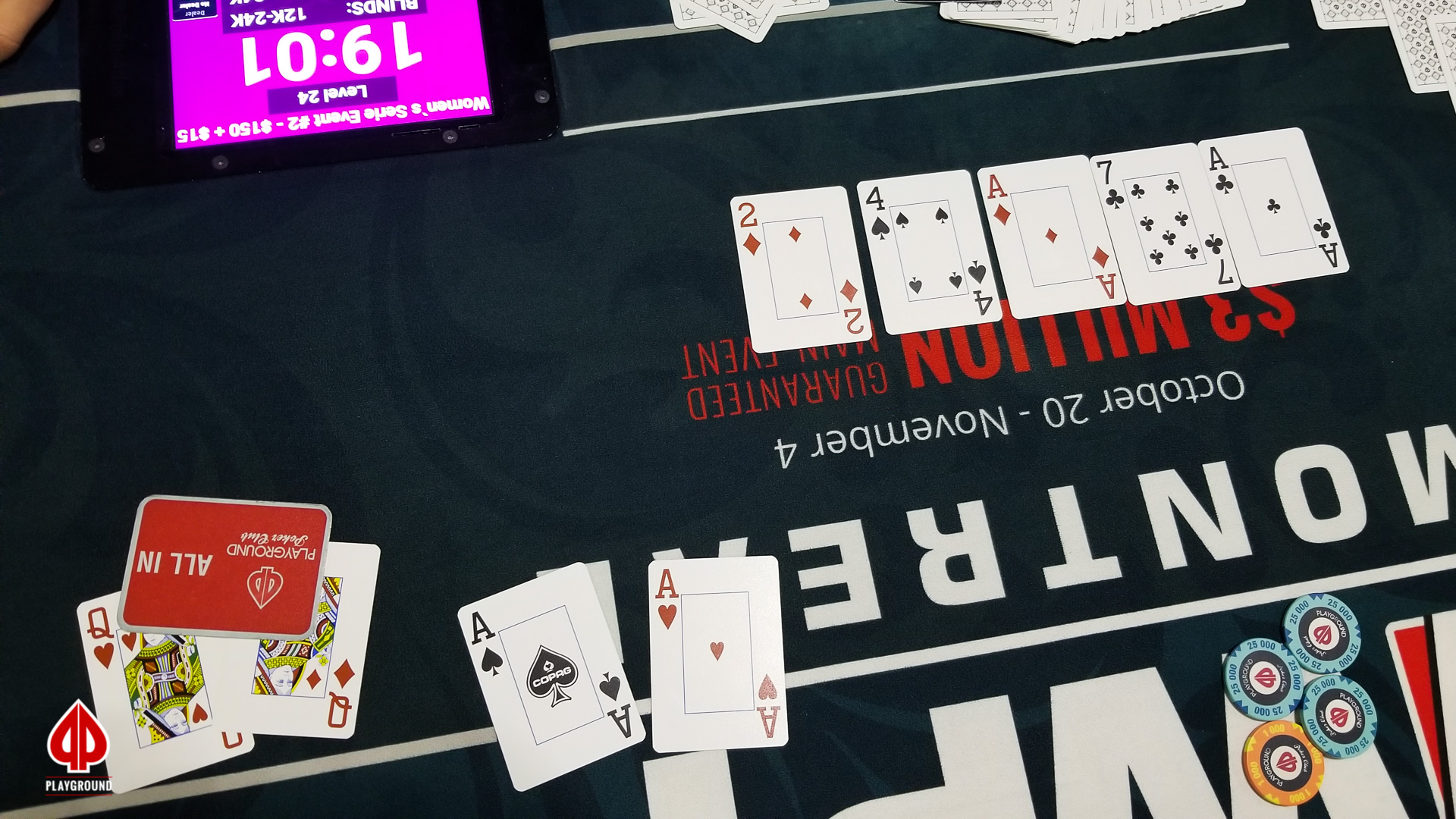 Fourth place: Brigitte Korak, $1,445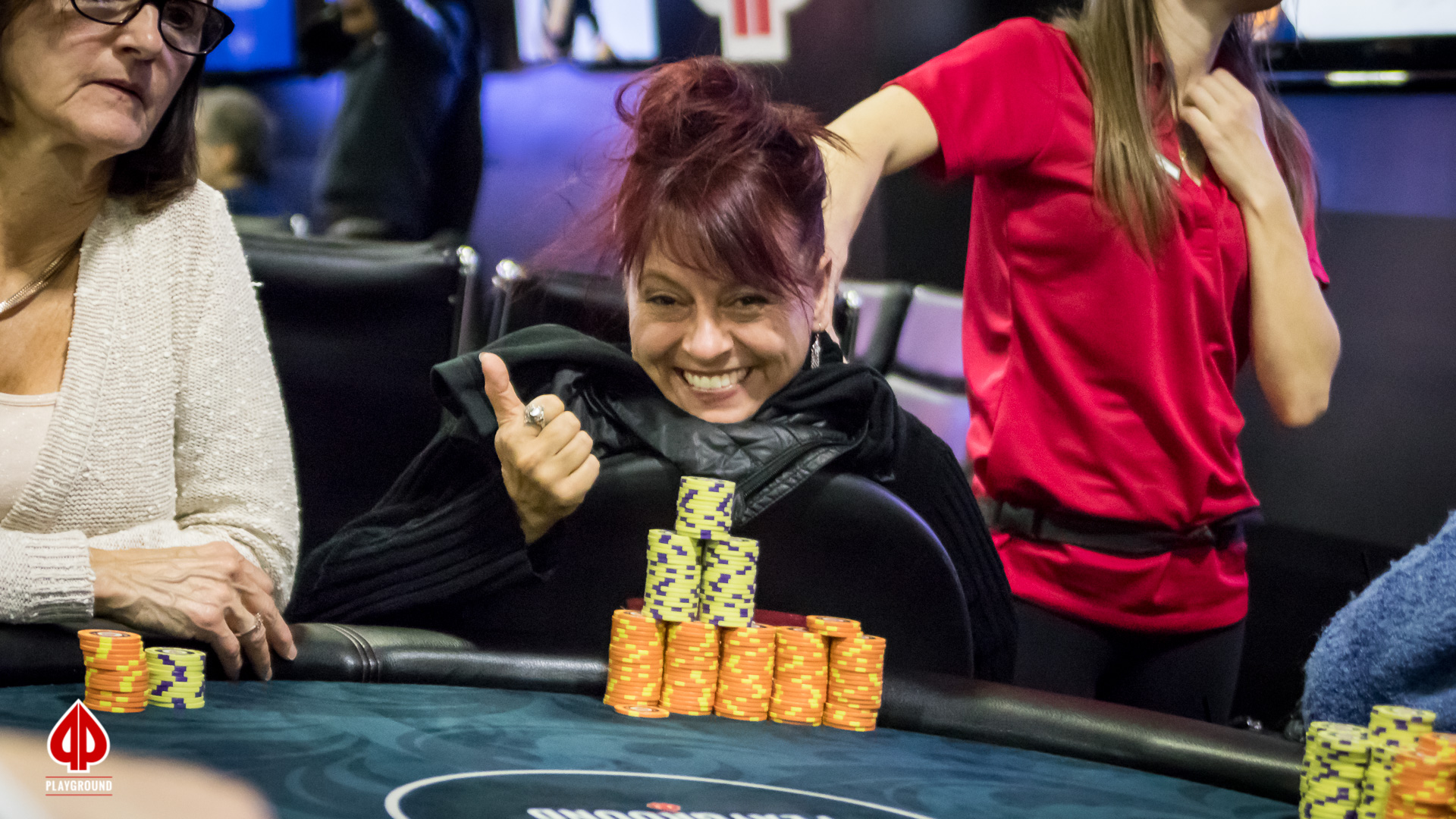 Before losing Korak in fourth, Pauline Briand had been eliminated in fifth place for $1,285.