The third installment of the Playground Women's Series, Event #3, started at noon and attracted a total of 62 entries. The large turnout pushed today's prize pool to $8,401.
The atmosphere was pleasant while the players enjoyed some really good poker action as they battled to make it to the final table. After the blind levels increased to 30 minutes in length, patience was the word of the day as players waited to find the best possible spots before getting their chips into the middle.
As the final table bubble approached, it took close to one full hour before the tournament saw Helen Bechard exit in 11th place. As soon as the players were seated on the final table they agreed to make a deal to pay the ninth and tenth spots, so that all players would be in the money.
One by one the eliminations took place, until finally it became a heads-up battle between two experienced players: Cynthia Paquette (who used to be a Playground blogger and a dealer) and Sylviane Cassini. Cassini had one of the top stacks in play for most of the later levels of the tournament and Paquette caught up to her as the final table played out, and then at one point took the lead. The two players decided to make an ICM deal heads-up and since they were close to being even stacked, Paquette would receive $1,950 while Cassini would get $1,935, with $206 remaining in the prize pool for the eventual winner.
Paquette lost some ground early on but she is a fighter who refused to give up. She was able to run good and doubled up in a few key spots that all of the sudden propelled her into the chip lead.
On the final hand of play, both players put their chips in, with Paquette holding 


, and Cassini with


. As fate would have it, not only was Paquette ahead of Cassini but when the flop came down



, Paquette just smiled at her trip kings while she whispered "wow."  The

on the turn boated her up and the

on the river was of course of no consequence, and just like that, Event #3 of the Playground Women's Series crowned a champion, Cynthia Paquette.
Event #3 Champion: Cynthia Paquette, $2,156 (plus entry to the Champion's final)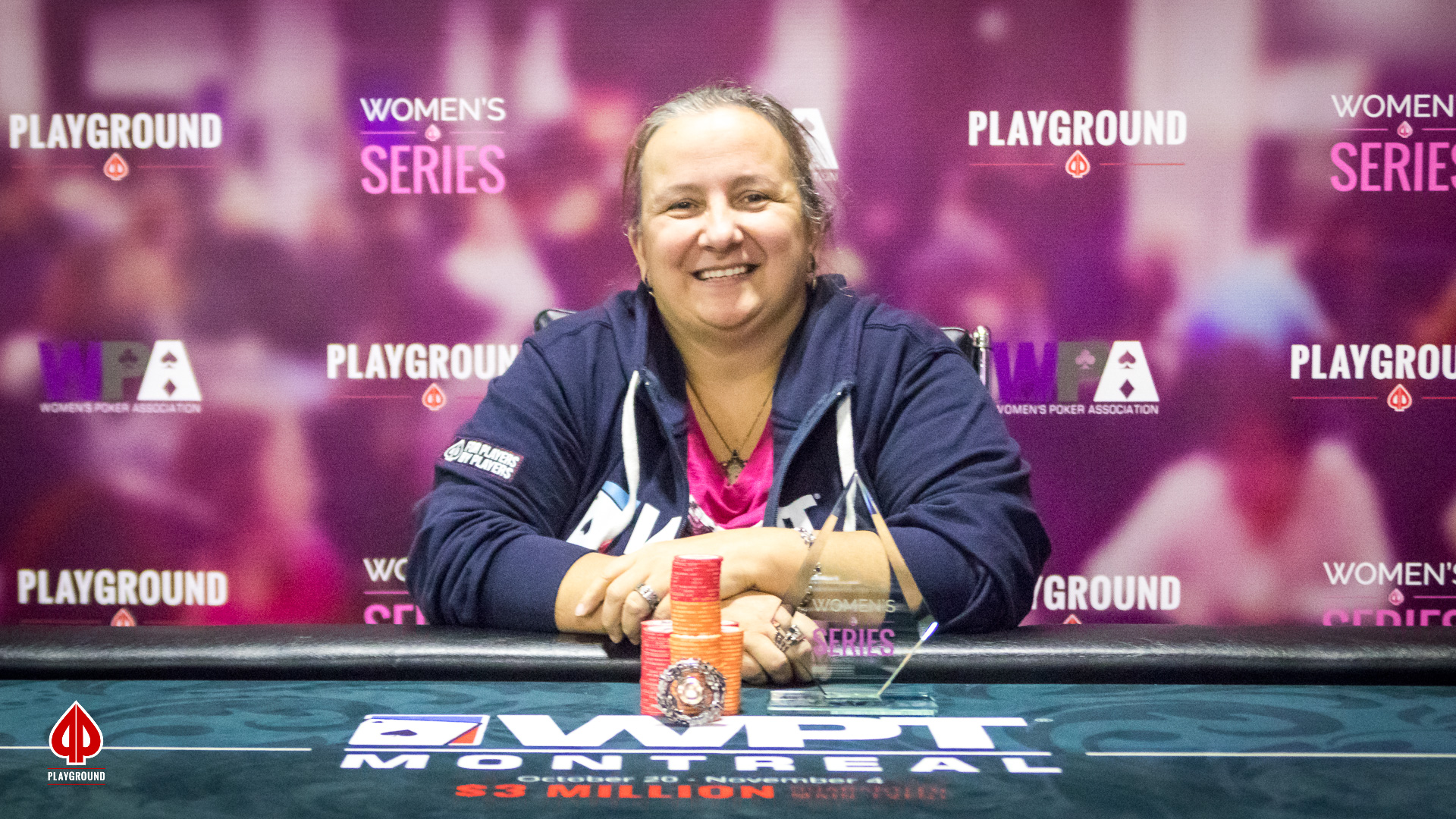 Last hand of play: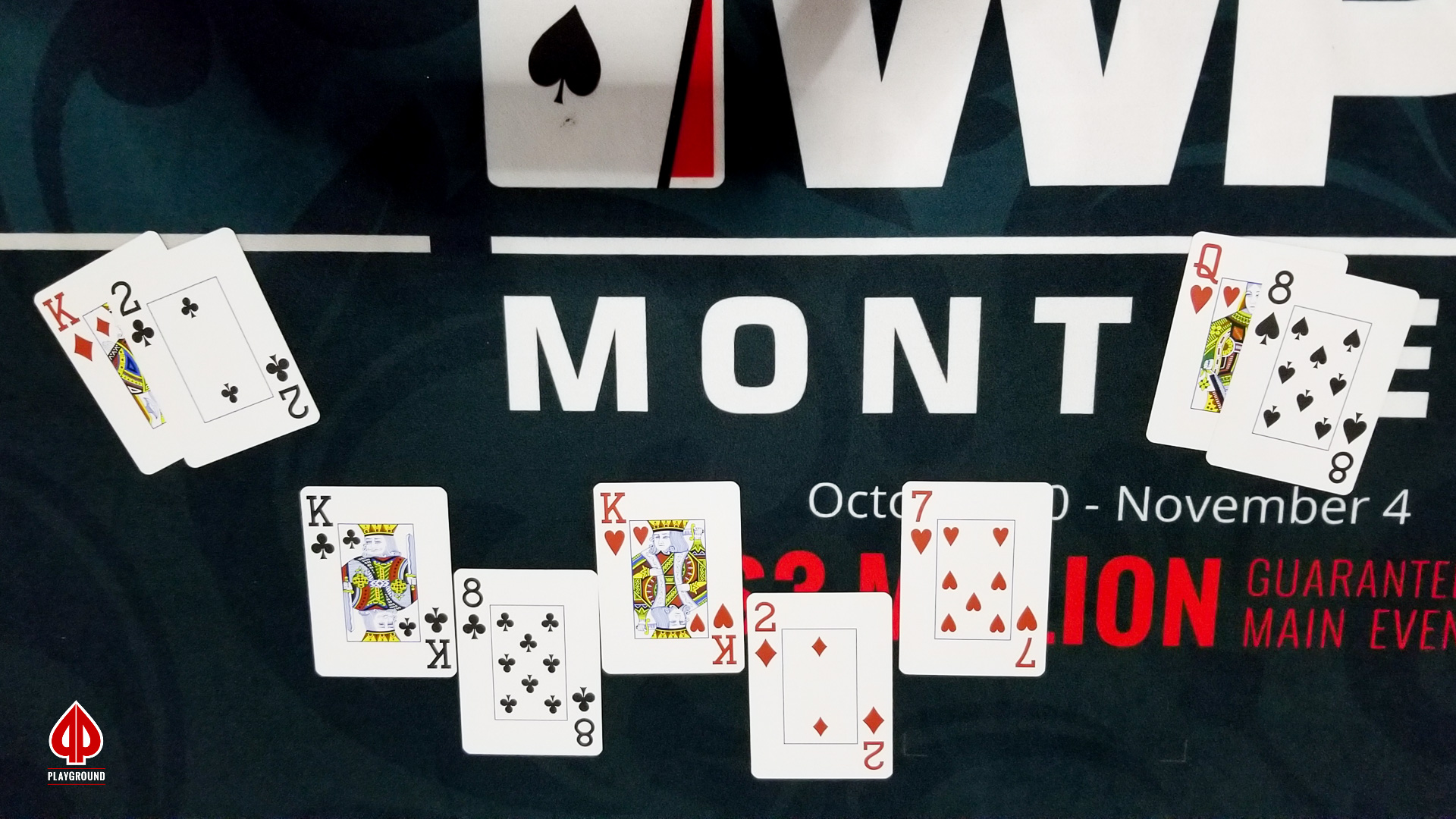 Second place: Sylviane Cassini, $1,935 (plus entry to the Champion's final):