The first open event of the Playground Women's Series guaranteed prize pool of $5,000 but awarded far more!
The tournament attracted a total of 80 entries, including 12 re-entries, which helped to more than double the prize pool guarantee and put the top 10 finishers in the money. In addition to the cash prizes for each open event, the top 5 finishers in each open tournament receive a direct entry into the Final. The top 10 point earners for the series (not including those who qualify automatically) will also receive an entry in the Final.
Throughout the afternoon, the atmosphere in the tournament hall was friendly but competitive, and there was some top-notch poker on display. The tournament structure allowed for deep-stacked play, which became obvious when there were two tables remaining and the average chip stack was nearly 30 big blinds. Play slowed down considerably as the money bubble approached until the players finally agreed to a "double-bubble deal" with 12 players left in contention.
The final table came to be right after the bubble deal was made as the eliminations started to happen more rapidly. Kathy Sawers and Crystal Abouhanna had a good grip on the situation, and both players chipped up steadily until finally they were engaged in a heads-up battle. Once they were heads-up, they both had very similar chip stacks so at that point a deal was worked out as follows:
Sawers: $2,085
Abouhanna: $2,045
In addition to the above payouts, $220 remained along with the winner's trophy for the eventual winner.
Play concluded on a wild final hand. The flop came down



. The turn was the

, and after Abouhanna bet, Sawers took her all in, only to have Abouhanna announce "I call."  The hands were opened:
Sawers:


for a straight.
Abouhanna:


for a flush.
The

on the river did not change a thing, and just like that, Event #1 of the Playground Women's Series crowned a champion, Crystal Abouhanna.
Event #1 Champion: Crystal Abouhanna, $2,265 plus an entry to the Women's Series Final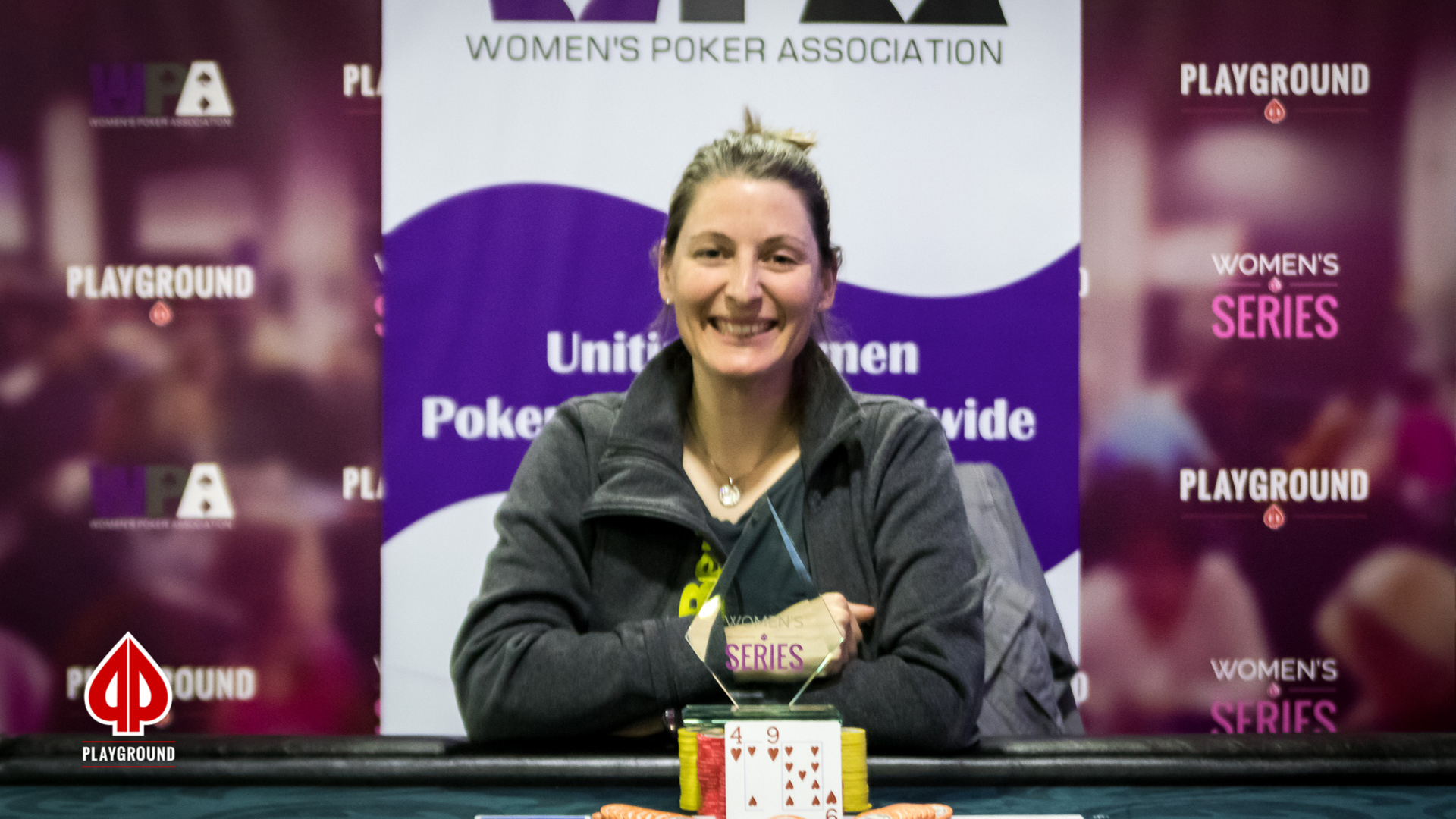 Last hand of play: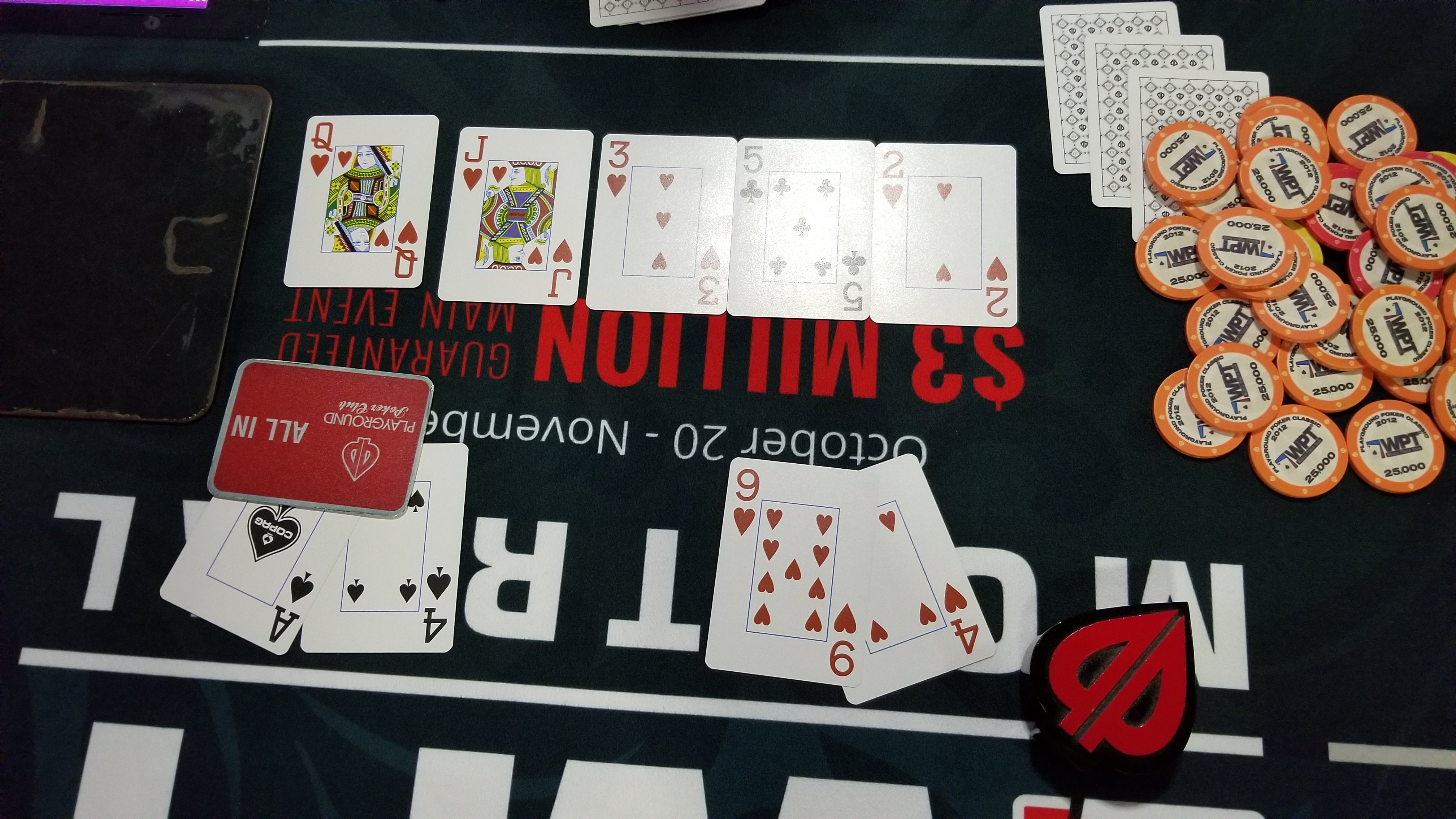 Second place: Kathy Sawers, $2,085 plus an entry to the Women's Series Final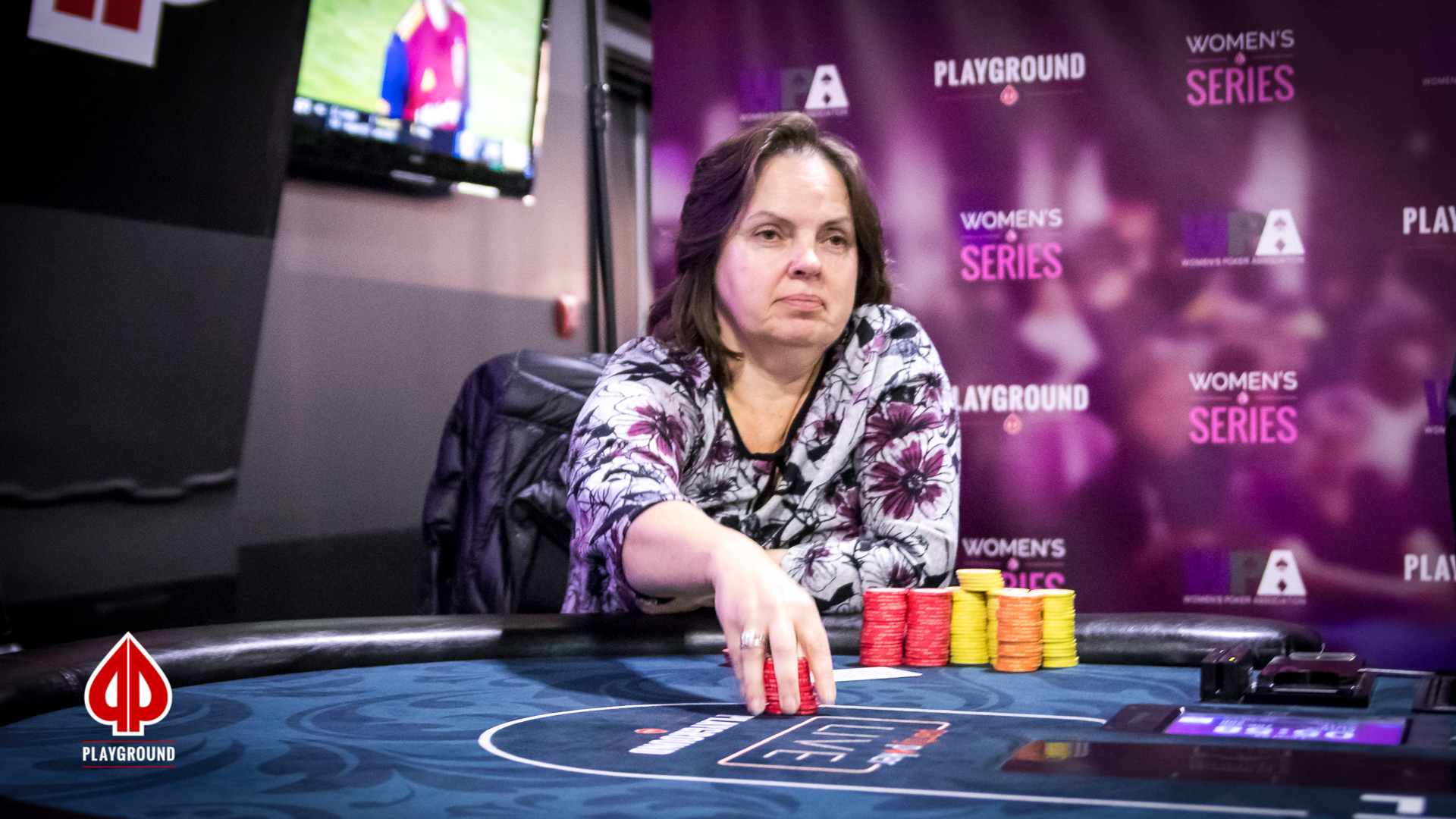 The final table: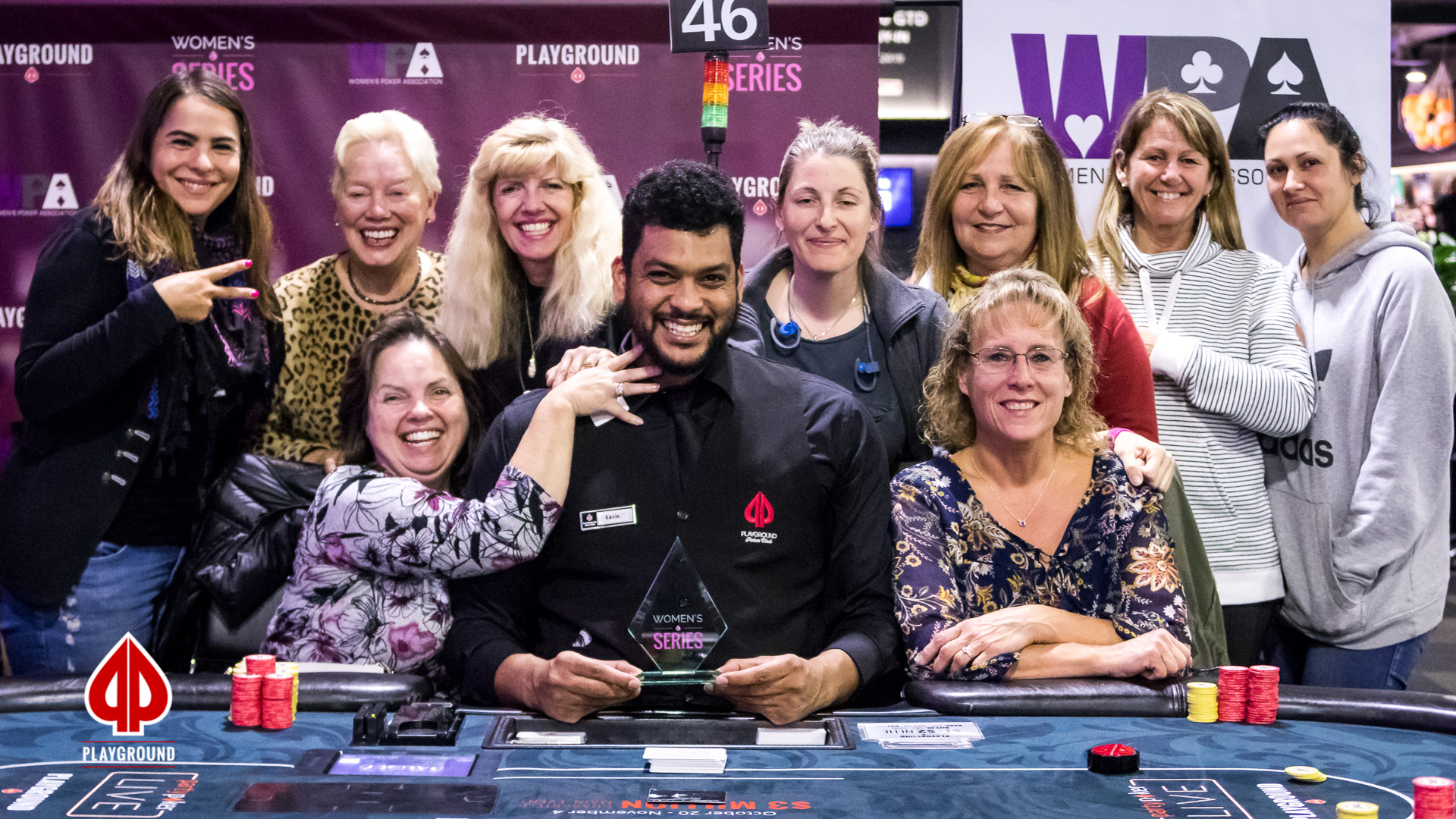 The trophies: