The final installment of the Playground Women's Series 2019 has come to an end as thirty women battled it out for the grand prize. The women in today's event previously qualified in at least one of the four prior tournaments part of the Women's Series . The top 5 finishers in each open tournament received a direct entry into the Finals and the remaining spots were filled by the Top 10 point earners on the Leaderboard, once the tournaments were complete. $10 was withheld from each buy-in to make up the final prize pool of $2,790.
The women started the day in great spirits as many of them toasted mimosas and exchanged friendly banter. Once it was announced that only the top three would be in the money, play slowed considerably as many were cautious with their chips. The final table was reached after eleven levels of play and the remaining women set their sights on the prize.
The final three women paused play to make an ICM deal, which awarded Christine Park with $1,008, Brigitte Korak with $938, and Natalia Nogina $704. The winner would be given an additional $140 atop of their earnings. Nogina was eliminated in third to walk away with $704.
Park and Korak went back and forth for a while until both players connected with the right flop. Following Park's check on the flop, Korak made a bet which was met by a hefty check-raise from Park, and the two players were quickly all in.
Korak


Park


Board





Park was able to win the hand and was crowned tournament champion with her aces-up. She was awarded $1,008 plus the additional $140 for a total of $1,148. Korak finished in second to walk away with $938.
Congratulations!
Women's Series Event Final Champion: Christine Park, $1,148
Second place: Brigitte Korak, $938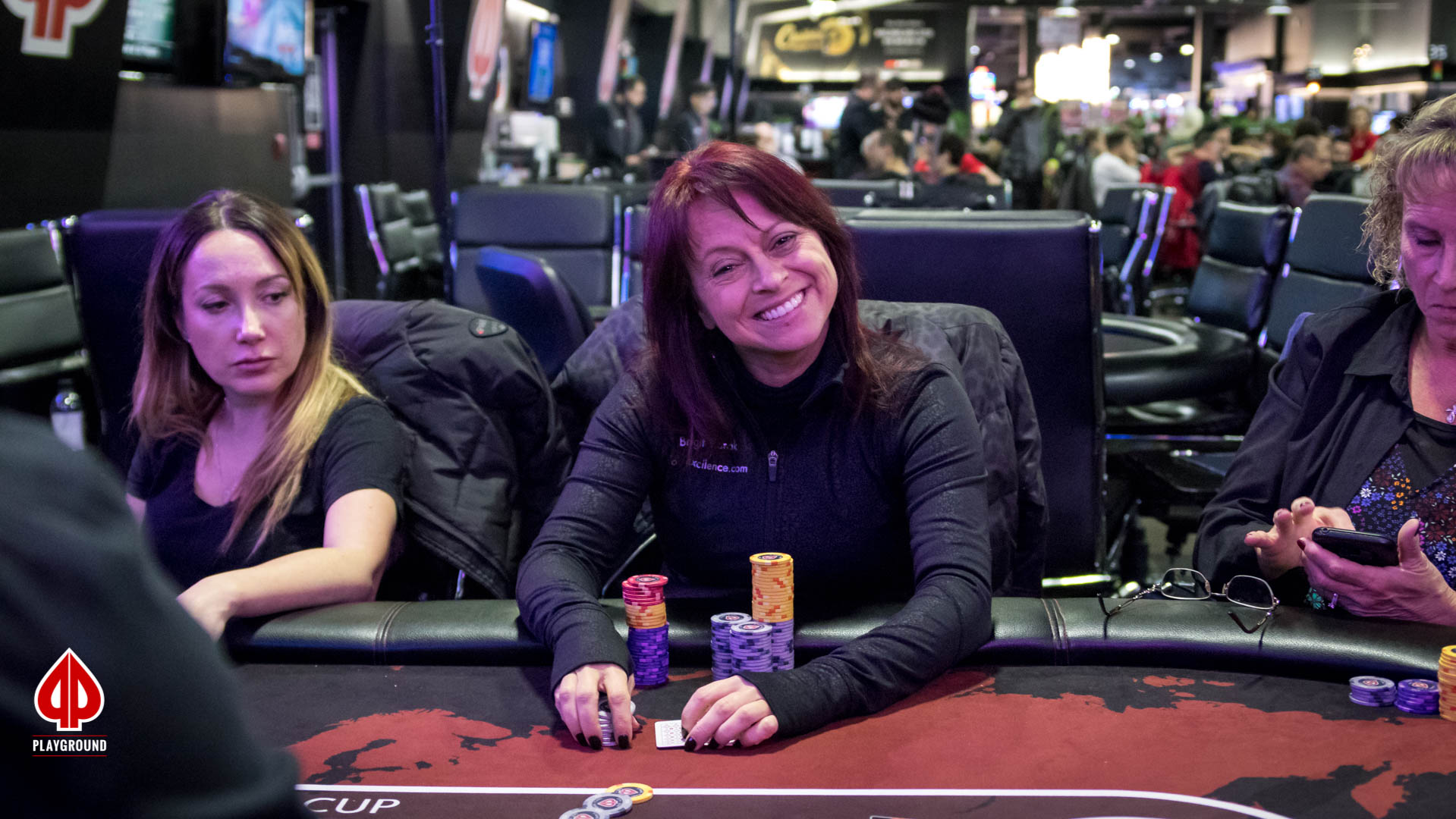 Third place: Natalia Nogina, $704