Event #12 of the 2020 World Cup of Cards, the $150 + $25 Strangers in the Night, was a great success, attracting a total of 525 entries from four starting flights. The tournament buy-in established prize pool, while the additional $25 from each entry was given to the Strangers in the Night charity foundation. That means that $13,125 was raised for charity! 
The players who made the final table were each guaranteed a payout of at least four figures, but all eyes were set on the champion's trophy and the $14,362 prize that came along with it. 
There were some wild hands that played out early on at the final table, including a three-way all in that saw Trevor Adams with


, Danny Knafo with


, and Andre Piunno with


. Adams hit a king on the flop; Knafo hit a queen on the turn, and Piunno hit an ace on the river. Needless to say, Piunno was ecstatic to hit that river, and he shouted out in joy, loud enough for all to hear.
There were many premium hands dealt at the final table, which led to an abundance of action and big pots. The chip lead changed hands many times between Trevor Adams, Christian Rho, and Greg Stringer.
Heads-up play between Christian Rho and Greg Stringer made for an epic battle. Stringer started with a small advantage, but the chip lead went back and forth several times. Stringer eventually strung together several winning hands, but Rho never gave up. On the final hand, Stringer had Rho covered. When Stringer shoved, Rho made the call.
Stringer:


Rho:


The



flop was a good one for Stringer's pocket pair. The

was a great turn card for Rho, giving him outs to a flush and a straight in addition to his pair outs with a live ace. But, thanks to the

river, the pair of tens stood tall and gave Stringer the win. Congratulations!
Strangers in the Night Champion: Greg Stringer, $14,362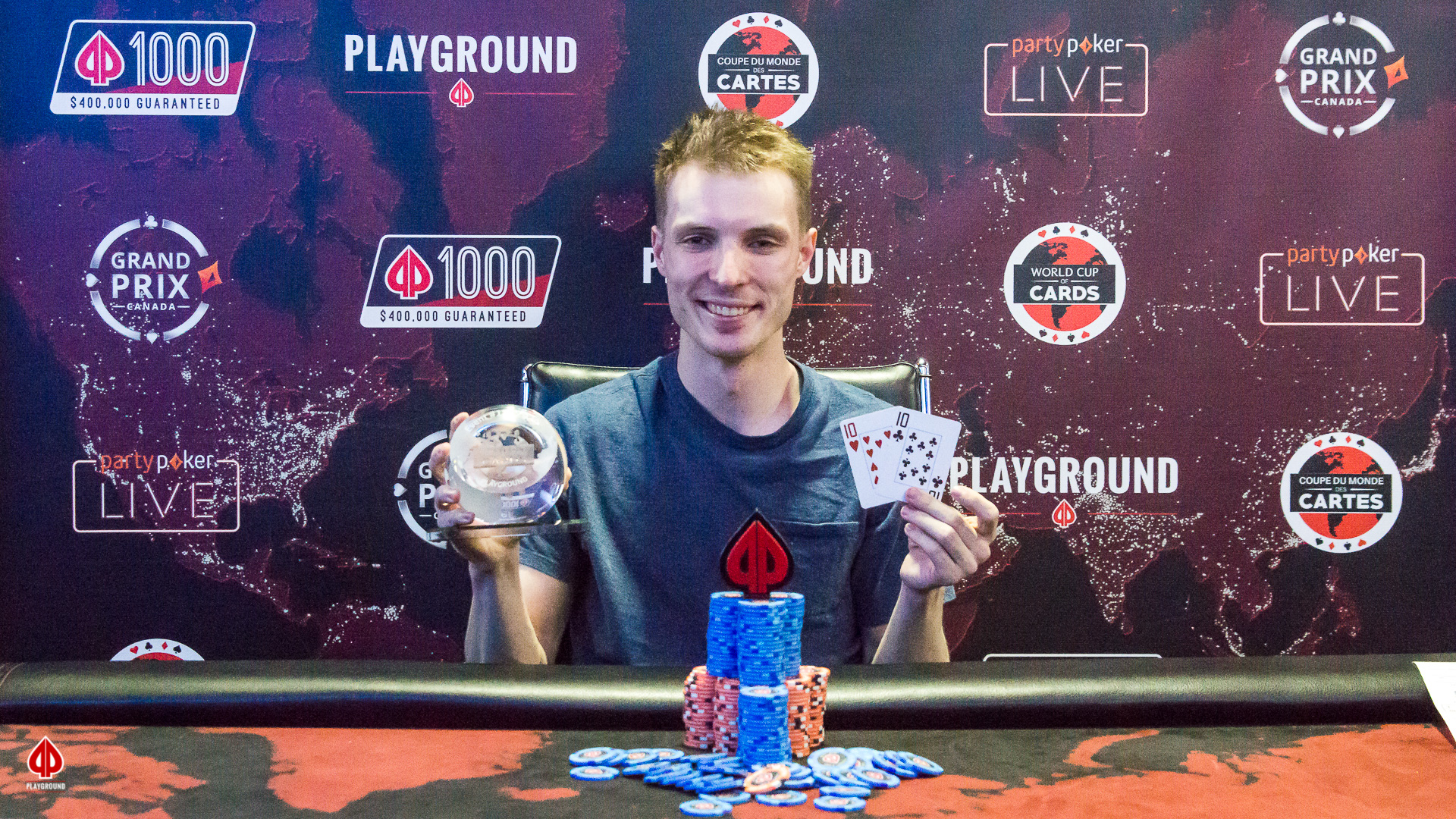 Last hand of play: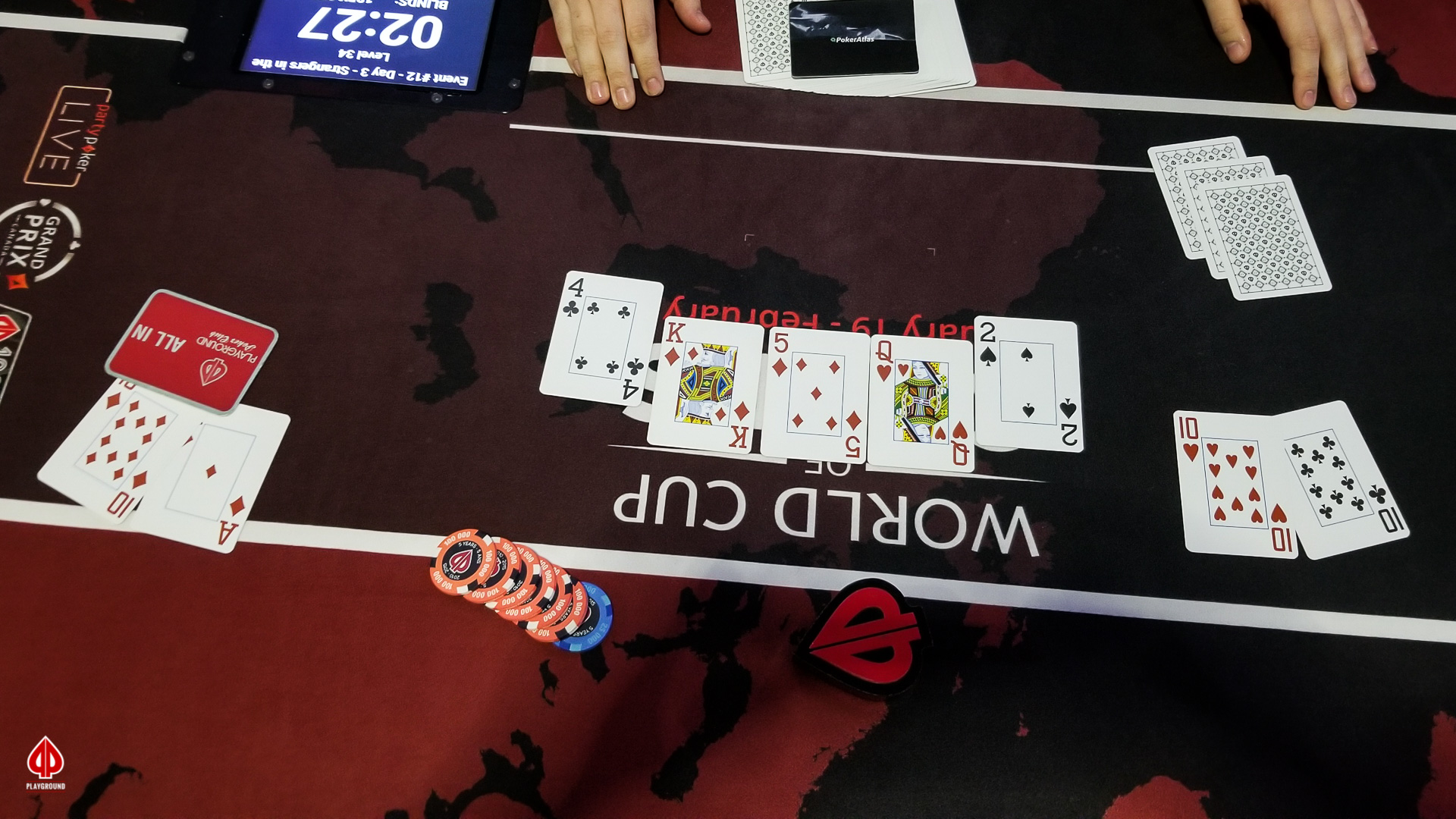 Second place: Christian Rho, $10,380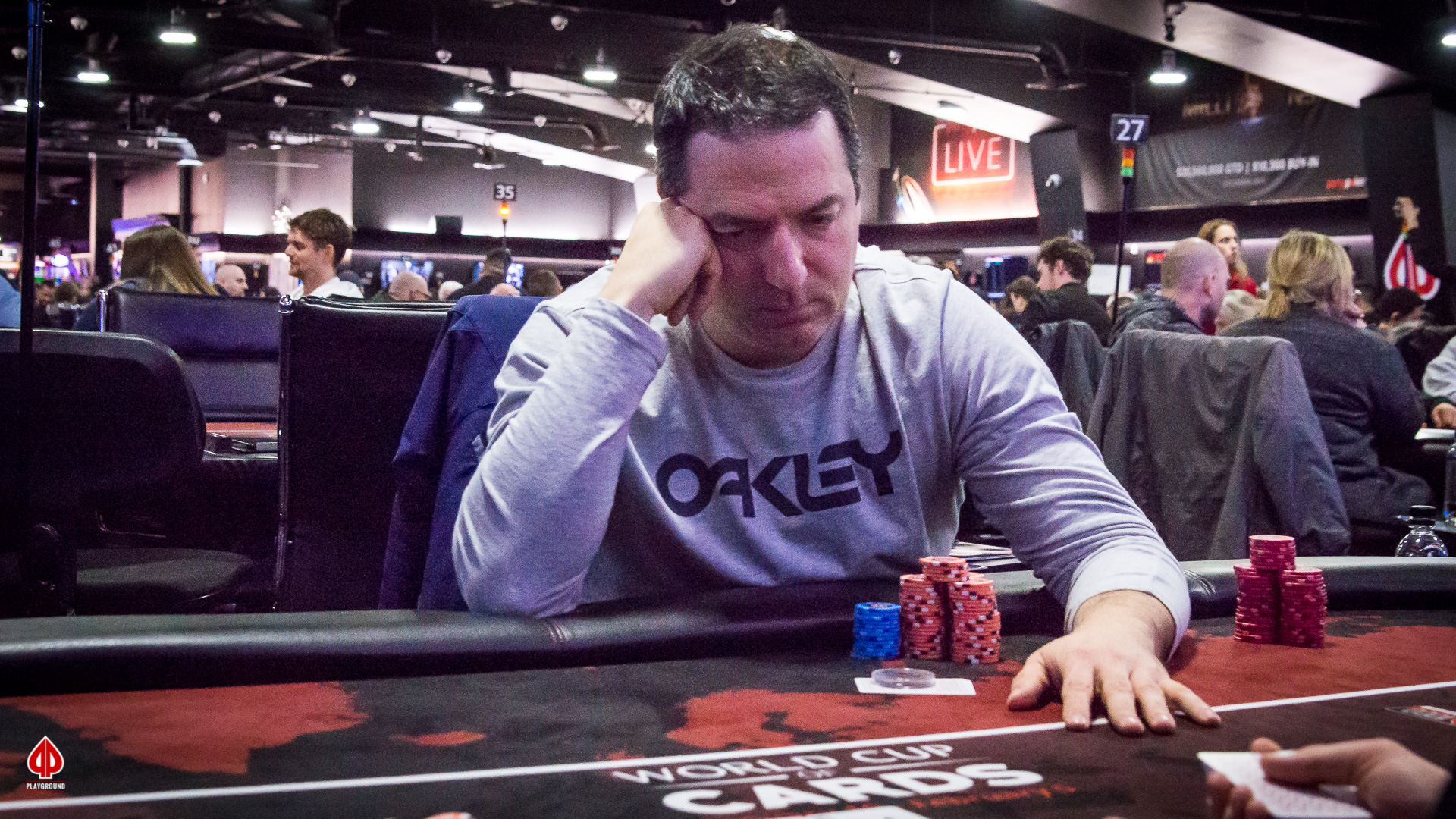 The Final Table: