Event #8 of the 2020 World Cup of Cards, the $200 + $20 Roll the Dice 8-Max Re-entry tournament attracted a total of 57 entries, allowing the $8,000 guaranteed prize pool to grow to $11,058. This is always one of the most fun events as the player on the button gets to "roll the dice" to determine which variant of the game will be played. Each number on the die corresponds to one of six different choices. The six available games are: NLHE, PLO, 5-Card PLO, NL Pineapple, NL Crazy Pineapple and "player's choice" (the player gets to chose which one of the five variants that they want to play). Fans of Omaha love this event as it allows for both four and five card action.
Nick "NTG" Nickoletopoulos took the early lead and stayed on the leaderboard for most of the night. By the time the second break arrived, Darrel Peters emerged as the new chip leader and from then on kept sending players to the rail, including many final tableists.
When play finally went heads-up between Peters and Goran Brestovac, Peters had almost a three-to-one chip, but Brestovac kept fighting away and started to win some pots. The final hand was a 5-card Omaha hand when Peters flopped a set of threes against Brestovac's pocket kings and double gutshot.
The turn and river failed to produce one of the ten outs needed to sway the result, and Peters was crowned champion – full hand pictured below. Congratulations!
Event #8 Champion: Darrel Peters, $3,158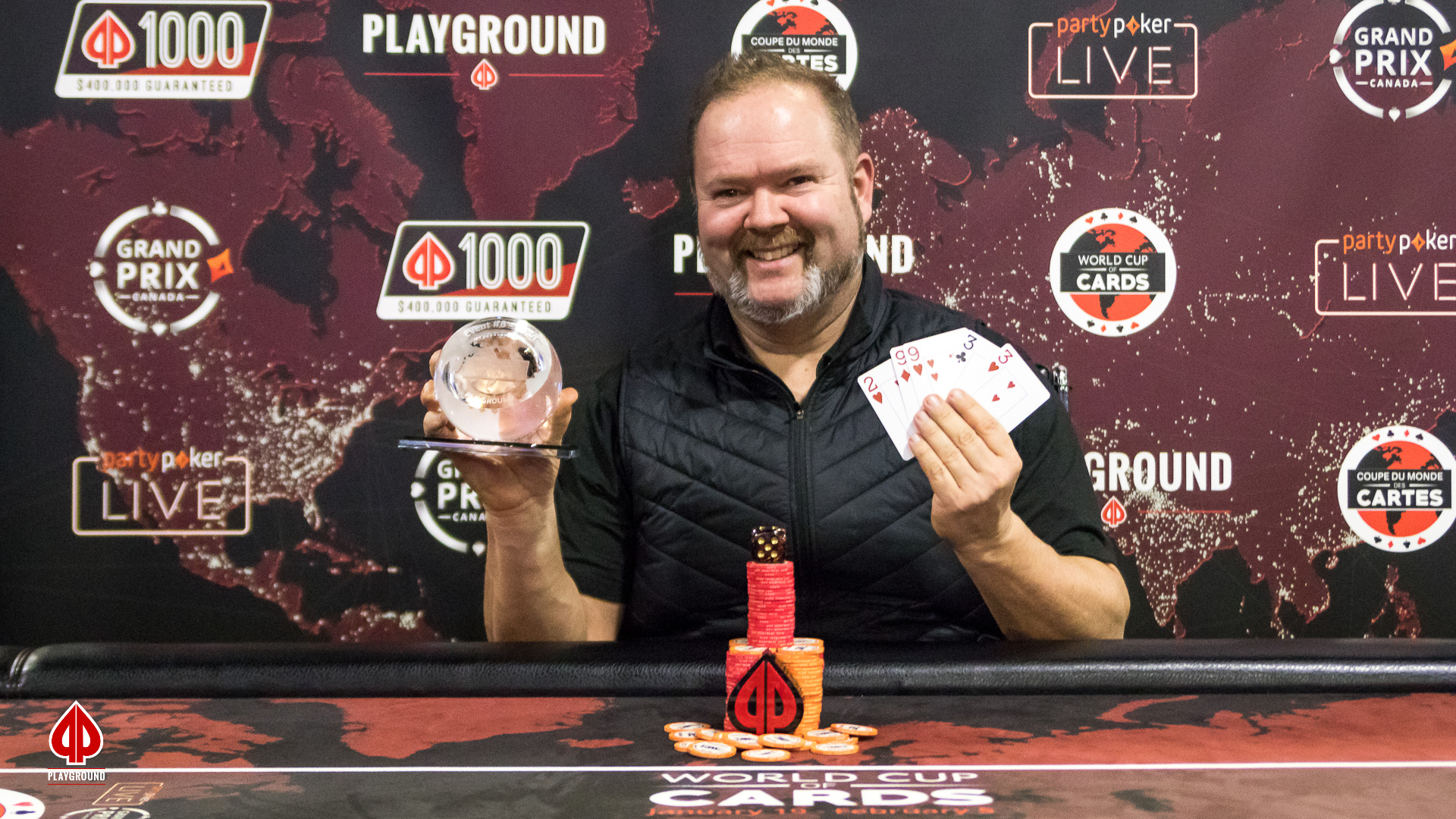 Last hand of play: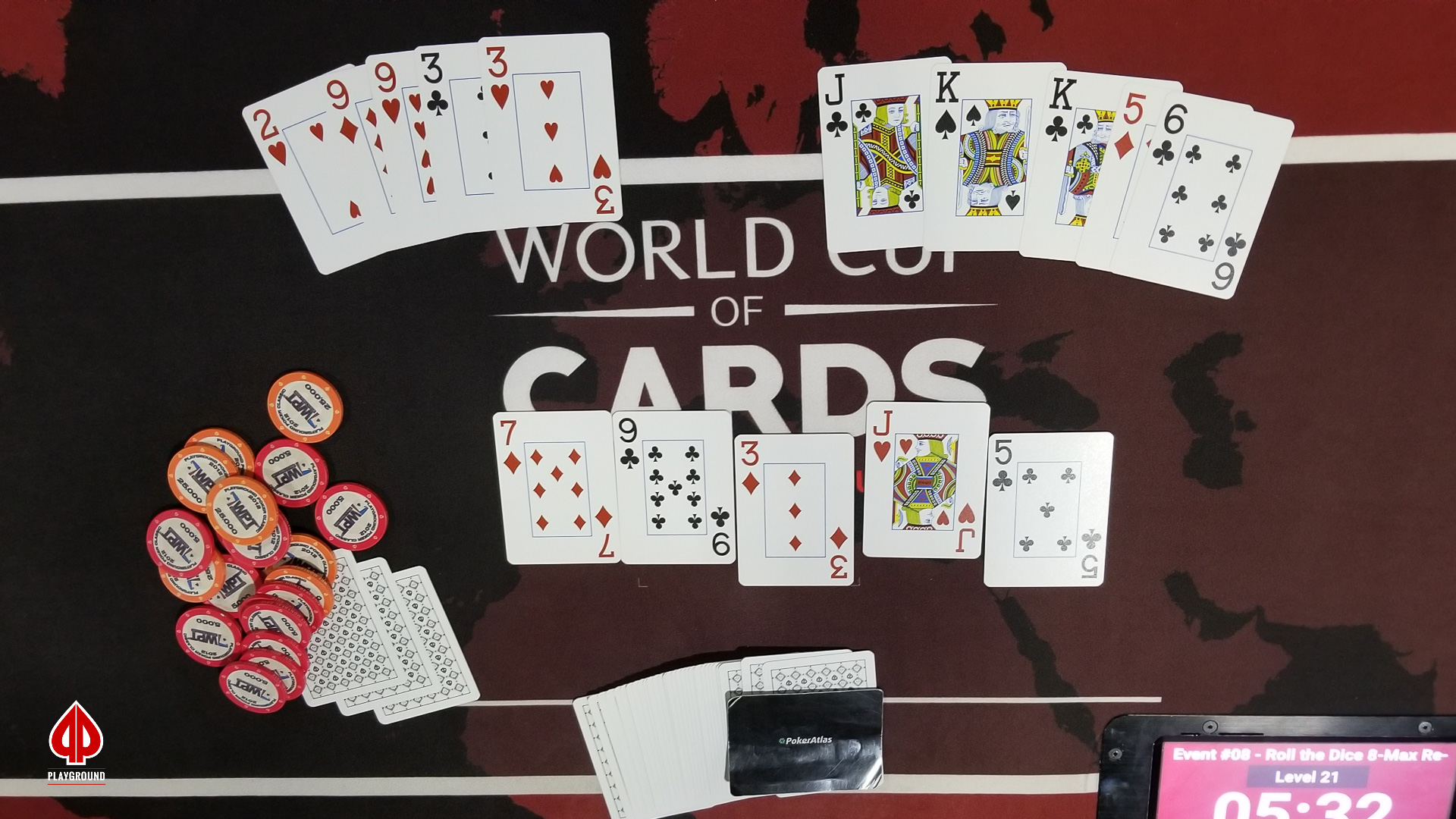 Second place: Goran Brestovac, $2,340