Event #19 of the 2020 World Cup of Cards was the $300 +$30 PL Omaha 3 Lives Re-entry tournament that featured a $10,000 guaranteed prize pool. When the late registration period came to a close, there were a total of 65 entries, allowing the prize pool to swell to $18,915. All nine players on the final table would be in the money, with a min-cash in ninth paying out $570, and $4,905 in the top spot for the event champion.
The night was action packed as players had "three life chips", allowing them to choose whether or not they wanted to start the tournament with a full 30,000 chips stack, or, only use once life chip at a time, each with a value of 10,000 chips. By the time the first break came around, Ayana Massa had a substantial lead over the rest of the pack but later on she flopped trip sixes against John Huynh and lost her stack on the river when Huynh's trip sixes boated up.
John Huynh then kept winning pot after pot and by the second break, he was way out in front of the others, followed in second place by Philippe Beaudoin. Huynh stayed in the top spot and by the time that the final table came to be, he had a massive lead over the other eight players, with almost 40% of all of the chips in play. It appeared that it might be an easy win for him as play began.
Huynh lost ground on the final table and fell in fourth place, collecting $2,180 for his efforts. It was Nohad Teilani, Goran Brestovac and Philippe Beaudoin who were final three, but when Brestovac flopped the nuts, he lost on the river to Teilani and exited in third for $2,860. Heads-up play between Teilani and Beaudoin started with Teilani having a substantial chip lead. Beaudoin was a true fighter and he never gave up, refusing to just roll over and fade away. The heads-up battle was truly epic and it lasted quite some time and when Beaudoin flopped quads in two back-to-back hands, he took over the lead.
On the final hand of play, Beaudoin flopped the nut straight with




on a



flop and potted all in, finding a call by Teilani who was open-ended with




, but never improved with the

turn and

river, crowning a champion in Event #19, Philippe Beaudoin!
Event #19 Champion: Philippe Beaudoin, $4,905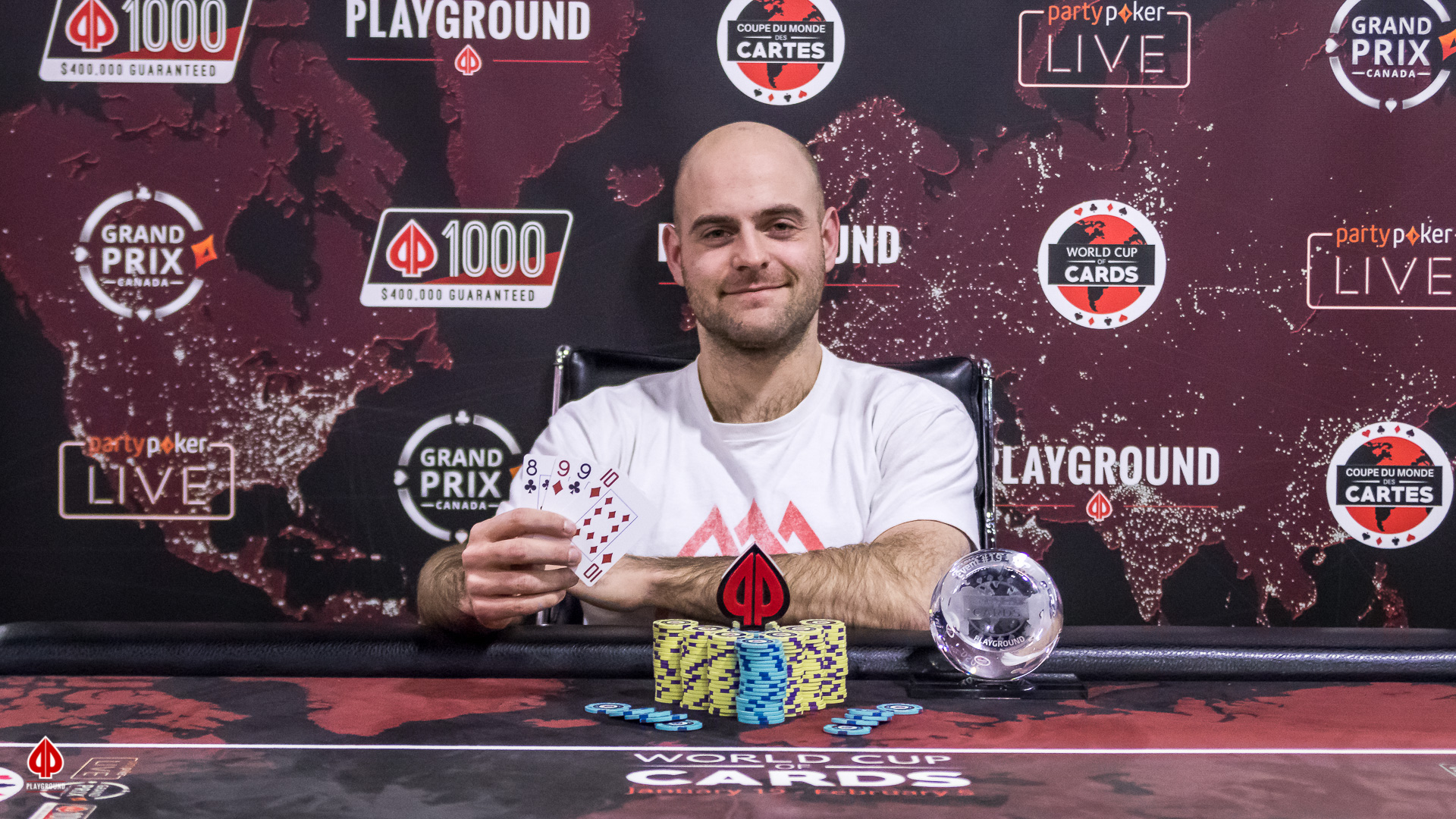 Second Place: Nohad Teilani, $3,750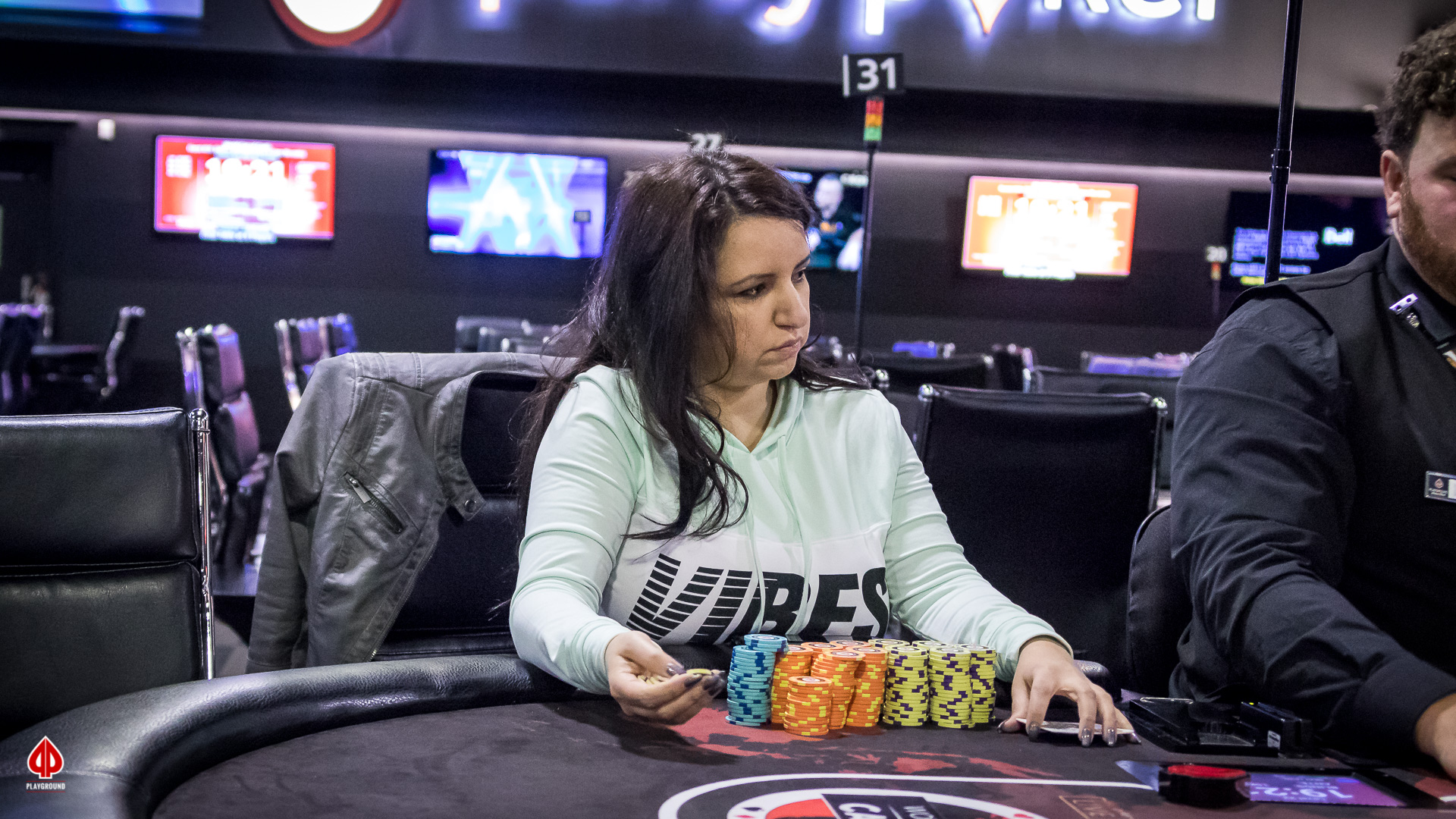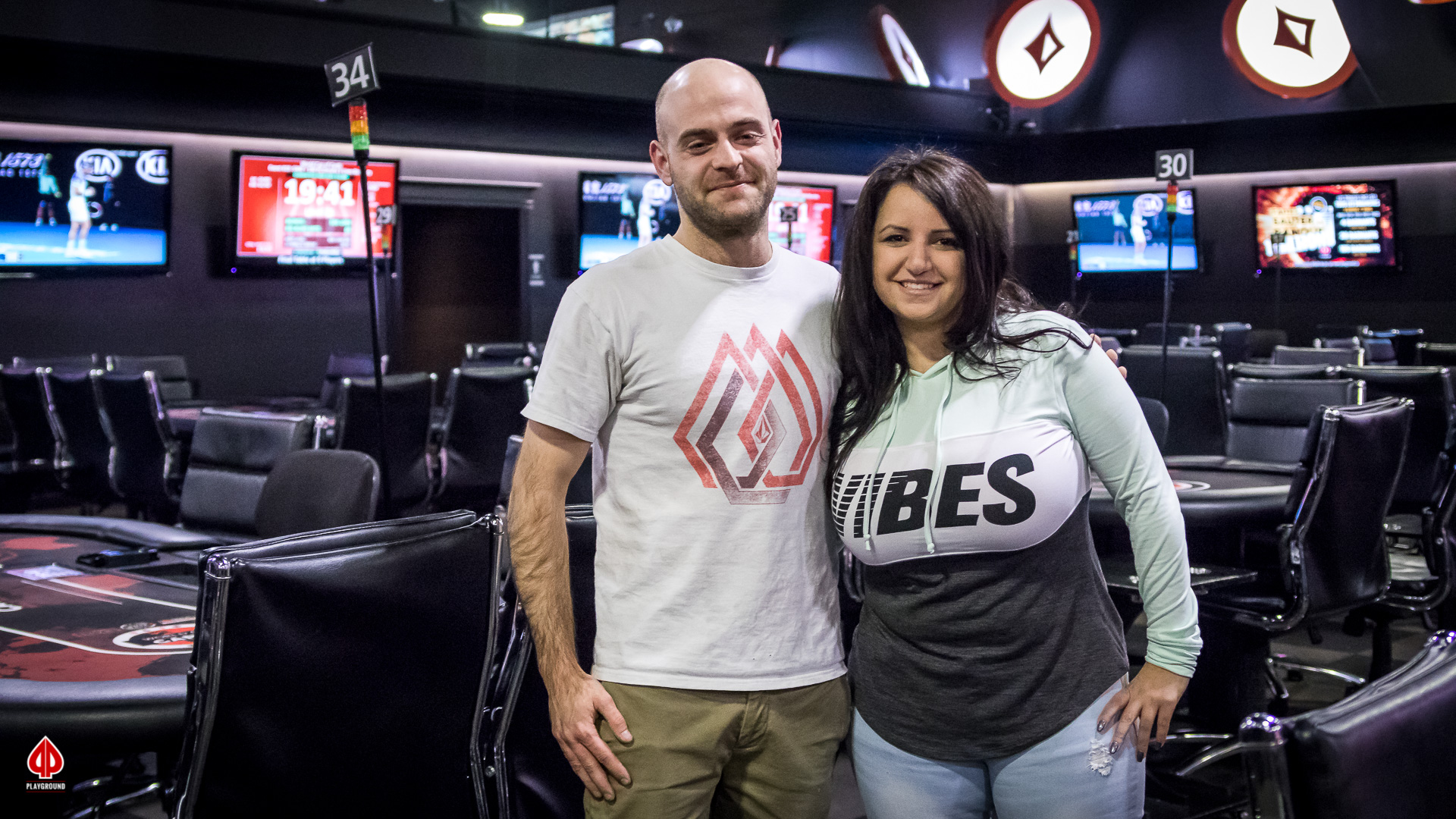 Last hand of play:
The Final Table: