The Playground 1000 was the marquee event of the World Cup of Cards 2020: biggest buy-in, biggest 1st prize ($89,750) and second biggest guarantee ($400,000). The event attracted a vast crowd that put in 464 entries, forming a total prize pool of $450,080.
After three Day 1s, 186 Day 2 qualifiers were assembled in the tournament hall to play another 12 levels during which the money bubble would be reached. At 59 players, one shy of the money, it seemed like Earth's rotation came to a halt, as the event played hand-for-hand for about two hours. When the bubble finally burst, the pace of eliminations sped up greatly and by the end of the day, only 25 players were still in contention for the title.
Marc-André Yelle, who rocked Day 2 like a champion, eventually let go of the driver's seat midway through Day 3, to the hands of Bill Kontaratos, who in turn hogged it until the ICM chop was agreed on. Yelle and Kontaratos, along with Noeung Troeung and Duff Charette, each secured between $43K and $60K and the foursome continued to rub shoulders for an extra $10,000 to the winner.
Yelle went out, then Bill after losing a 20M flip. Charette was now heads-up against Troeung who relentlessly chased him out of pots until Charette decided to go all-in with 9M out of the 46M in play, with


against Troeung's


. It seemed like it was the end. On the turn, Charette stood and was about to offer a handshake, but the dealer revealed the last card: the

! Both players had a good laugh, displaying great sportsmanship… it was far from over!
Troeung, however, went straight back to the grind, picking up pots and value betting with seemingly perfect timing. Charette was back down to about 7M when the last hand started. He raised the 500K big blind to 1.1M, instantly called Troeung's all-in bet with the goods, and watched as the run out was crowning Troeung. The full hand is pictured below.
Congratulations to our Champion!
The Playground 1000 Champion: Noeung Troeung – $63,450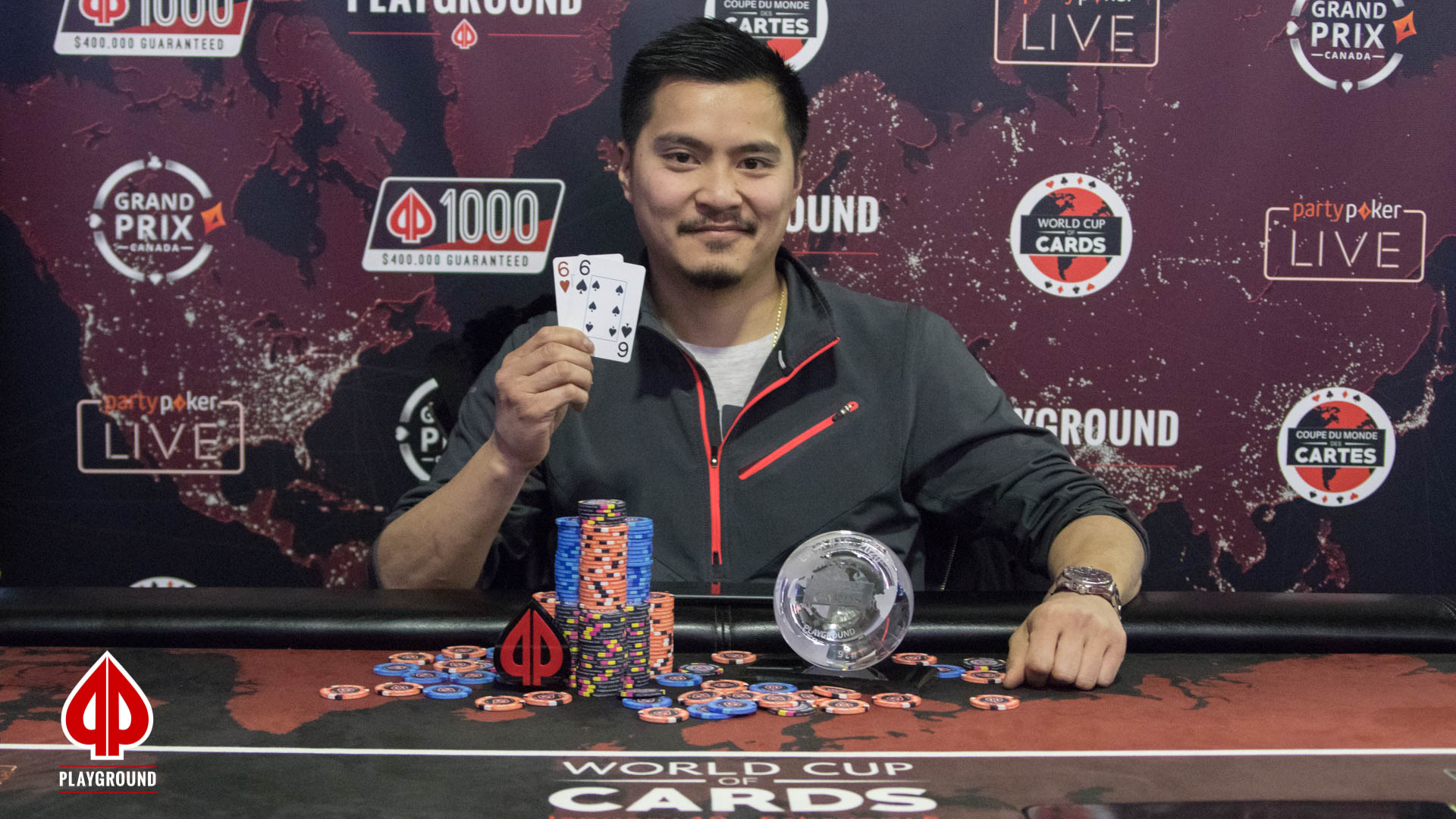 The Champion's entourage: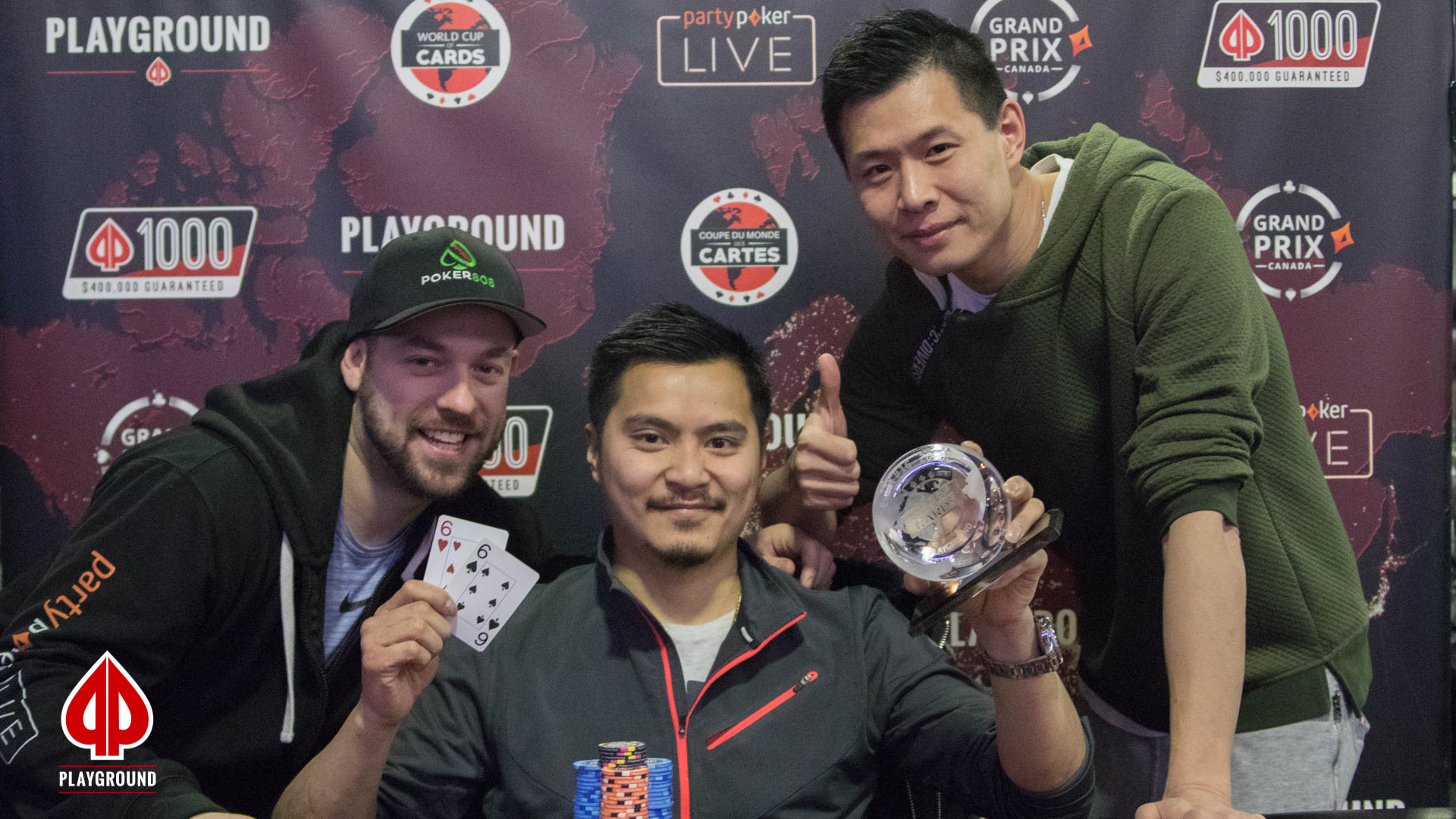 Runner-up: Duff Charette – $53,125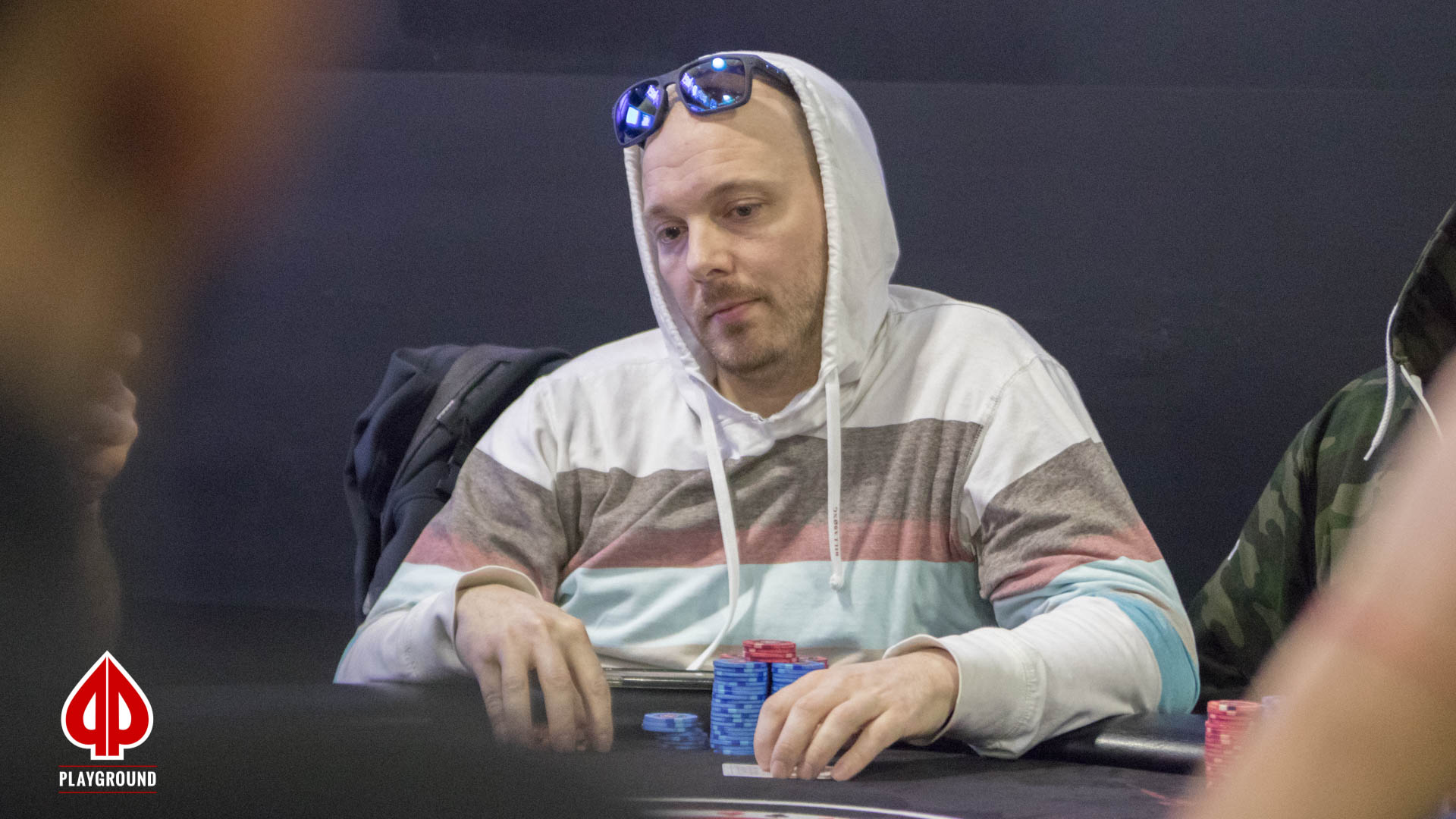 Final hand: