Event #17 of the 2020 World Cup of Cards was the $100 + $60 + $500 Big Bounty Re-entry tournament. This tournament was not for the faint at heart as it featured non-stop all in action right from the get go. There was a $30,000 guaranteed prize pool and when the late registration and re-entry period came to a close, there were a total of 137 entries which brought the prize pool to $79,734! This was made up of $11,234 in payouts to the top seven places, and another $68,500 in $500 bounties.
By the first break, local Tu Kham Tran had climbed to the top of the leaderboard and already had five bounty chips. As the night moved on, the lead changed and it was Dilo Hussein who now held the top spot, with more than four times the average stack. As a matter of interest, five of players on the first leaderboard of the night managed to keep growing their stacks and they made it to the final table.
At the next break, Hussein had increased his lead, and the four others who shared a spot on the leaderboard were still there with him. When the final table was formed, there were a few short stacks who ended up busting out out in rapid succession. Once the players were in the money, the pace slowed down a little as although the main focus of the tournament was to secure as many $500 bounty chips as possible, there was still another $3,800 up top for the eventual champion.
Dilo Hussein maintained a strong lead until he lost two key hands and he ultimately fell in fifth place. Once play became four-handed, the players reached an ICM deal as follows:
| First Name | Last Name | Stack | ICM Payouts: |
| --- | --- | --- | --- |
| Francois | Roy | 378,000 | $1,775 |
| Michele | Pengue | 996,000 | $2,325 |
| Sebastien | Vezina | 1,251,000 | $2,520 |
| Kyle | Turner | 800,000 | $2,140 |
With the top four payouts secured, play moved on until the tournament went heads-up between Michele Pengue and Sebastien Vezina. Both players really wanted to win the trophy and they fought a tough battle heads-up. After Pengue lost a little ground and Vezina had him covered, the final hand came to play when Pengue moved all in with


and was called by Vezina with


. Pengue would need some help but the



did not provide any assistance to him. The

turn made top pair for Vezina and the

river secured the win, and event #17 of the World Cup of Cards crowned a champion, Sebastien Vezina.
Big Bounty Champion: Sebastien Vezina, $3,004 (plus bounties)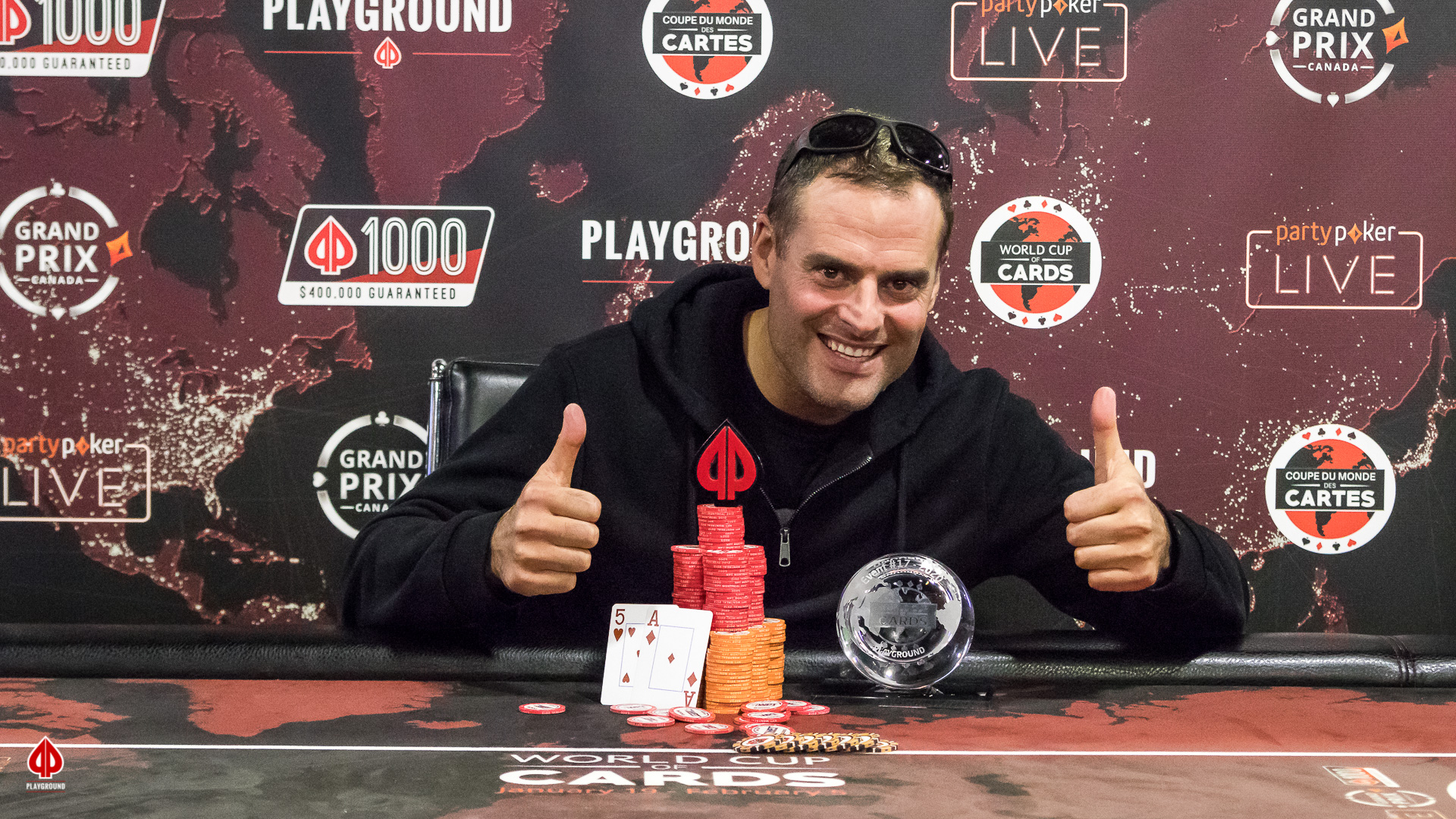 Second Place: Michele Pengue, $2,325 (plus bounties)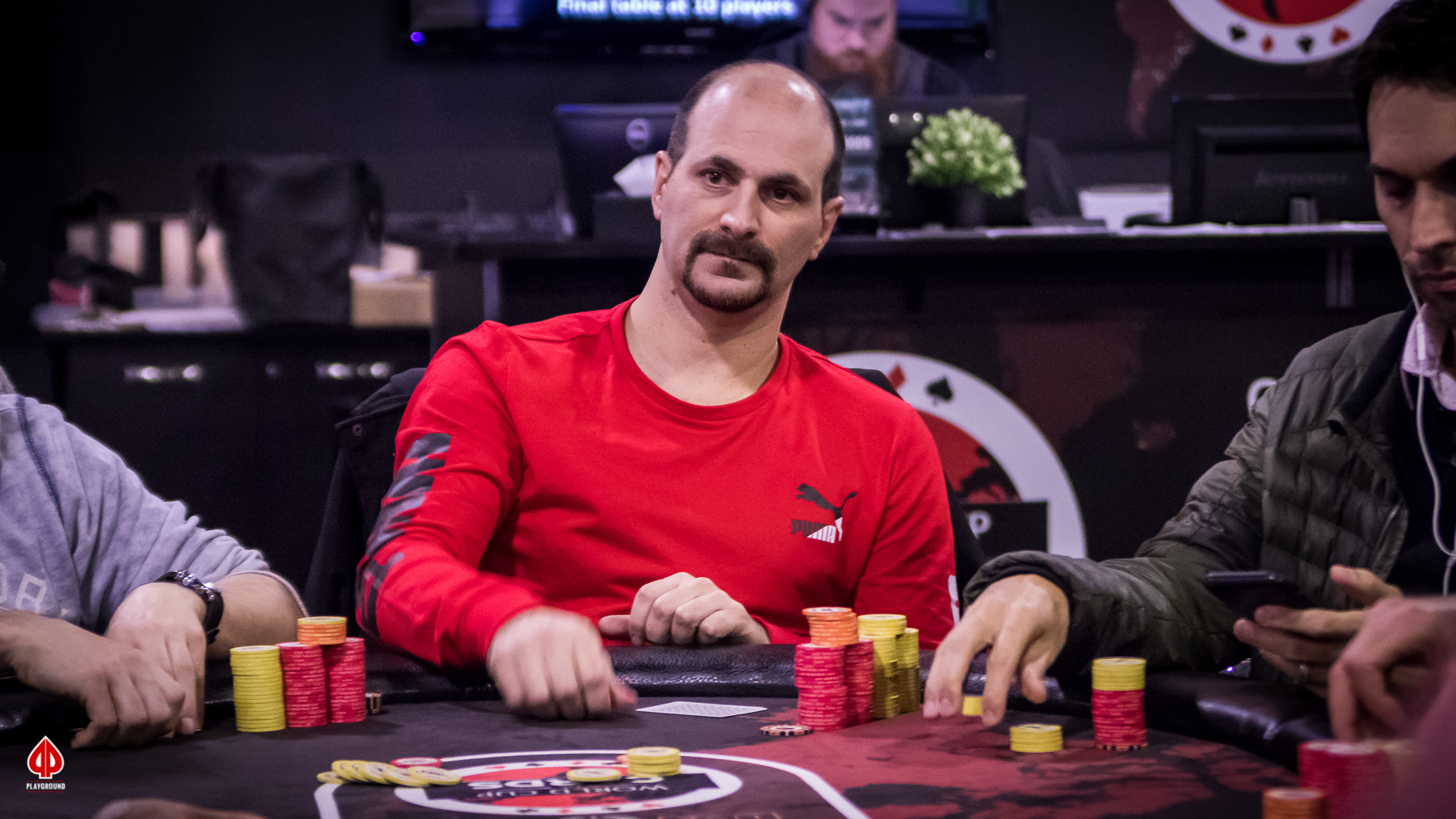 Last Hand of Play: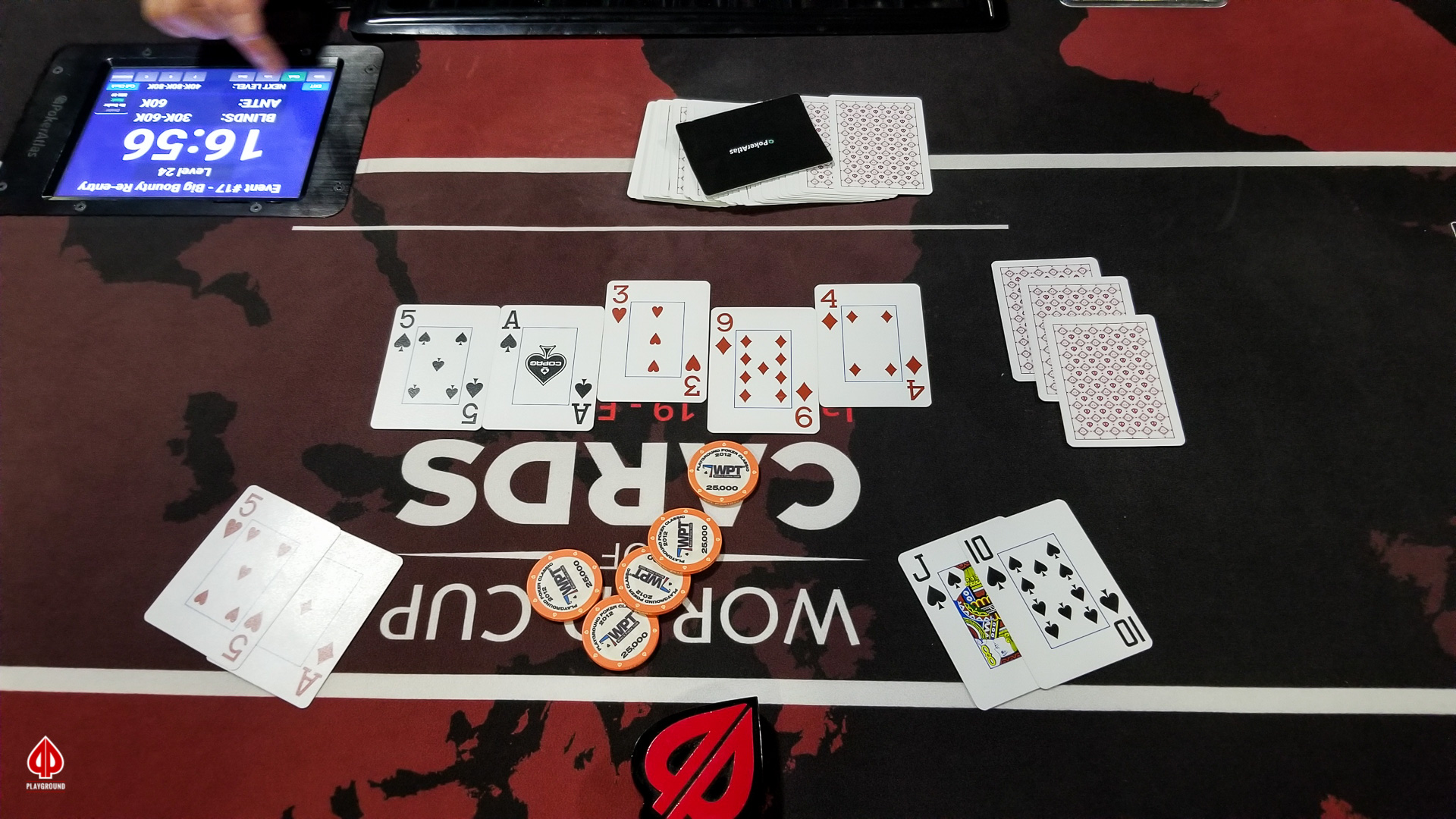 The Final Table: