With every new year, in all forms of competition, we reflect on the accomplishments of our highest achievers. In poker, to a large extent, this means attributing the Global Poker Index (GPI) Player of the Year (POY) awards. In 2018, American William Foxen finished first in front of Stephen Chidwick, David Peters, and high stakes darling Justin Bonomo, while our own Kristen Bicknell, was recognized as the Female Player of the Year… for the second year running!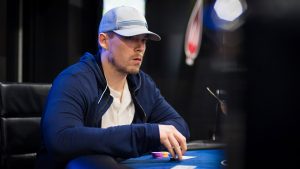 William had an amazing year. After earning $1.7M in 2017, thanks to a 7-figure score in December of that year, he stayed the course and amassed $6.6M in 2018, earning precious GPI points in all the right tournaments, to finish with over 4,000 points and the award!
Kristen, from St. Catharines, Ontario, has been in the spotlight for quite some time. She and William travel the world and play the most prestigious poker festivals, both of them doing well in high stakes and super high stakes events,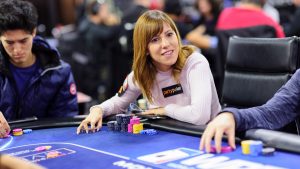 competing against the cream of the crop. Kristen ranked 27th overall in the 2018 GPI standings, and first in the female standings. Her 3,071.41 points made her the Female Player of the Year AND the Canadian Player of the Year, a hair in front of Mike Leah (#30 overall).
She visited Playground many times over the last few years. It took a while for her to finally score a final table here, but in 2018, she did that twice! First, she finished 4th in the $2,200 event at the WSOP-C Playground for $36,220 after a 17-hour Day-2 marathon (!), and two months later, she took 6th in the $10,300 event at the WPT Montreal for $48,000.
On top of being a great poker player, Kristen is a class act with an infectious smile, showing respect at the table on every occasion. Playground is proud to be a frequent destination on her roadmap, and we hope to see her on many more final tables here. To three years running!