After Peter Maltais had doubled up with his


hand, he was sitting on a 1M+ chip stack and he kept the pedal to the metal and shoved the next hand. Patrick made the call.
Peter had shoved


and was called by Patrick with


.  Once again, Patrick was way ahead.  The board came





, Peter hit his J and again Patrick lost with the best hand pre-flop, and Peter was now over 2mil in chips.
Then Peter raised it up on the next hand to 400K, Patrick shoved his stack, and Peter made the call.
Patrick:



Peter:


Board:





and all of the sudden, with a ton of run good, Peter now had almoast all of the chips in play.
On the last hand of play, Patrick shoved his remaining 300k dark and Peter snap called with


.  The board stayed clean, and, just like that, we crowned the champion in Event #5.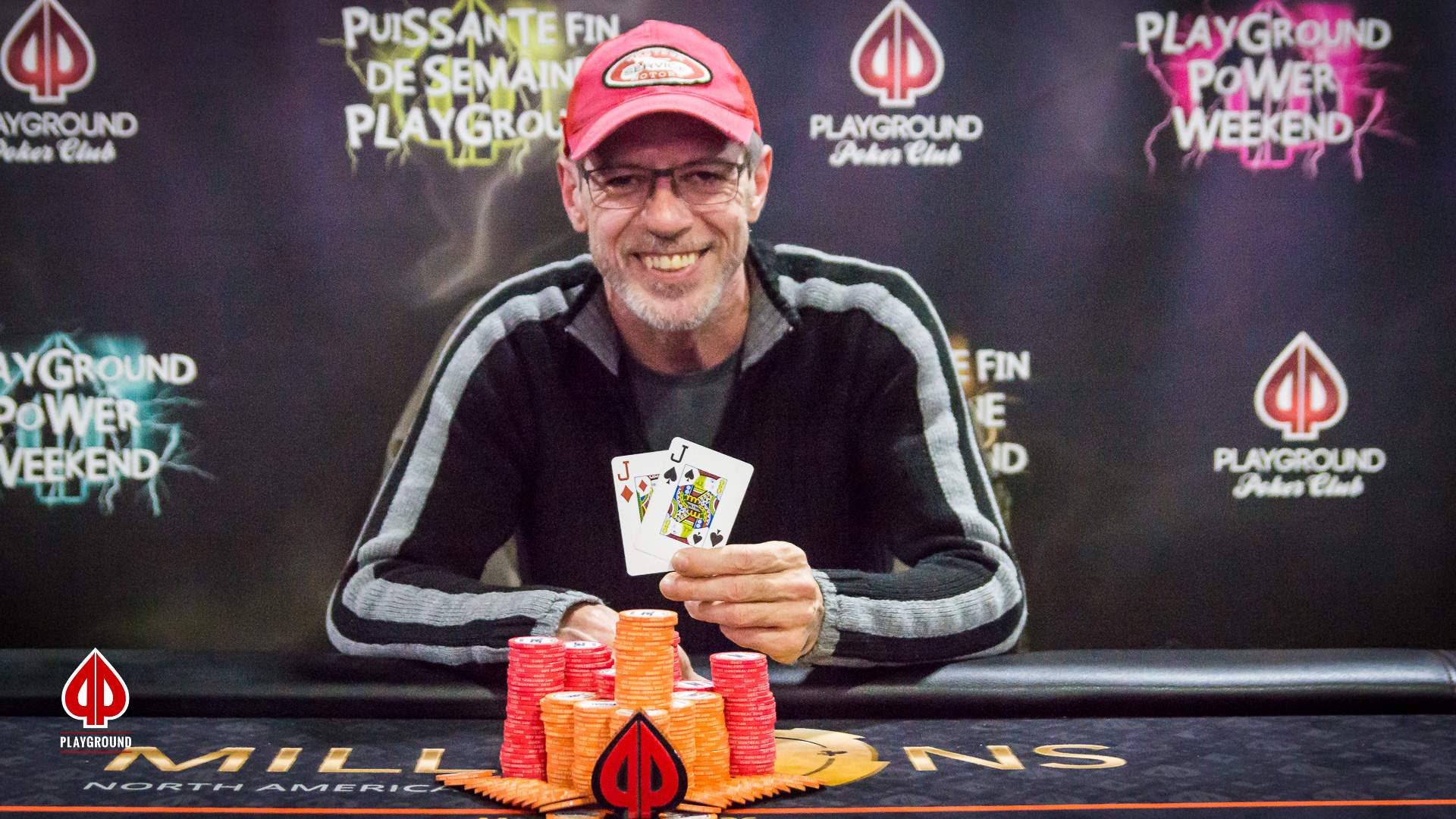 Event #5 Champion, Peter Maltais, $3,385