It all started at noon today and by the time the late registration period was over, there were a total of 78 players (including 17 re-entries), which allowed the prize pool to swell to a total of $7,326. 10 players were to be paid today.
As the 6-max is an aggressive and fun format, the lead shifted from one player to another throughout the course of the day. When the tournament had funneled down to 7 players, the final table was formed.
Being the last day of the March Power Weekend, many of the Playground dealers who were not scheduled to work joined the action as they rarely get a chance to play.
The regular clientele however played a tough game and gave the dealers some fierce competition, doing everything possible to secure a win.
Mission accomplished as heads-up play was between former dealer André Dupuis and Playground regular customer Benjamin Mathieu-Comtois. Both players fought hard, but in the end, the deck didn't cooperate with Dupuis and Benjamin kept chipping up.
On the last hand of play, André shoved with


and was called by Benjamin holding


.
The board ended up





. Benjamin hit 2 pairs and became the event champion!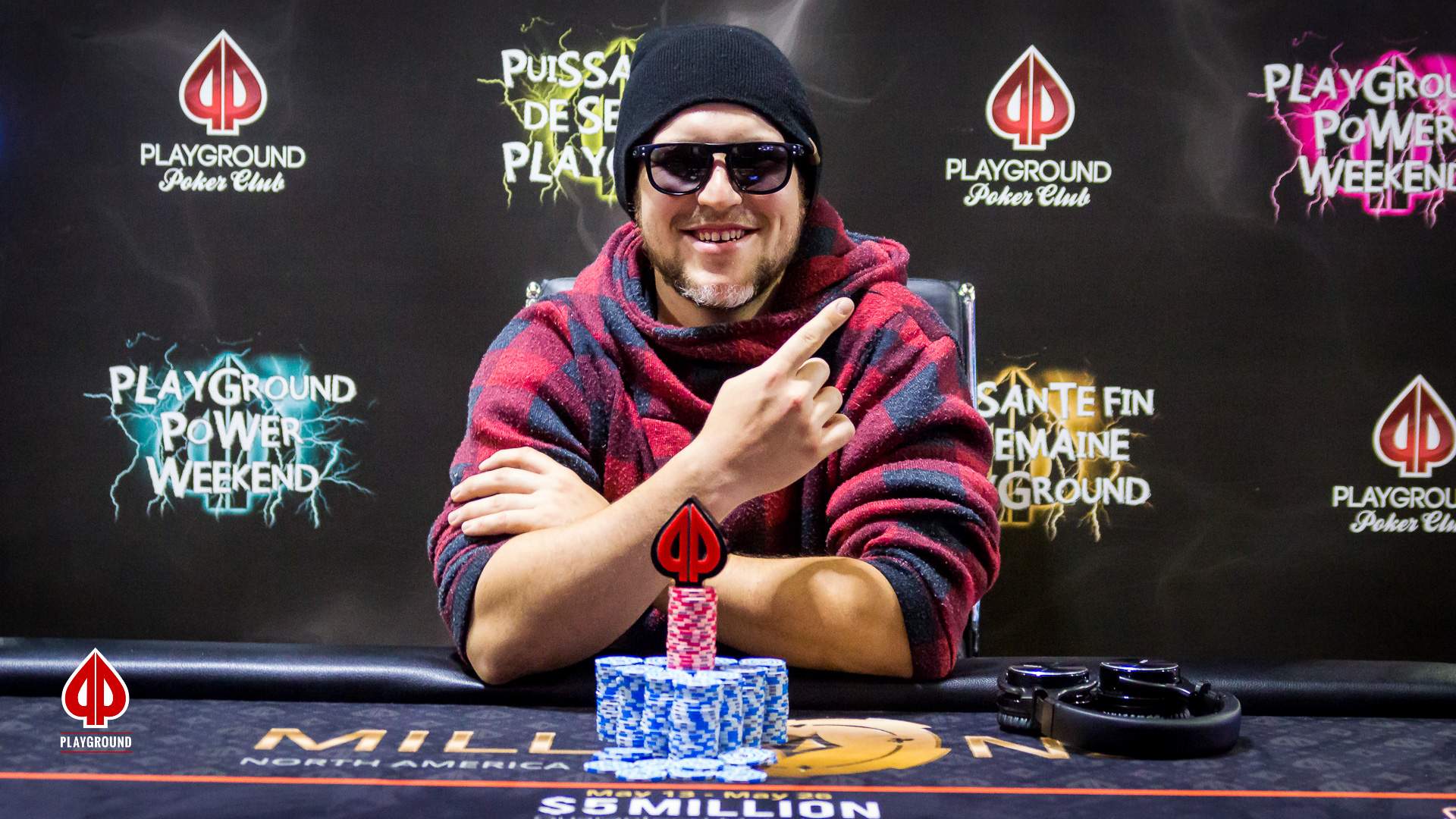 Event #7 Champion, Benjamin Mathieu-Comtois, $1,570 ($1,330 ICM chop + $240 1st place)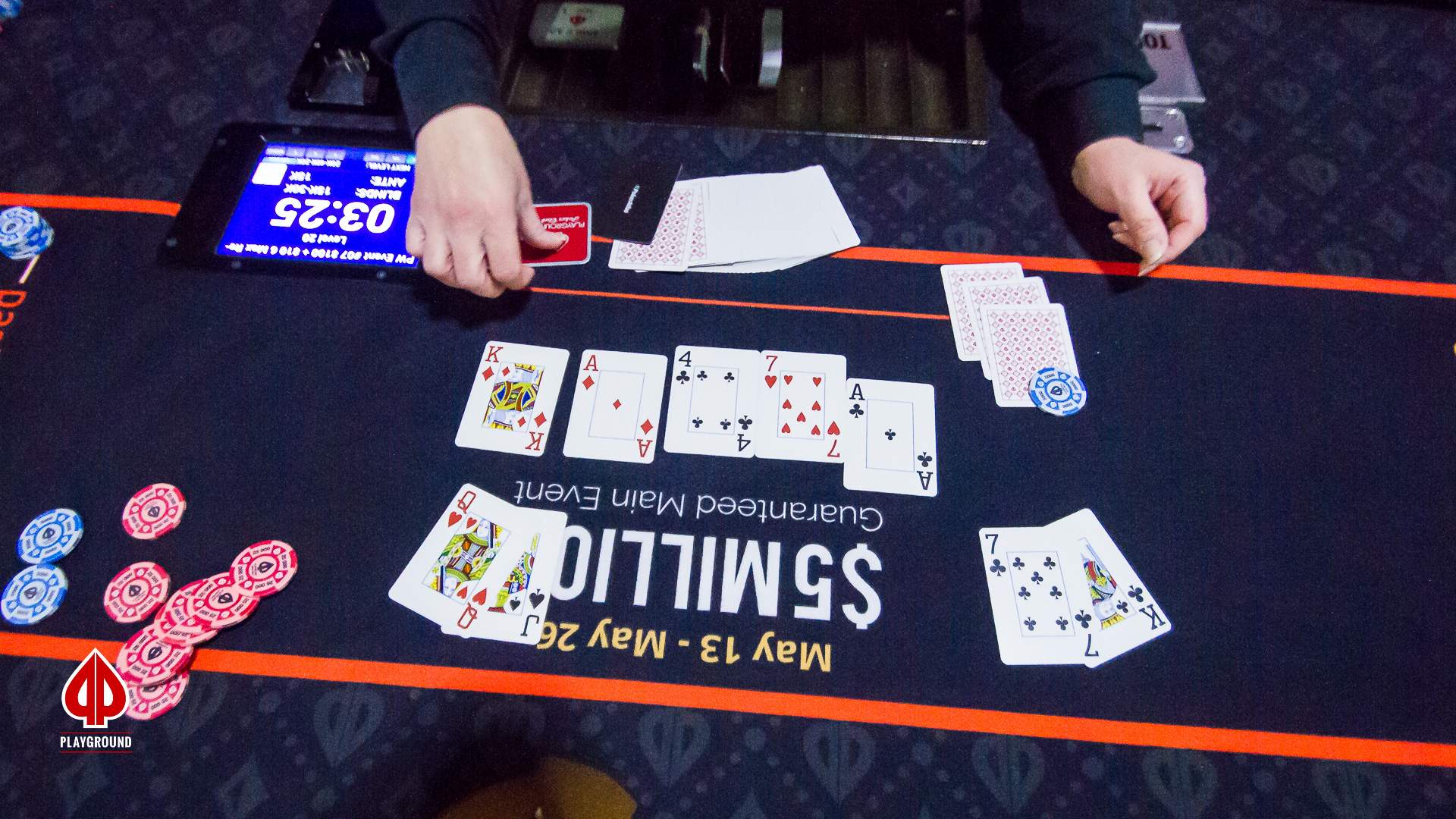 Last hand of play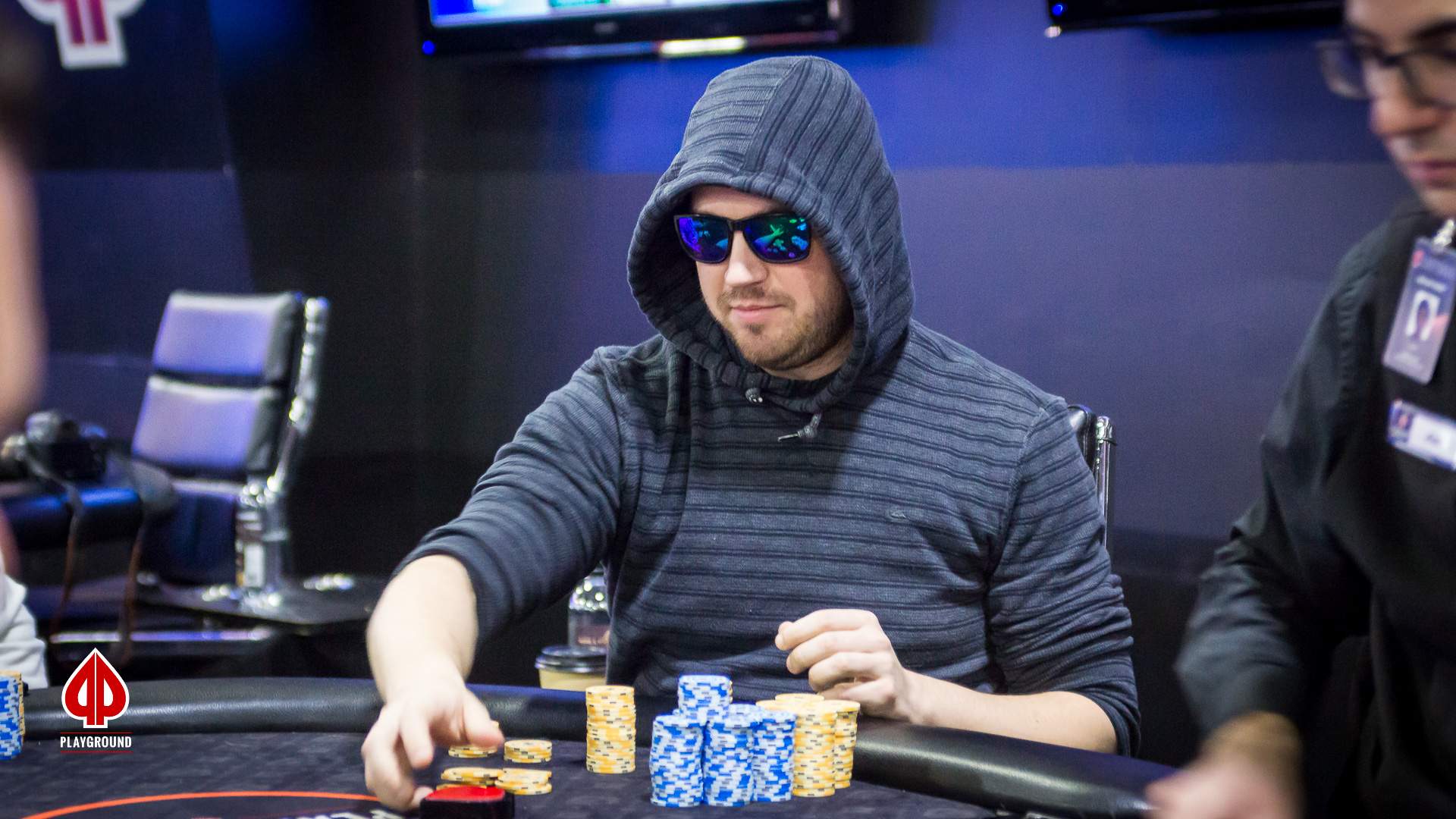 Event #7 2nd place: André Dupuis, $1,390 (from ICM chop)