We are happy to announce the introduction of a new roster of cash game promotions! Although everyone has come to know and love our Really Wicked Weekdays, they are making way for an exciting, more varied lineup that will award even bigger prizes and keep the chips flying from morning until night.
In order to help everyone get in on the big cash giveaways and exciting prizes, we have harmonized the cash game promotion schedule. Every daily promo will run during the same hours, four days a week. Starting Monday of next week, there will be a cash game promotion running every Monday, Tuesday, Wednesday and Thursday from 10am to 3pm and then again from 7pm to 3am. So whether you play in the morning, at night or all day long, you will have an easy time getting in on the giveaways!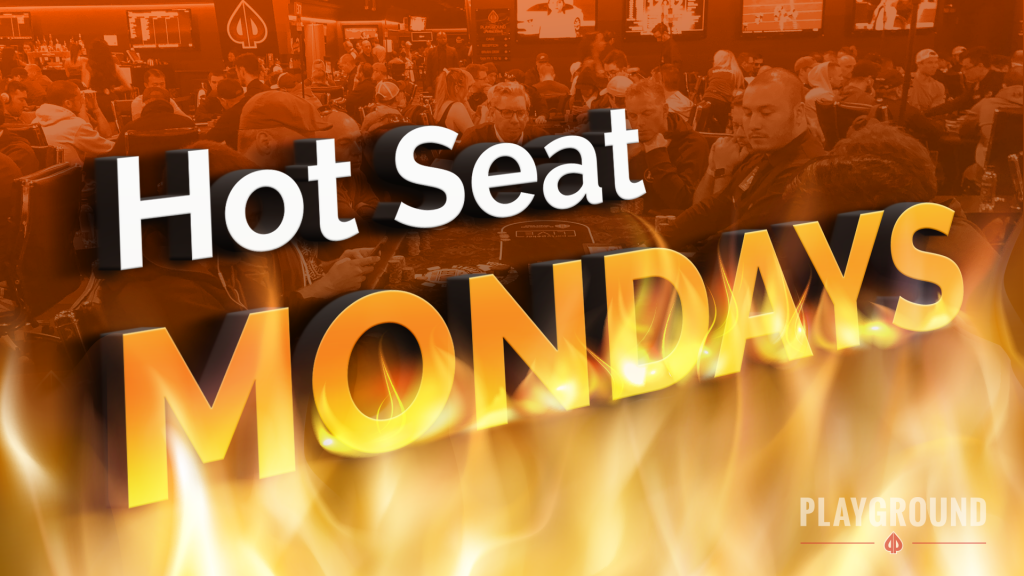 In replacement of Big Money Monday, we will be starting the week with Hot Seat Mondays, where everyone seated at a No Limit Hold'em table has a chance to be the lucky player chosen to draw a prize from our raffle drum. The raffle drum holds a variety of prizes, ranging from gift certificates for Playground products and services to big cash prizes. The morning session will be announced at 10:00AM and the first draw made at 10:30AM, while the evening session will be announced at 7:00PM and the first draw made at 7:30PM. Drawings will be held every 30 minutes throughout the promotion period. With a total of 26 draws, lots of players will get the chance to try to draw the $1,000 top prize!
Hot Seat Mondays is just the tip of the iceberg; there is a lot more in store! Tune in tomorrow to see what will replace Turned Up Tuesdays!