After a little more than eight hours of play, we have a winner in today's tournament, Event #3 in the 8-Year Anniversary series, a $100 + $10 + $25 Bounty tournament.
Congratulations to Benjamin Mathieu-Comptois on a tournament well played. After battling through a field of 121 entries (which included 30 re-entries), and collecting a whopping twelve $25 Bounties over the course of the day, Benjamin earned a prize of $2,126 plus those bounty chips. Well done!
Event #3 Champion: Benjamin Mathieu-Comptois, $2,126 (plus bounties)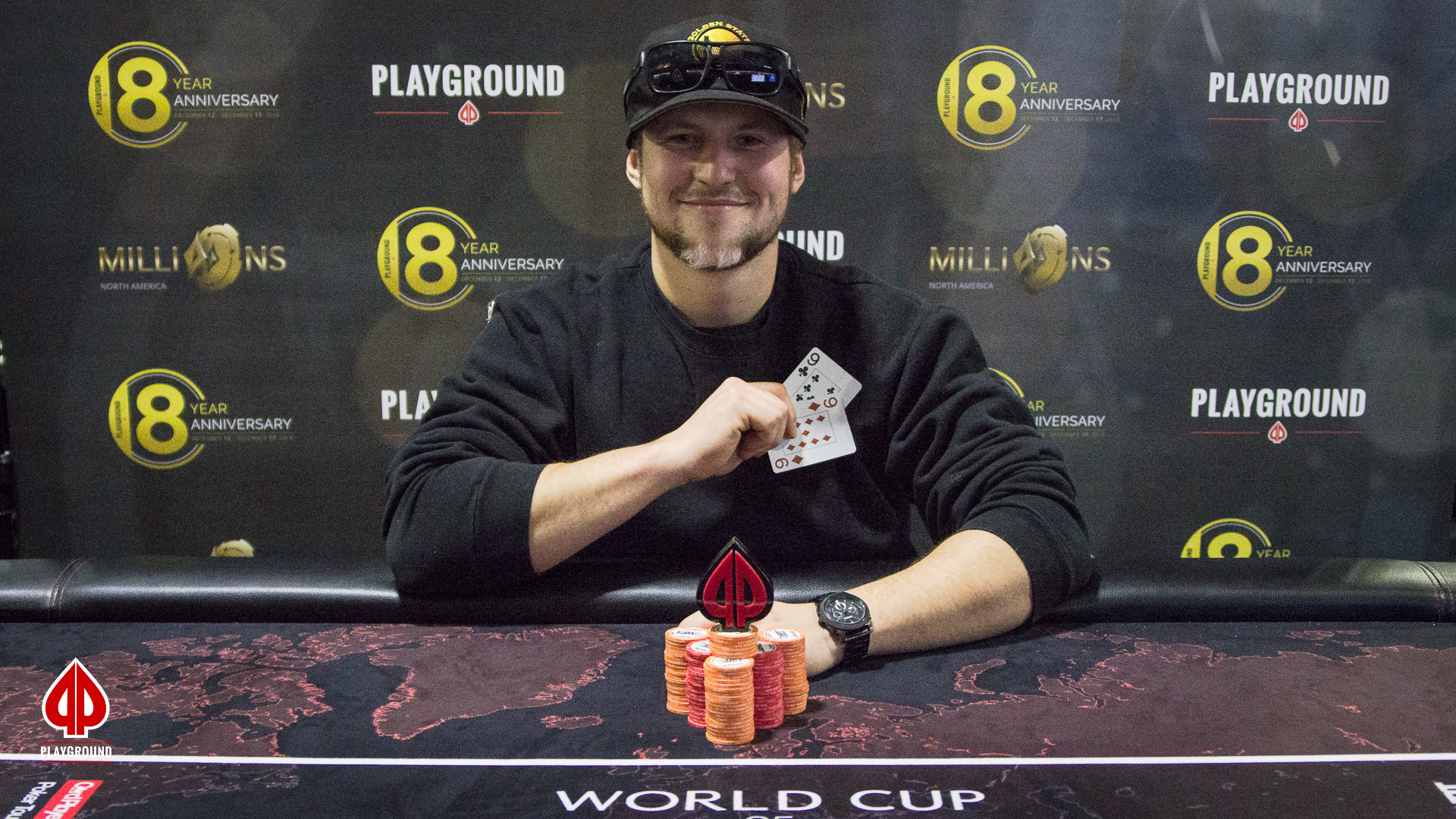 The winner, along with the other five remaining final table players at the time, agreed on an ICM Chop, meaning that the purse was divided according to the players' stack size at the time. They continued to play for bragging rights and a final prize of $241 after the deal was struck.