Heads up action lasted only for a short period, but all the team members got a chance to play.
The final hand came when short stack Alexandre Morel was holding


as he went all-in.
He immediately got a call from Patrice Ravary who tabled


The community cards reflected the luck Ravary/Demondehare had received throughout the final table:





with the turn giving them an eight-high straight. And that put a close to the memorable Tag Team Event here in the October Power Weekend Event #10. Congratulations to all the winners.
The champions: Patrice Ravary (left) and Martin Demondehare (right), $5,255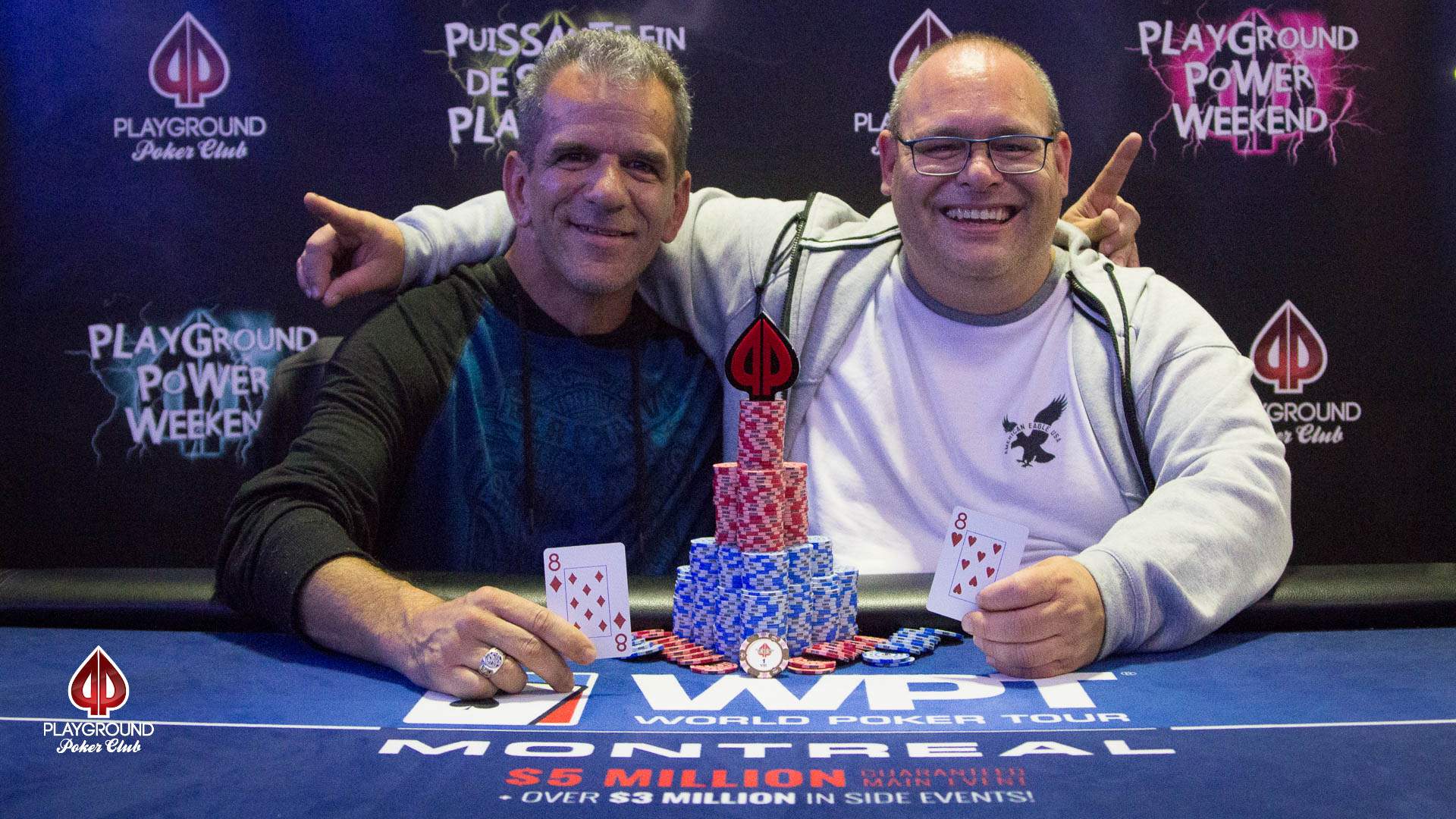 Alexandre Morel and Maxime Turcotte finish in 2nd place with $4,655