By now, everyone who has visited the Playground Complex has noticed the huge changes that are underway. Those changes extend online as well – today, we launched a new and improved Playground website.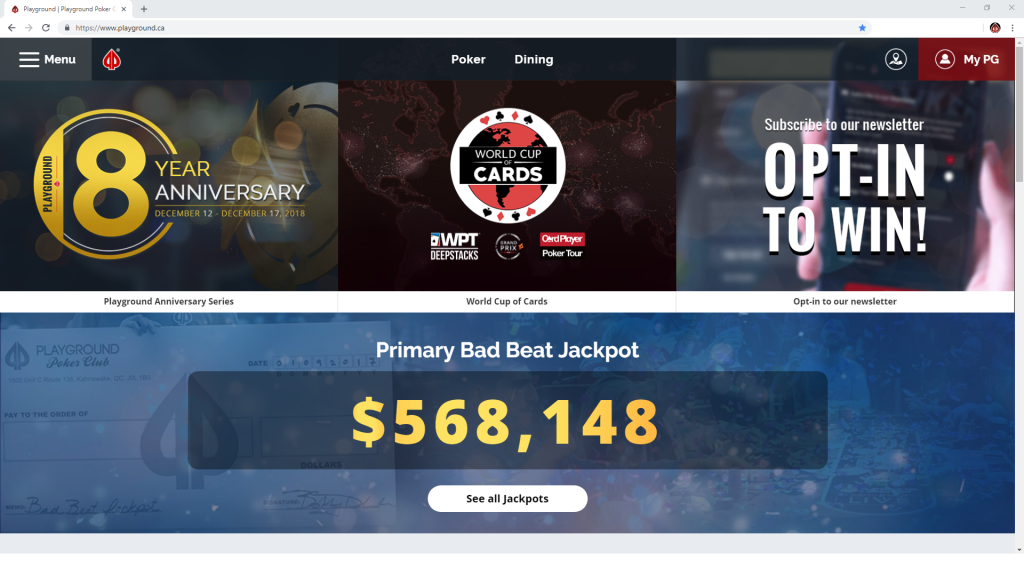 The biggest changes in the new site are under the hood – but there are a few things players will notice as well. The most significant changes are the expanded menus, available from the top corners of the site. On the left there's a new site menu, with an enhanced look and direct access to all parts of the website.
On the right is the My Playground menu, which is all about you. Here you'll be able to sign in to your account, register for a Player's Card (if you don't already have one), see your list of Shopping Cart items, and access a language switcher you can use to select the language you want to use when visiting the site.
Players will also notice an enhanced Bad Beat Jackpot display. As usual, the entire jackpot is shown on the front-page display – but click through to "See all Jackpots" for a surprise! Not only will you see the entire jackpot amount – but you can also see how much you would win if the Jackpot were hit right now!
Enjoy the new site!