The Primary BBJ was hit last Tuesday in the early hours of the morning, and on Friday, both the Jackpot Winner and Loser came to Playground to collect their winnings – plus a huge ceremonial cheque to go along with their winnings!
First up was Maxime Flibotte-Blanchard, who won $237,435 as the hand winner/Jackpot loser: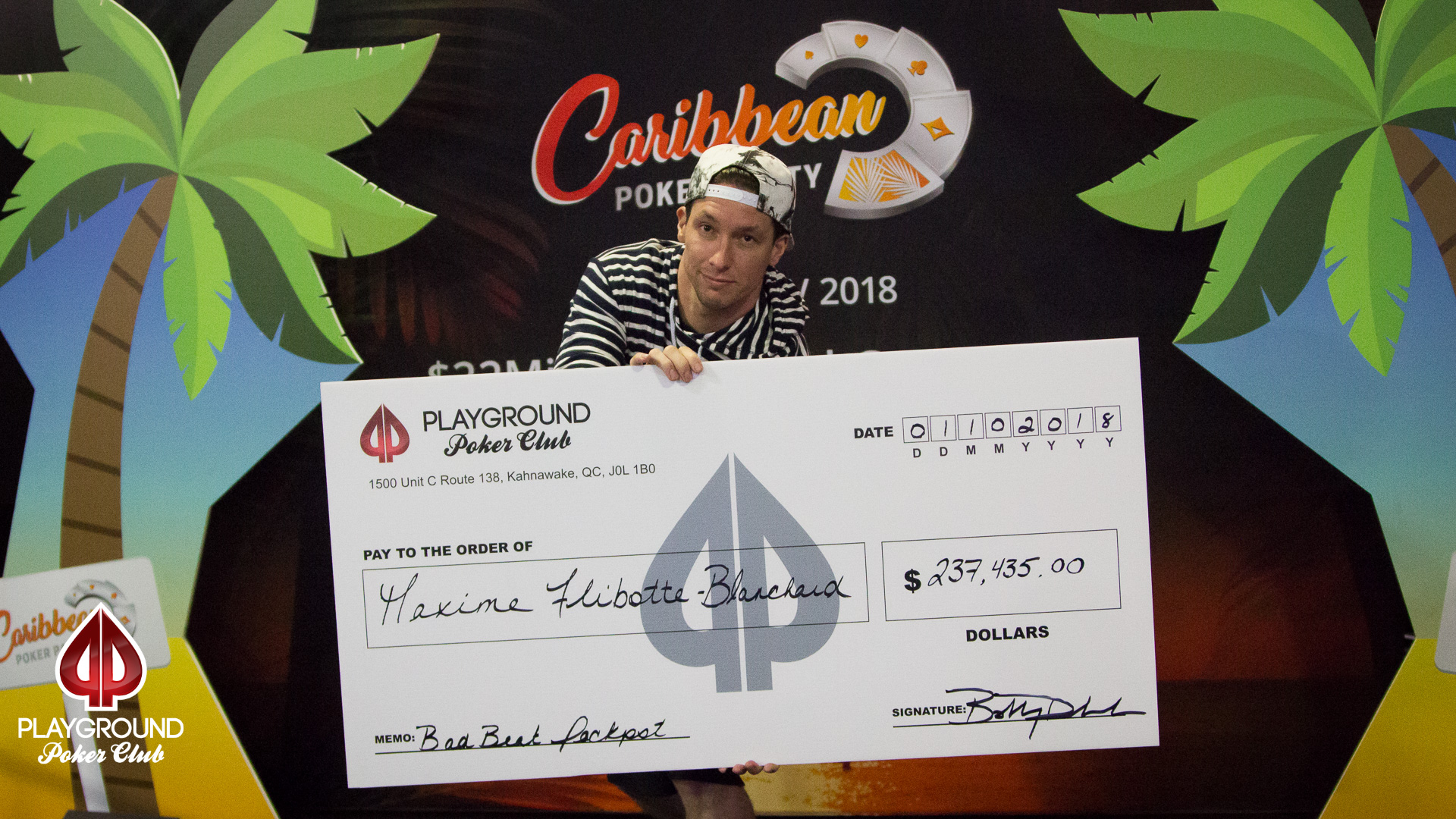 A little later in the day, Steve Daraiche came in to pick up his prize – a whopping $474,870!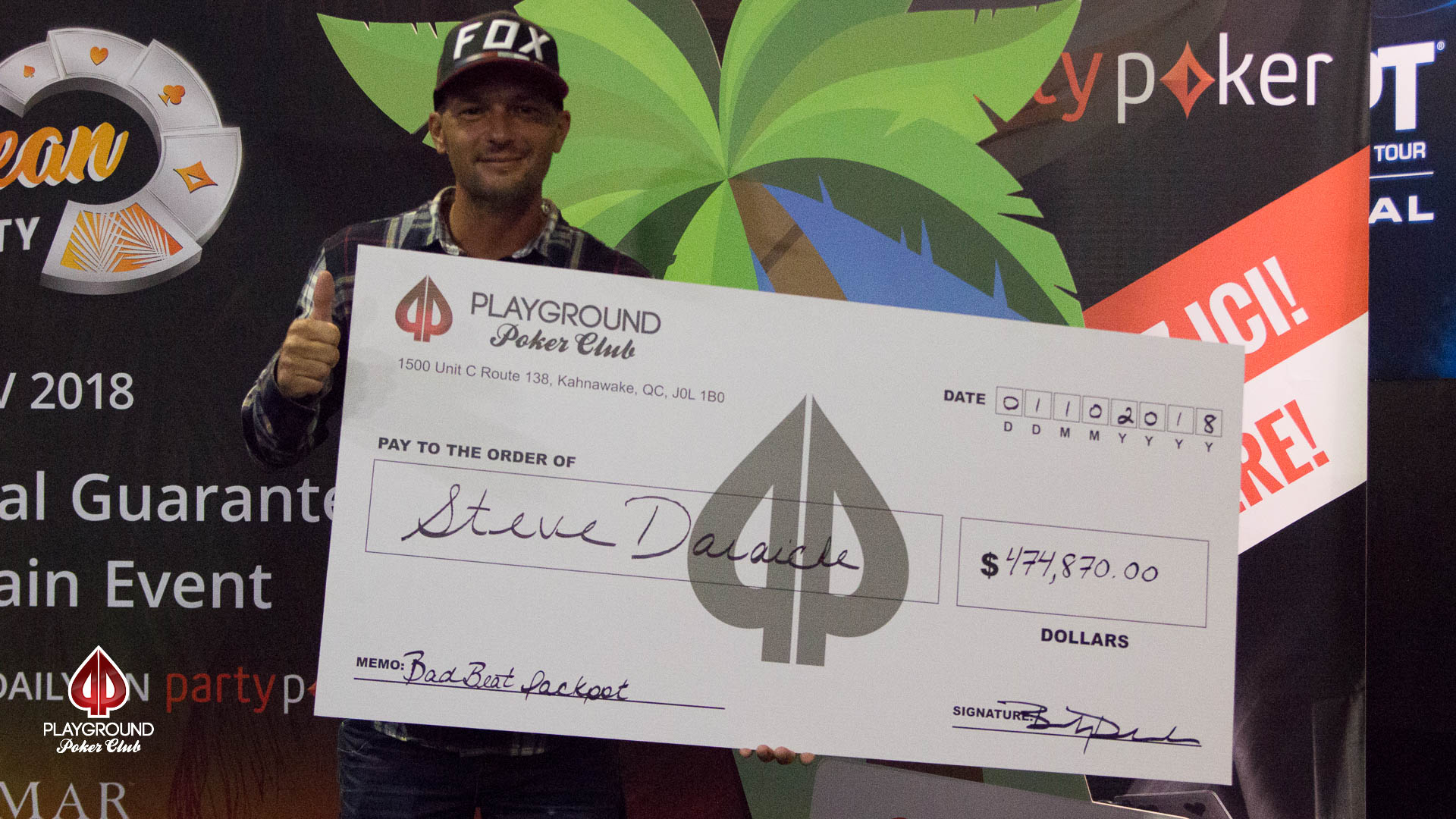 Congratulations to both of you!