The High Roller, Event #4 in the 2019 WPT Montreal, just came to close. The 3-day tournament, priced at $5,000 + $300, was the biggest buy-in event in this festival, and it transpired through the amazing skill level that we witnessed since Monday.
The crowd was a who's who of the poker scene, both local and international. The event's Day 3 was positioned just before the last Main Event starting flight which made it a great option for pros to face each other and get the juices going before the big dance.
Kristen Bicknell, Charles L.B., Marc-André Ladouceur, Jeffrey Cormier and Tony Dunst are just a few of the great players who made Day 3. Tony Dunst, after securing the biggest payout in a 3-way deal, left Louis Boutin and Alex Ding heads-up for the title. Stacks, however, were very uneven, favouring Ding.
Ding increased his lead by calling down a 3-barrel bluff with a flopped top pair that didn't look so great anymore on the river, an amazing call down. Boutin, however, came back with a double-up. Then he gained even more chips until they were almost event. At that point, a bumped pot had them escalate bets on the flop until they were all in:
Flop:



Boutin:



Ding:


Ding's hand was certainly not what Boutin wanted to see. The runout, however, came clean, and ding was left with just 450K out of the 4 million chips in play. After gaining a few chips, his fatal hand arrived. Boutin min-raised pre-flop, and Ding called. They both checked the flop, but Ding fired 120K on the turn, and Boutin put him all-in. Ding made the right call – a great call! – but the river spelled his elimination (hand pictured below). Great tournament by both!
High Roller Champion: Louis Boutin – $102,705 (ICM) + $35,000 for the win and the WPT trophy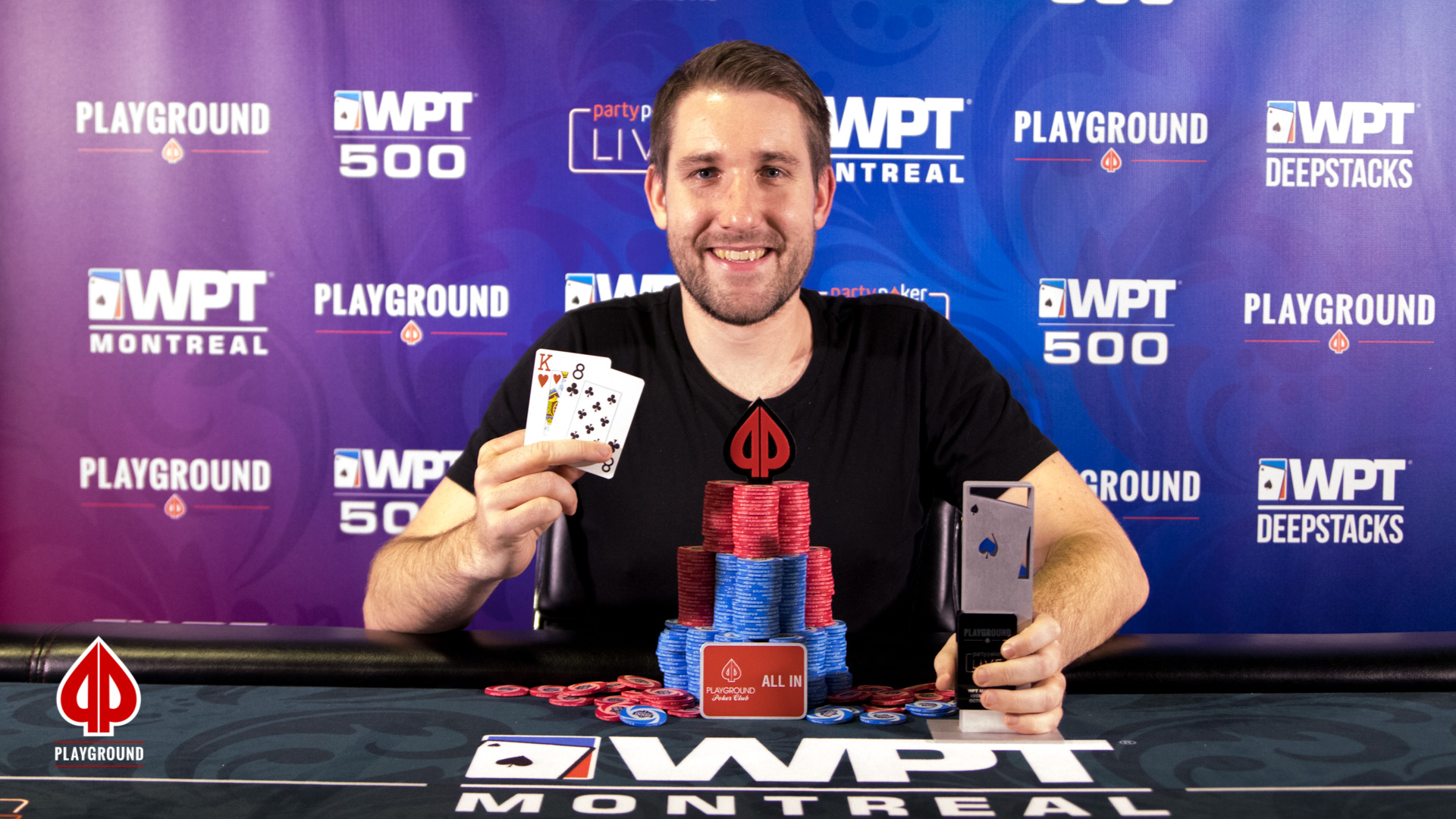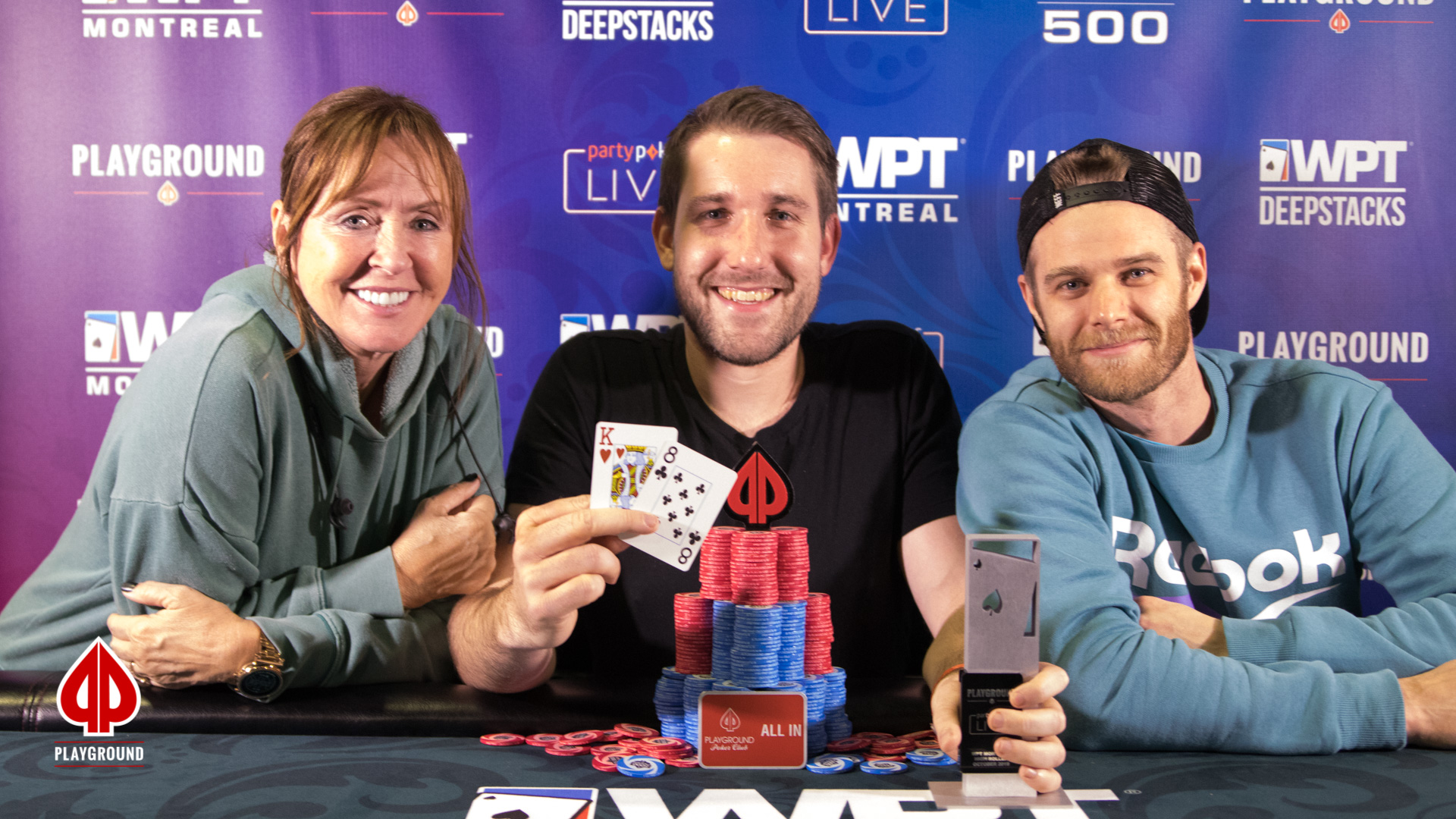 Runner-up: Alex Ding – $106,611 (ICM)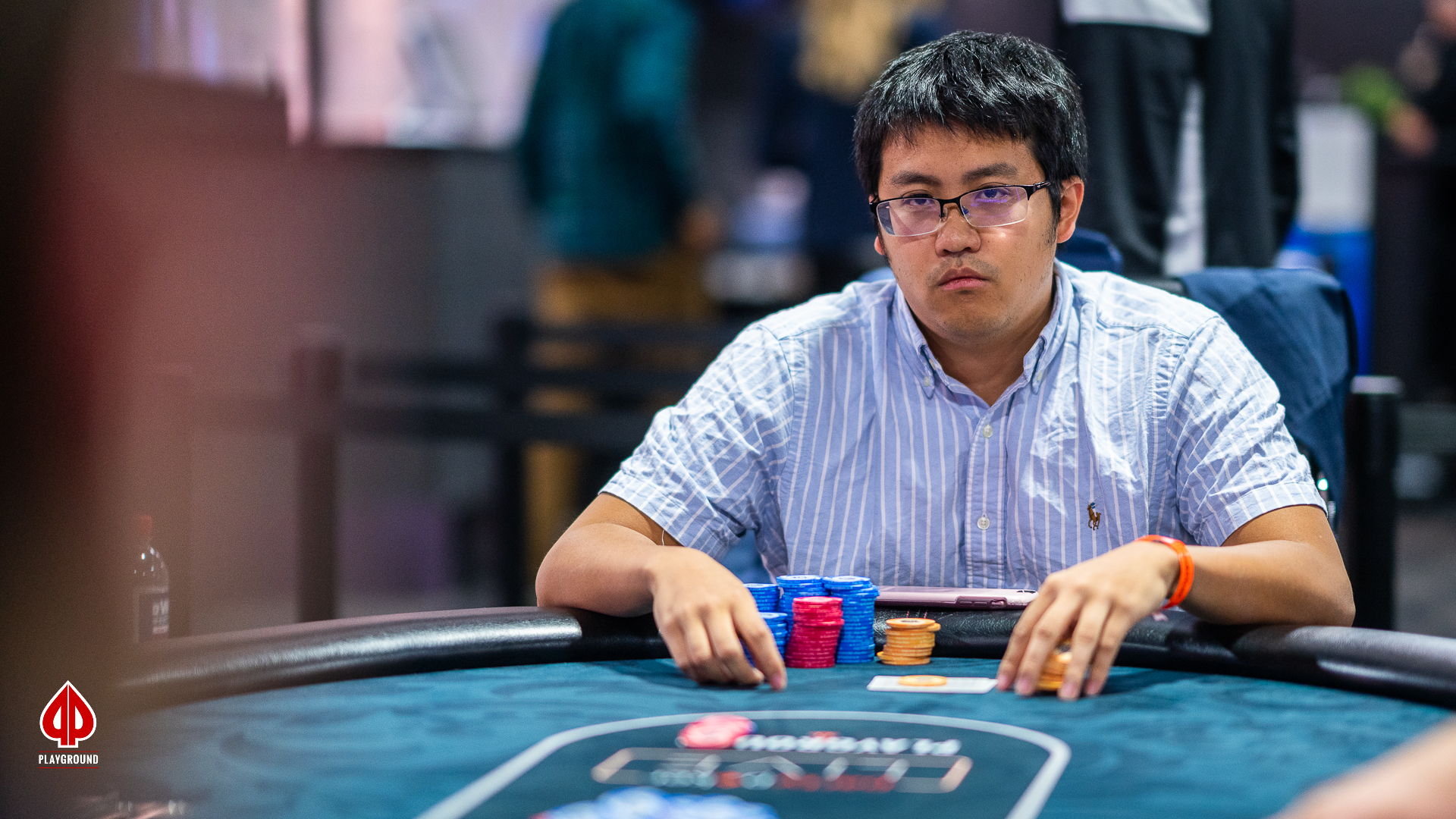 Last hand: