Event #7, the $100 + 10 Single Rebuy, attracted a total of 84 players plus an additional 24 rebuys to create a prize pool of $10,476, more than double the $5,000 guarantee that was in place tonight.
The action started off at high speed and continued that way until the tournament got close to the bubble. Once the bubble burst, the final table was formed in less than one level of play.
The final table saw a mix of very experienced players including Karim-Olivier Kamal, who plays some of the larger tournaments across the globe, as well as Nick "Shooter McGavin" Soller, who shipped Event # 5, the $100 + $10 Freeze, last night after placing 20th in the Playground 200 earlier. Soller had an early exit, and Kamal ended up going deep but ultimately fell in fourth place, leaving Andreas K, Kristofer Coulombe and Roberto Parent as the last players standing.
An ICM deal was made during three-handed play, and Andreas K. was the next to go. When it was heads-up between Kristofer Coulombe and Roberto Parent, play lasted for a full level until the final hand of play came to be. On a



flop, all the chips went in, with Parent holding


against Coulombe's


. It was bottom pair for Coulombe agaisnt Parent's combo draw. The turn was the

, which didn't help Parent, and the

river was a blank as well. Coulombe's pair of twos stood and, just like that, the $100 + $10 Single Rebuy crowned a champion, Kristofer Coulombe. Congratulations!
Single Rebuy Champion: Kristofer Coulombe, $2,355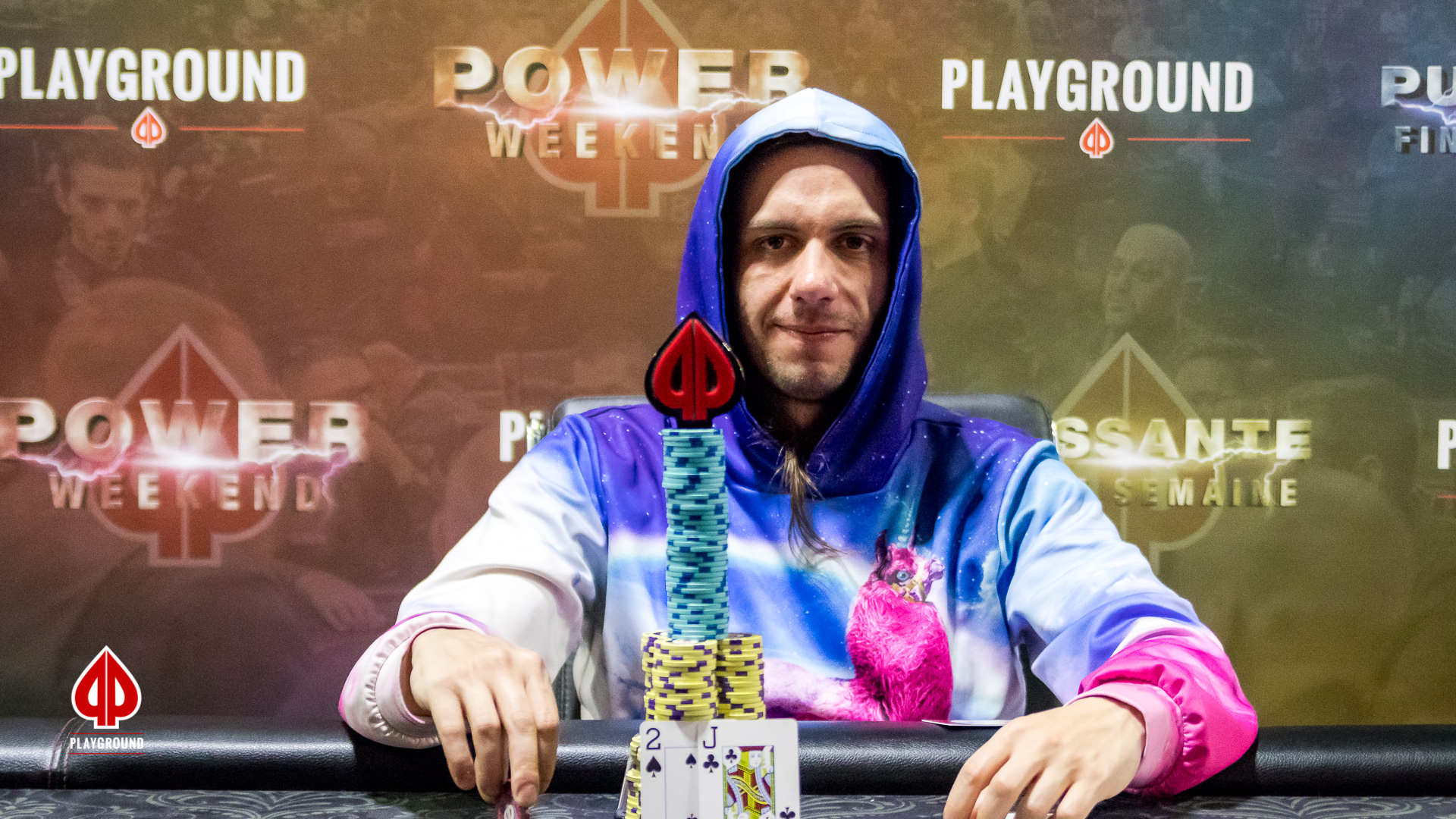 Last hand of play: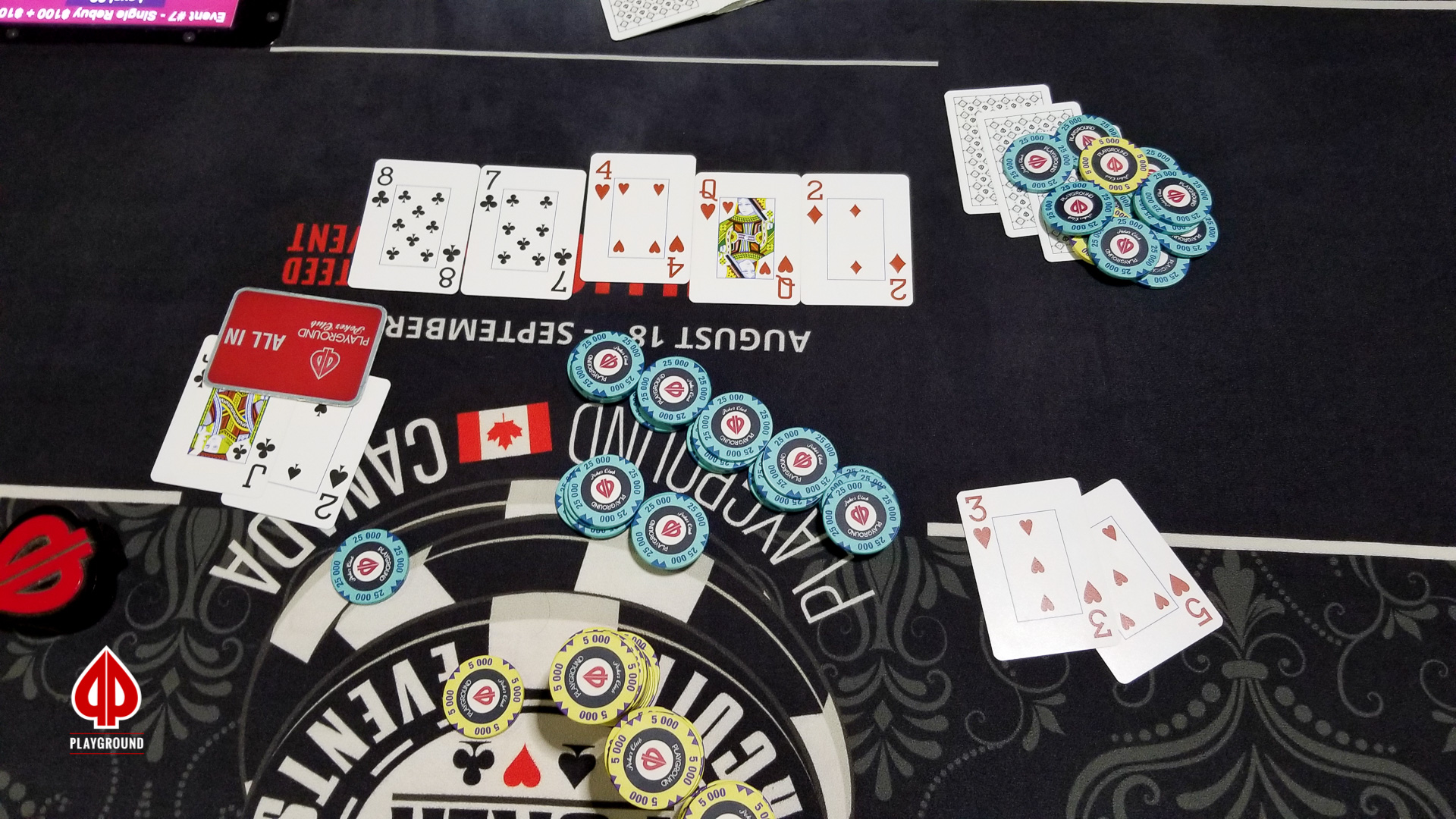 Second place: Roberto Parent, $1,775