It didn't take long! After less than 30 minutes of heads-up play, Ginette Langlais became the September 2019 Power Weekend's Women's Event champion! Congratulations to her and her excellent runner-up Louise Brouillette.
Both played a fantastic final table, but it was really Ginette's game from start to finish, having gobbled up the chip stacks of a few of the women at the final table early on and never looking back. Ginette's first place finish earned her $1,642. Congratulations!
$100 + $10 Women's Event Champion: Ginette Langlais – $1,642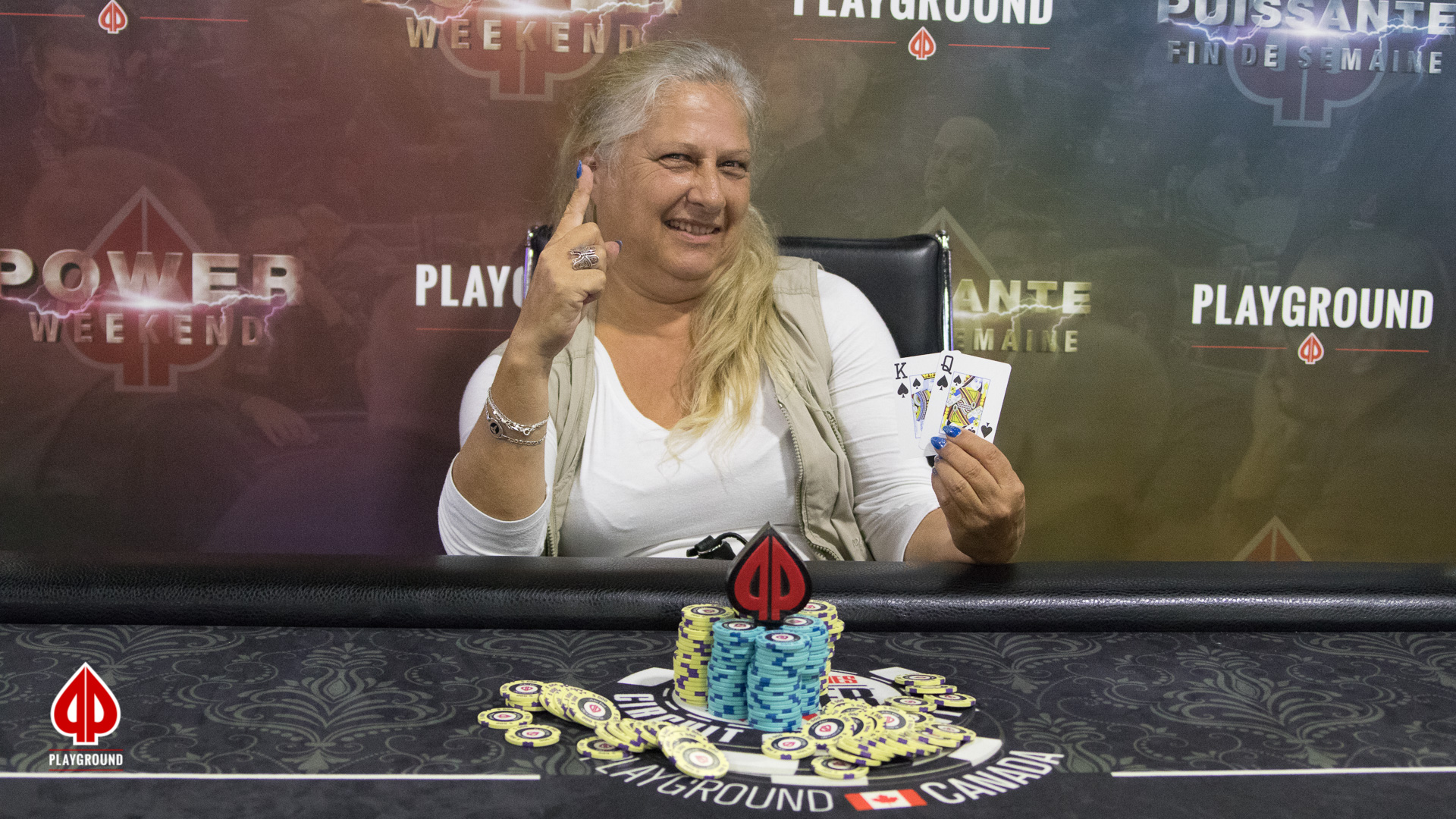 Final hand of play: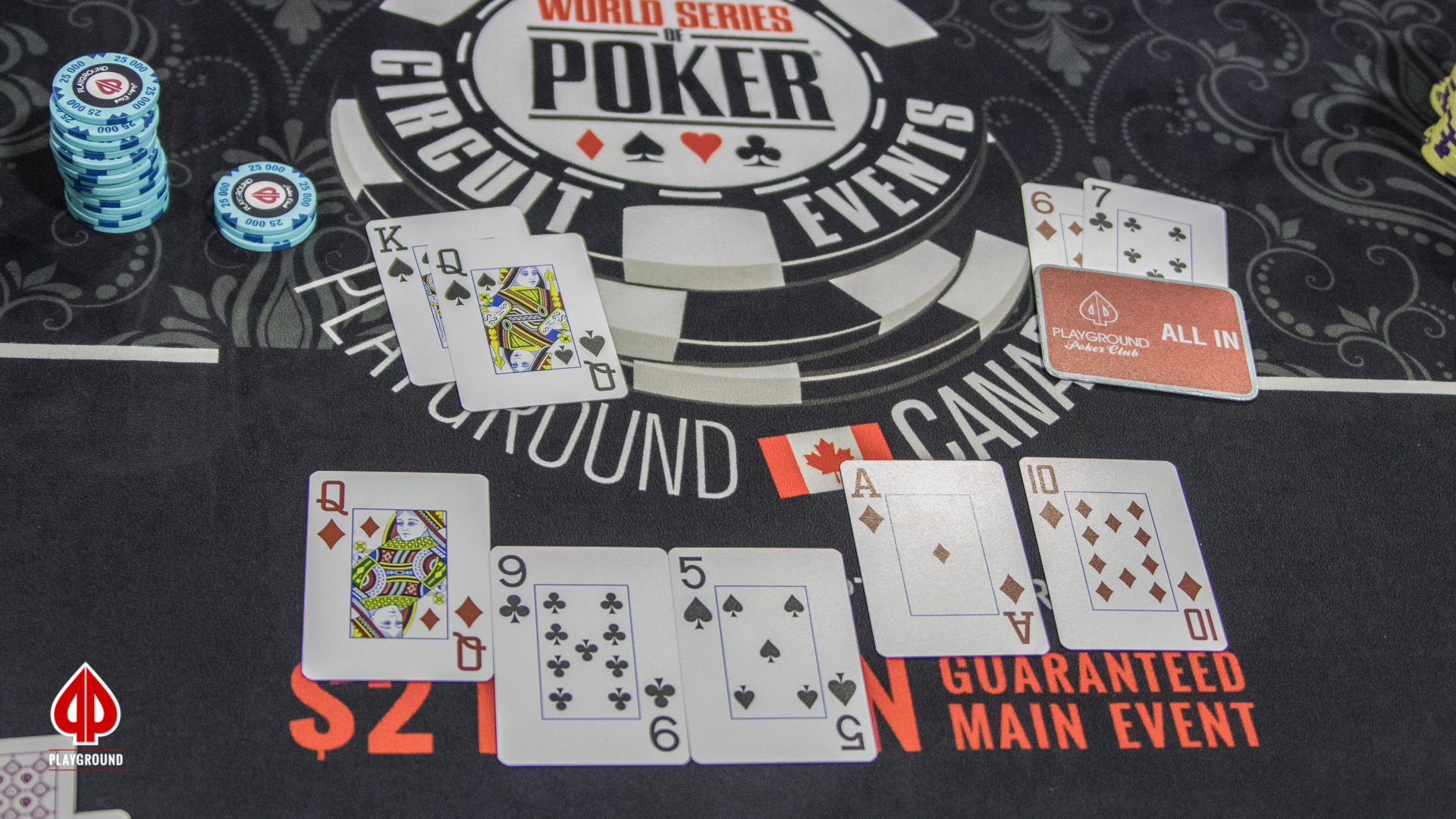 The final hand was a classic preflop shove, with Ginette leading the way and Louise calling shortly after.
Unsurprisingly, Louise's


did not fare well against Ginette's


. Either way, it was a convivial and spirited tournament from start to finish, with laughter and good cheer present throughout. That's why it's no surprise that the runner-up was happy to pose with the winner! Win or lose, we're all friends here at Playground.
With her second place finish, Louise earned herself a healthy $1,395. Well done!