Get ready for what is sure to be an exciting and fun-filled six weeks that is packed with prizes and culminates on Sunday, October 10 with the $1 Million Bust the Bank Grand Finale.
The one and only Freeway Frank will return to host Bust the Bank every Sunday from September 5 to October 10. We know Frank will look like a Million bucks hosting what has become the most popular promotion at Playground, but the only bucks that will be on the contestants minds are the amounts they hope to win!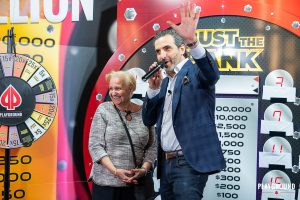 To enter the raffle for a chance to play Bust the Bank, players need to earn Reward Points. For every two hundred and fifty (250) Rewards Points earned while playing on our over 400 EGDs, players will receive one (1) draw entry and on Mondays, starting August 30 until October 4, players will  receive one (1) draw entry for every fifty (50) Rewards Points earned while playing EGDs. That's five times the amount of entries – and, as always you can enjoy complimentary drinks while you play. 
Each Sunday will feature five draws, with four winners per draw. Three contestants will be selected from the tier specific raffle drums and one contestant will be randomly chosen via hot seat draw from all active EGD players at the time. That's 20 winners per draw day for a total of 120 winners during the Bust the Bank promotion! Once all four contestants have been selected and are at the stage area, they will play a mini-game in order to identify who will move on to play Bust the Bank.
 Our host, Freeway Frank, will then spin the multiplier wheel which contains multipliers ranging from 5x to 25x. Once the multiplier has been determined, the four contestants will roll a pair of dice, and all contestants will win the equivalent of their combined roll number, multiplied by the number from the multiplier wheel, in free play. The minimum amount of free play a contestant can win is $25 and the maximum is $300. The contestant with the highest combined roll also moves on to play Bust the Bank and a shot at winning $100,000 in cold, hard cash – Boom!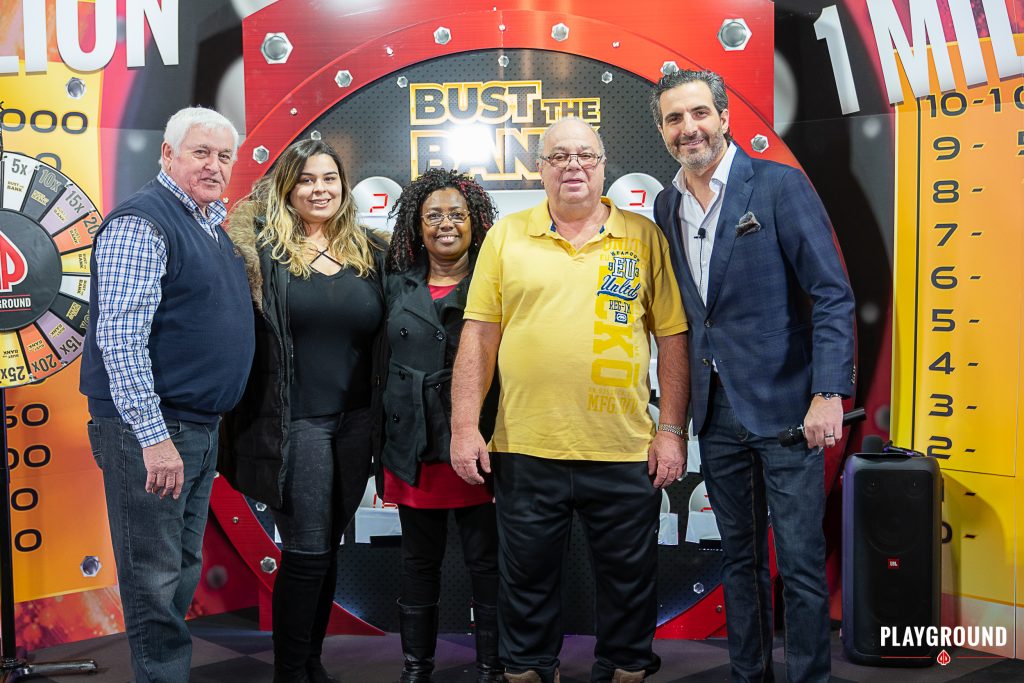 On Sunday, October 10, busting the bank will increase tenfold to $1 Million. One special Golden Ticket draw will be conducted after each $100,000 Bust the Bank game, which will give 5 players a chance to Bust the Bank for $1,000,000 at 9:00pm that same day! 
Golden tickets can be won by either qualifying for Bust the Bank through the raffle draws every Sunday, winning them during our Thursday Golden Ticket Hot Seat draws from September 2 to October 7, where you also win $25 in free play, 1 in 5 winners will find them in the prize envelopes of our Hot Seat Tuesday draws which pay out $100 in Free Play every 30 minutes  from August 31 to October 5 and last, but not least they can also be found in the Booming Wednesday Hot Seat draw prize envelopes, where members who are 60+ years young can win their age in cash every hour from September 1 to October 6. If only Willy Wonka had been so generous!
Click here to learn more about Bust the Bank.
With huge prizes, special discounts, free offers, and exclusive promotions, Playground is the place to be every chance you get.