After Captain Fantastic finished his flamboyant tribute to Elton John on October 19th, there was one question on everyone's mind, what's next?
The obvious answer was the WPT Montreal which kicked off at Playground on October 25 and runs until November 4. But what about after that? Was that the final curtain call of 2019? The answer to that question became a resounding no! The show must go on and go on it will in November, with not two but three shows a week!
Our series of concerts will take place every Thursday to Saturday from November 7 to 23 for a total of 9 shows that are sure to make every night a memorable one. And as was the case in October, they are absolutely FREE! 
The first weekend will feature a tribute to Tom Petty with Practically Petty covering Petty's hits with the Heartbreakers as well as his solo work and side projects like The Traveling Wilburys. Friday night will see the Soul Brothers hit Playground to pay tribute to The Blues Brothers. You know the movie, you've heard the songs, now is your chance to relive the fun, excitement and energy that made Elwood and Jake one of the most famous duos in cinematic and music history. Saturday will see an encore performance from The Hi-Fins and their Brit 60's Experience. They rocked the house less than a month ago and it was epic, so make sure to bring your Union Jack 'cause the Brits are Back!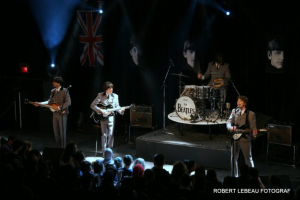 The following weekend will be no less exciting. Thursday will see Fleetwood Mac Mania pay tribute to Britney Spears. Just kidding. Fleetwood Mac is on the menu with some Stevie Nicks solo hits thrown in for good measure. Friday will be EPIC with HELP! playing, singing and looking like The Beatles, so don't miss this chance to relive Beatlemania! Closing out our second weekend will be none other than the premier ABBA tribute in the world, ABBAmania. Voulez-vous? Of course you do!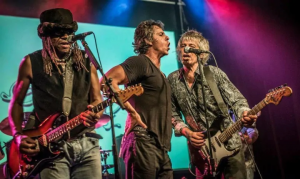 You'll then have 4 days to rest up and get ready to dance the night away at Playground. Thursday will be a tribute to the Queen of Rock 'n Roll, Tina Turner starring Karen Durrant, who is, Simply the Best!  Friday will be a different kind of Ladies Night when the Legendary Ladies of Soul take over the Playground stage singing hits from The Supremes, Donna Summer, Gladys Knight, Martha & the Vandellas, Mary Wells, the Pointer Sisters and the Queen of Soul, Aretha Franklin! Join us and show the Ladies of Soul some R-E-S-P-E-C-T! And closing off our November Entertainment schedule will be the world's most dangerous Rolling Stones Tribute… The Blushing Brides for what promises to be a night of satisfaction – guaranteed! 
Remember that all shows are FREE and start at 7:00PM on Thursdays and Saturdays and 8:00PM on Fridays. Food and drinks will be available during the show, but you are most welcome to come down a little early on Fridays and Saturdays and enjoy our $20 evening buffet which is served between 5:00pm and 10:00pm. 
Click here to check out the full schedule, details and videos.