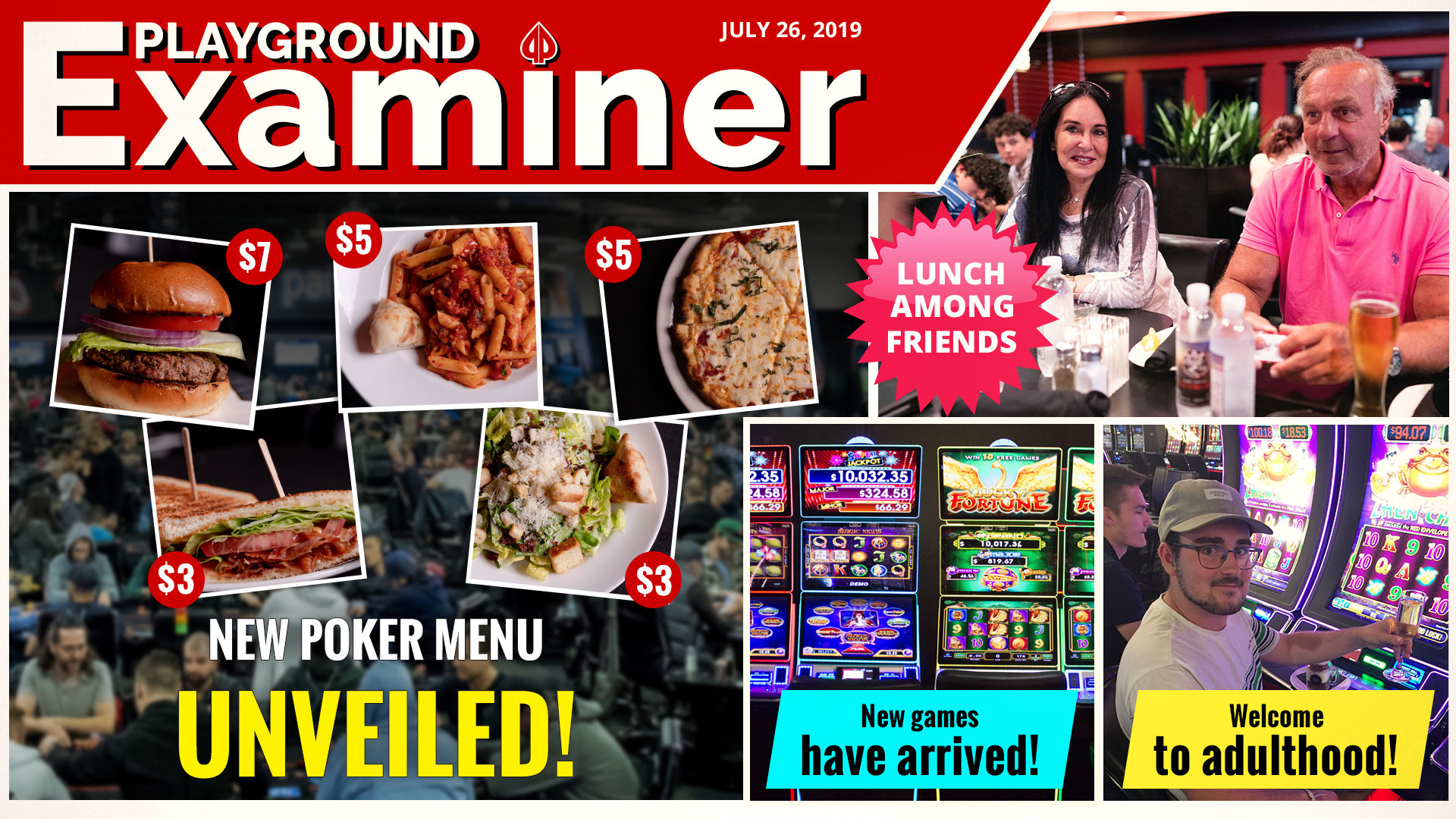 The New Gaming Menu Is Out
Playground rolls out an updated menu for poker players! The vast majority of items served on our gaming floor saw their prices drastically reduced – over 50% discount in some cases!
You like pasta? For just $5, or 1,250 Rewards Points, you can get a full portion of your favourite pasta with pomodoro, aioli, or arrabbiata sauce! 
Is pizza your thing? Well, you're in the right place, because our coal-fired oven cooks it to perfection! Cheese pizza for $5. Pepperoni pizza for $6. Montreal, Kahnawake, Spicy Sausage, all $6! If you're playing $1/$2 Texas Hold'em, you can get one for free after just 5 hours of play. We challenge you to find a better deal!
New Games to Discover
Our Electronic Gaming Space never ceases to refine its product mix. Last month, we added our first China Shores Boosted Wins and Spins game, along with more Fù Guì Róng Huá machines. Today, we are happy to present to you our July additions: Super Jackpot and Lucky Fortune!
Super Jackpot is a multi-game station offering 10 great games, including Spartans The Final Stand. In this adventure, Xerxes the Spartan King is your Scatter and his lovely Queen is your Wild. The reigning couple is generous in Free Games! Try also Mayan Dreams… and look for the walking panther: its expansion across the whole reel is always good news! Six such machines are live now at the far left corner of the main space, and they share a progressive Jackpot!
As for Lucky Fortune, we have four of them in the middle section. Over there, you can enjoy a 4-Jackpot configuration: Grand, Major, Minor and Mini. The Golden Swan is always ready to brighten up your day!
Coming of Age at Playground
Do you remember what you did on your 18th birthday? Went out to a bar for the "first time" maybe? Did you buy some beers at the local store and flash your ID frantically even though you weren't asked?
Well, this kid… or rather this man, had it all figured out. He chose to enter adulthood at Playground, the perfect spot for gaming and entertainment!
Happy birthday Samuel! We hope you had a great time!
Guy! Guy! Guy!
It is always a pleasure to have lunch in good company. Guy Lafleur, who needs no introduction, was at the Rail this week, enjoying a meal. He is a true friend of the club; you may have seen him on our billboards, or in our first EGD commercial, which has been nominated for a Prix Aurore on the French television show Infoman!
He comes to visit sometimes, to enjoy our cuisine or for some entertainment in the Electronic Gaming Space. See you soon Guy!