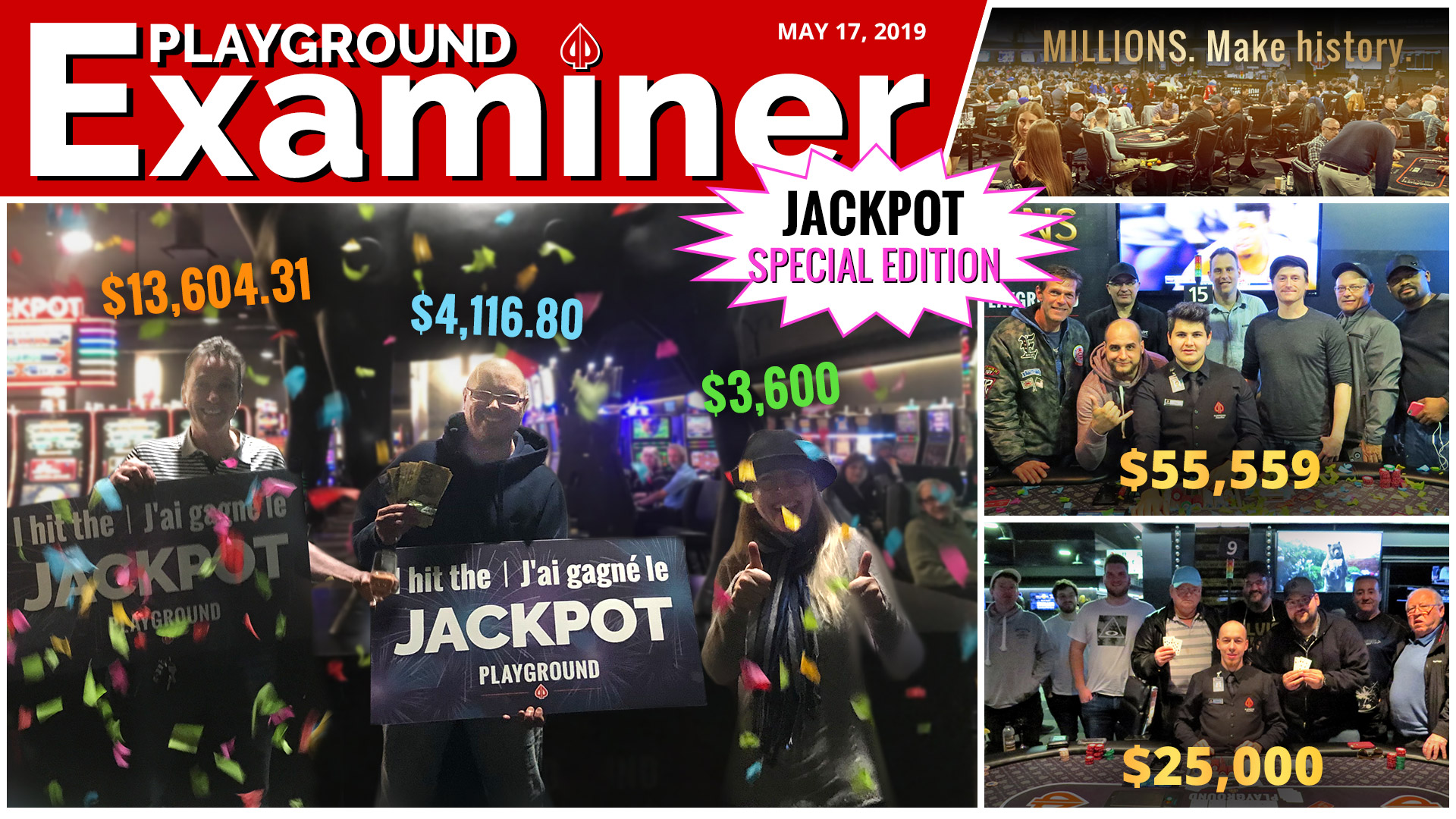 With MILLIONS North America in town, we are witnessing a huge spike in Jackpots. So far this week, two poker Jackpots and countless EGD Jackpots were hit, sending legions of players back home with unalterable smiles. Last year during MILLIONS, 6 poker Jackpots were hit… in 6 days! Of course there is no way to know when the next one will burst, but being here sure increases your odds!
A $13,604.31 EGD Jackpot!
Since the beginning of the week, the biggest EGD Jackpot was hit by a gentleman called Roch. He was playing 5 Treasures, a title featuring 6 Free Games that can be endlessly re-triggered. The game features outstanding Chinese artwork, but the best part is the 4 progressive Jackpot levels. You can watch the amounts grow as you play!
Roch was betting $1.76 per spin and got into Free Game mode, and one of those games unlocked the Grand Jackpot! Champagne was in order. Congratulations!
Two Poker Jackpots!
On Monday and Wednesday of this week, 2 Jackpots hit on the poker floor. The first one was an Omaha Bad Beat Jackpot. This is a BBJ that keeps growing until it is hit, and On Monday night, it had reached $55,559. The BBJ winner got 40% of that amount, while the player that beat him in the hand took 20%. The rest of the pot was split between the other players at the table and the 2 other Omaha tables running at the time. Click here for the full hand report.
On Wednesday, a little after midnight, nine Hold'em players took their turn at the cashier. The secondary BBJ, which is fixed at $25,000, was hit when quad sixes were beat by quad eights. This is not an extremely rare occasion, but every time it happens at Playground, $25K are split among the players at the BBJ table. Click here for the full hand report.
MILLIONS North America
If history is any indication, all these Jackpots are but an introduction to the riches that will be unlocked from now until the end of the MILLIONS festival. Our Primary Bad Beat Jackpot has reached $486,490 today. It is pretty tough to hit, but with so many games running, the odds are not that long, and you can get a share just by playing in the room!