One expansion leads to another! Playground has added a room to the Electronic Gaming section. It is located at the far left of the EGD floor, just passed the cashier, and provides the private ambiance that many players look for when engaging in gaming activities.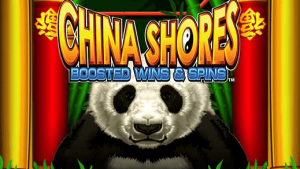 The room is filled with some of the most sought-after games in the world, including China Shores Boosted Wins and Spins. This is one of many additions to our mix. The one copy that we have and worked so hard to acquire is now available for your entertainment. The Panda awaits!
As part of the restructuring, we also changed a few machines on the main floor. Some copies of the less popular titles gave way to more copies of the games that are always busy. Fù Guì Róng Huá is one of the EGDs that we expanded with, having proved to be so popular among our gaming crowd. It offers a choice of 2 games: Empress Gold and Eternal Lotus. Both of them offer great dynamics and stunning artwork, not to mention frequent Jackpots. The multi-game truly deserves a prime spot in our new FEATURED category, alongside China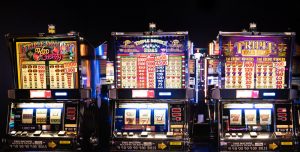 Shores Boosted Wins and Spins, and 10 other great games!
On our website, we also added a VINTAGE category. These games have also grown in numbers. 10 more of them are now operational, bringing the number of our vintage machines to 18! These games have a great retro look, taking us back to the old casino movies that we love. They sit in the new room, forming the first bank of games that you see when you walk in. Try them out… because 3 reels is all you need!
At Playground, we are always evolving towards a better game mix, and better service. Come for a spin!