Event #5 of the November Power weekend was the $100 + $10 Single Rebuy featuring a $8,000 guaranteed prize pool. When late registration and the rebuy period came to a close, there were a total of 85 entries and 26 rebuys, allowing the prize pool to swell to $10,767, with the top 11 finishers being in the money.
There was action galore all night long as the stacks were being built while the eliminations were happening. When play was on the bubble, the players agreed to doing a bubble deal so that the 12th position would be paid. Once the deal was made, it didn't take all that long to form the final table.
On the final table Playground regular Danielle Schwartz went on a heater and had the lead early on, but that eventually changed and she ended up busting in third place with a flopped flush vs a rivered boat. Dominc St-Pierre was almost eliminated early on but then came a crucial hand where he three-bet shoved with AK after Richard Sysko had opened and his AK was good enough to beat the ten-nine suited of Sysko, earning him a double-up that helped to propel his stack northward.
Play went heads-up between Yasser Zaatar and Dominc St-Pierre where St-Pierre had a massive chip advantage over Zaatar. The two players decided to do an ICM deal where St-Pirrre locked up $2,262, and Zaatar $2,055, with an additional $230 left in reserve for the eventual winner. Zaatar kept fighting and it seemed like he just couldn't die, until the final hand came to play.
On the final hand St-Pierre shoved


and as Zaatar's stack was getting really small, he decided to make the call with


. The board ran out





, and, just like that, Event #5 of the November Power weekend crowned a champion, Dominic St-Pierre.
Event #5 Champion: Dominic St-Pierre, $2,492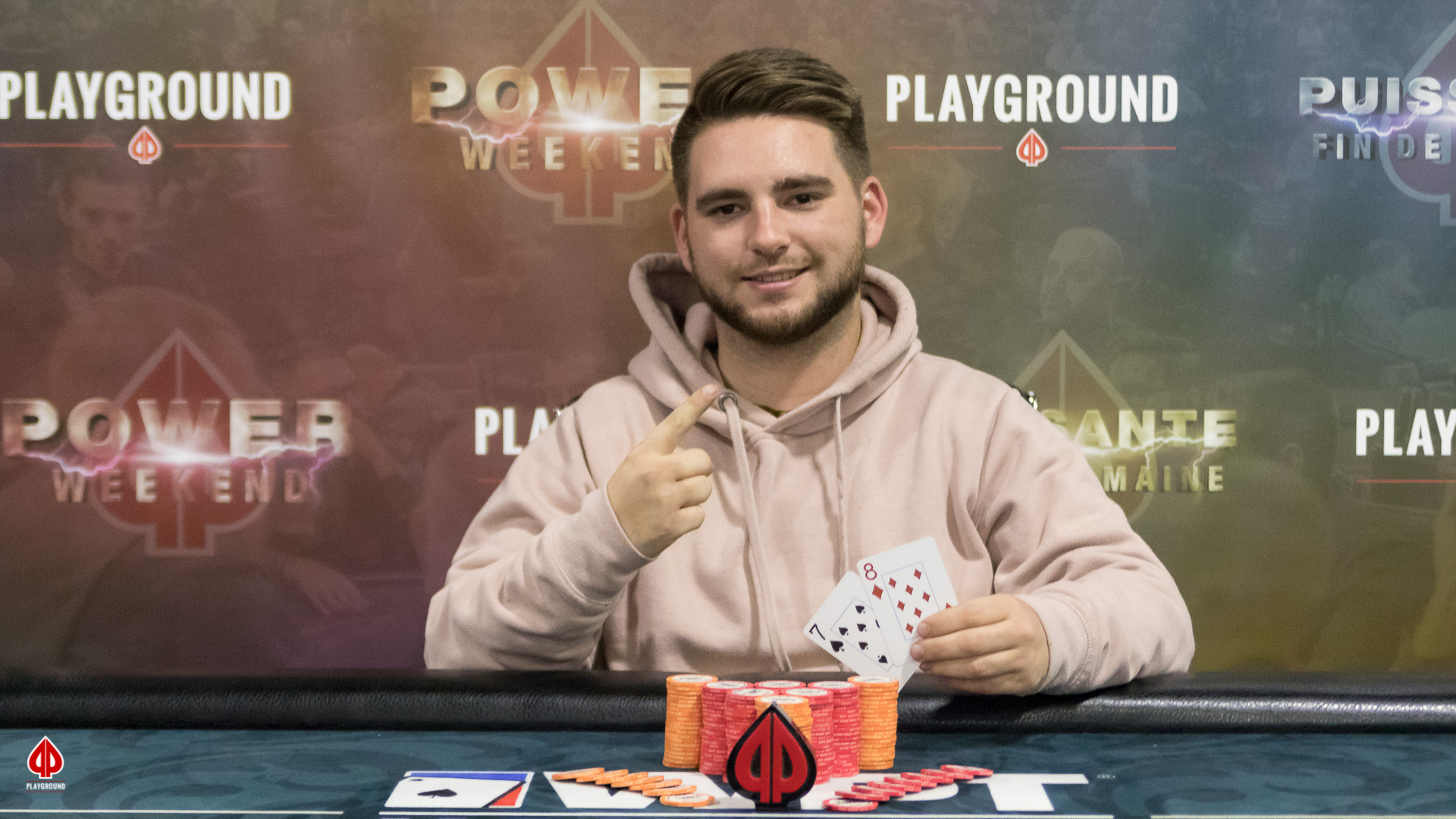 The last hand of play: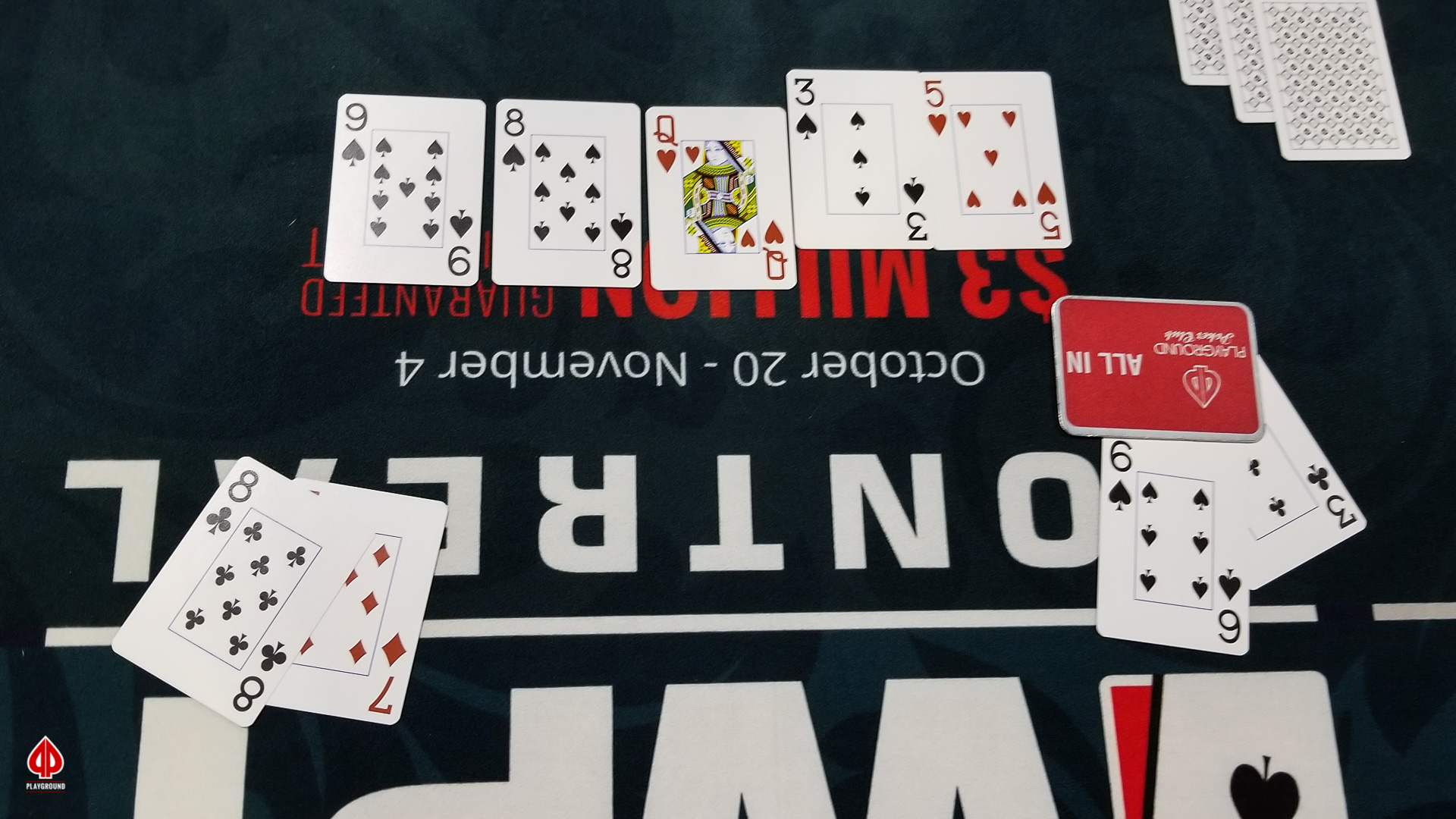 Second place: Yasser Zaatar, $2,055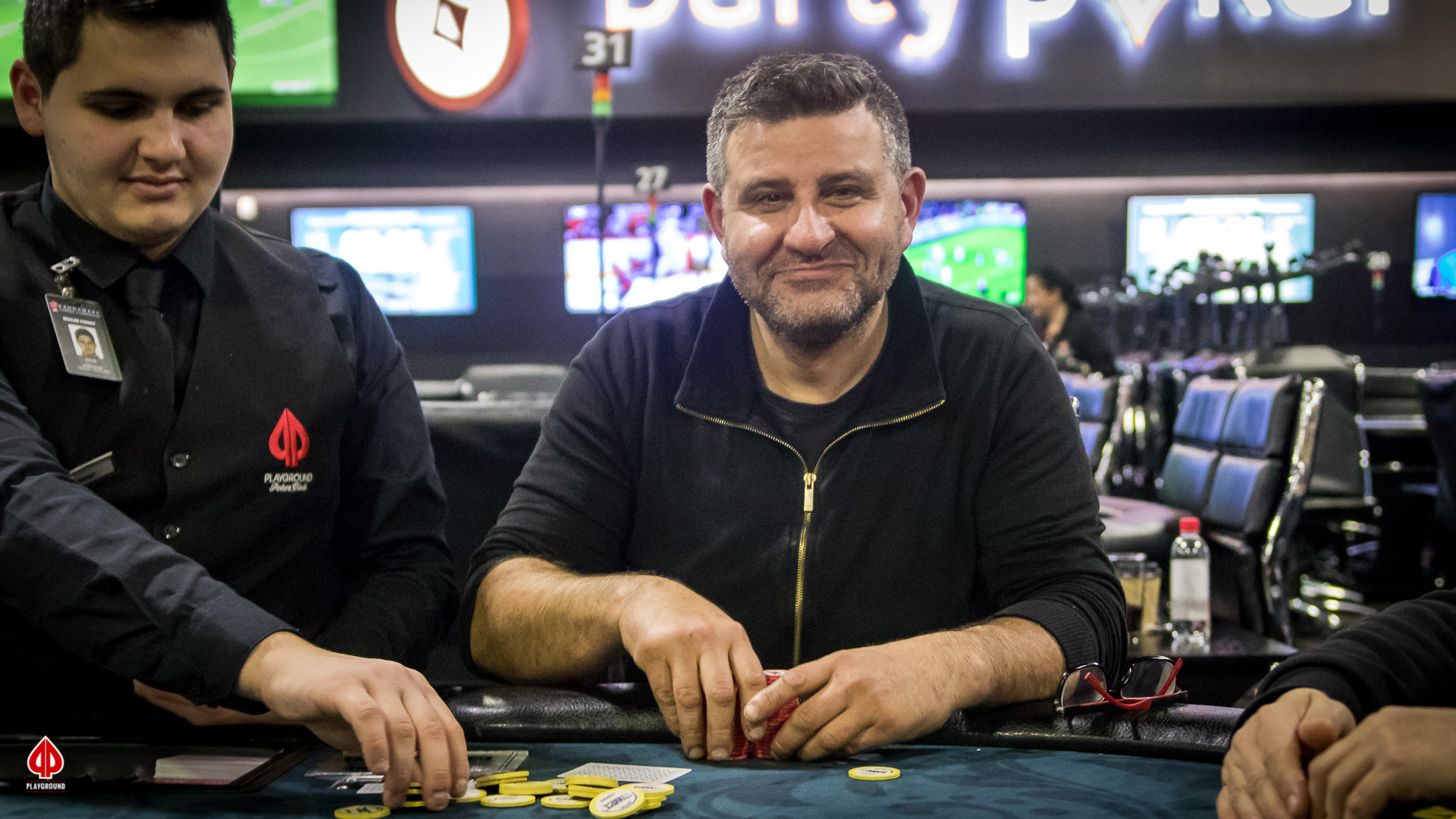 The final Table: