The Playground 500 was the marquee event of the November Power Weekend. Guaranteed at $100,000, it was sure to put together a great payout table. 166 entries were accounted for over one online Day 1 on partypoker and three live flights at Playground, meaning that players even enjoyed a nice overlay on the prize pool. Nothing like an equity bonus!
The online Day 1 brought 19 players together and from that number, only 3 remained, including our champion Samuel Roussy-Majeau, the only player to have re-entered the flight. After all 3 live flights were concluded, a total of 43 players had stacks waiting for them on today's Day 2. The action went underway at 3:00pm this afternoon and 10 levels of 45 minutes were scheduled, but only 3 players remained after these 10 levels and they understandably agreed to play it out, giving themselves a nice Sunday off to enjoy their large payout.
Roussy-Majeau started Day 2 with the most chips and was an aggressive force all day, making good use of his ever-increasing stack. On the final table, he orchestrated the majority of eliminations, including the last four! After sending David St-Louis and Thibaut Nouveau to the rail, he had six times more chips than his two rivals, and with his experience and set of skills, it was only a matter of time before he could put an end to the event. As it turned out, all he needed to so was one great hand.
Miguel Cholette was on the button when the last hand started and with 150K in blinds to grab, he decided to move all-in with 800K. Stéphane Lacasse had a little bit less than twice as much and announced the call from the small blind. Roussy-Majeau quickly announced all-in. Lacasse was visibly unhappy about it, but had no other mathematically sensible choice than to complete, but soon realized he was far, far behind his table mates. Cholette had shoved with kings and Roussy-Majeau, massive chip leader, had been dealt aces! Lacasse, having more chips than Cholette in the last pot, was granted 2nd place finish. Full hand in picture below.
Our Playground 500 Champion: Samuel Roussy-Majeau – $22,170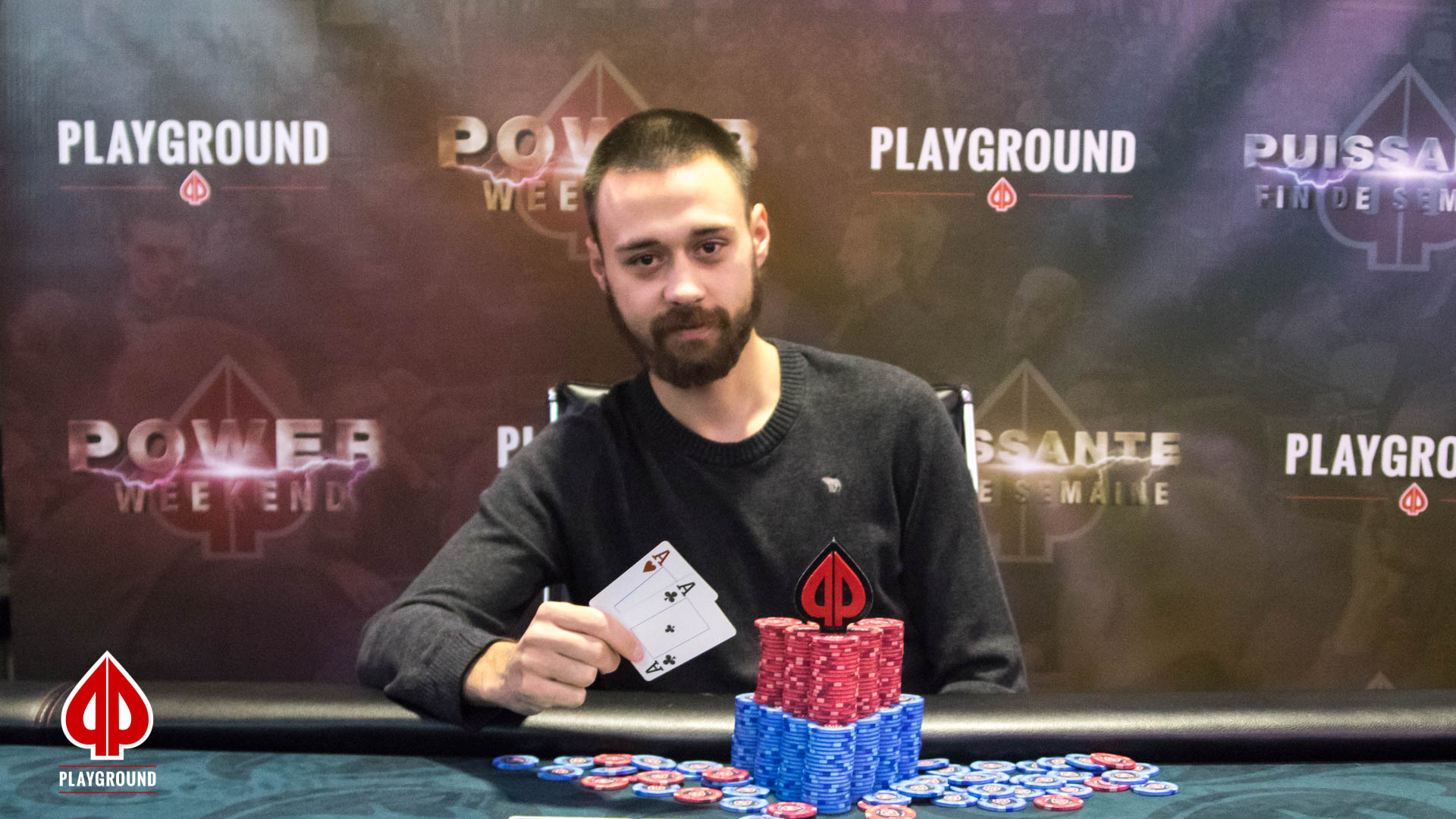 Runner-up: Stéphane Lacasse – $16,550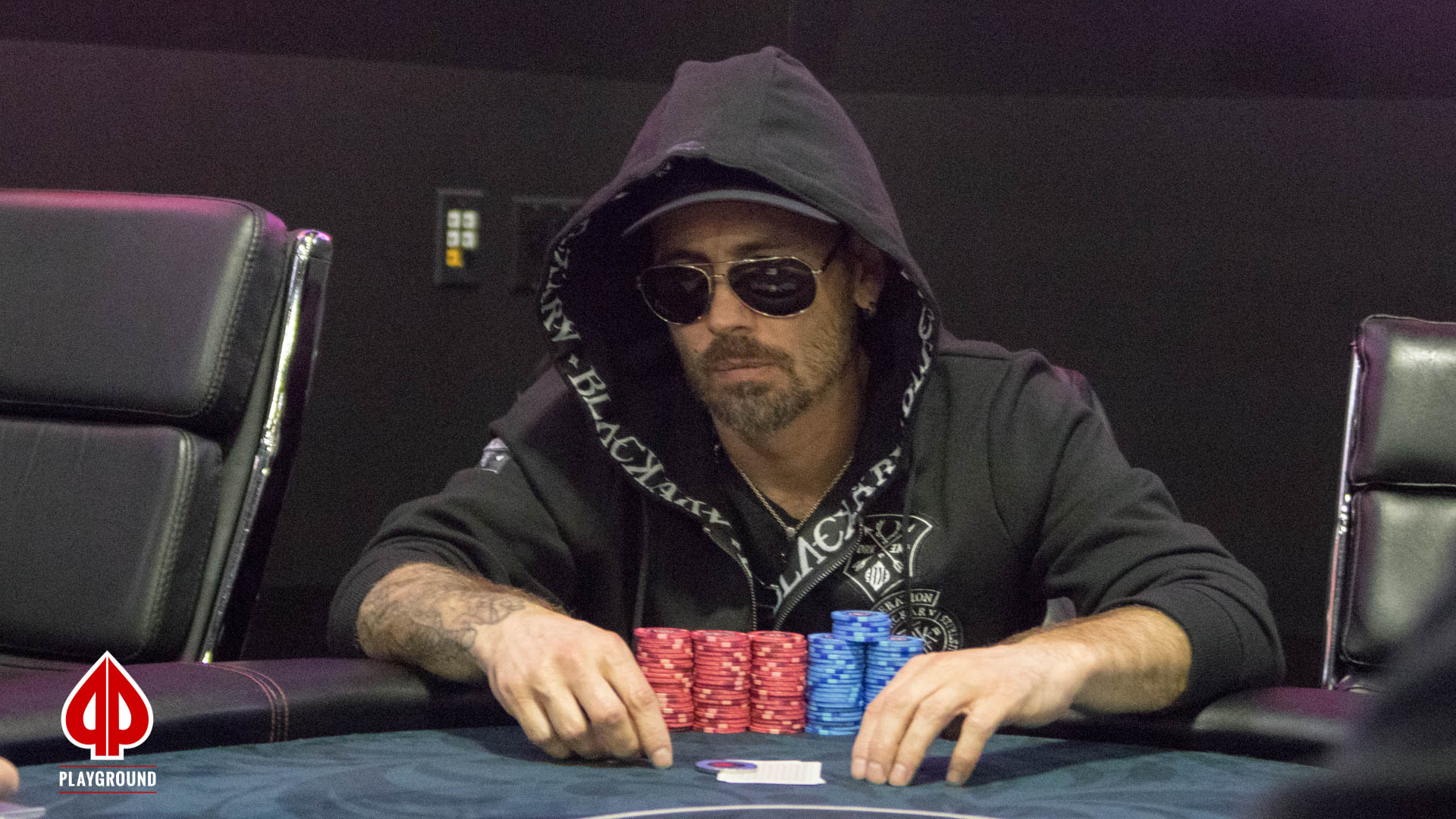 3rd place: Miguel Cholette – $12,360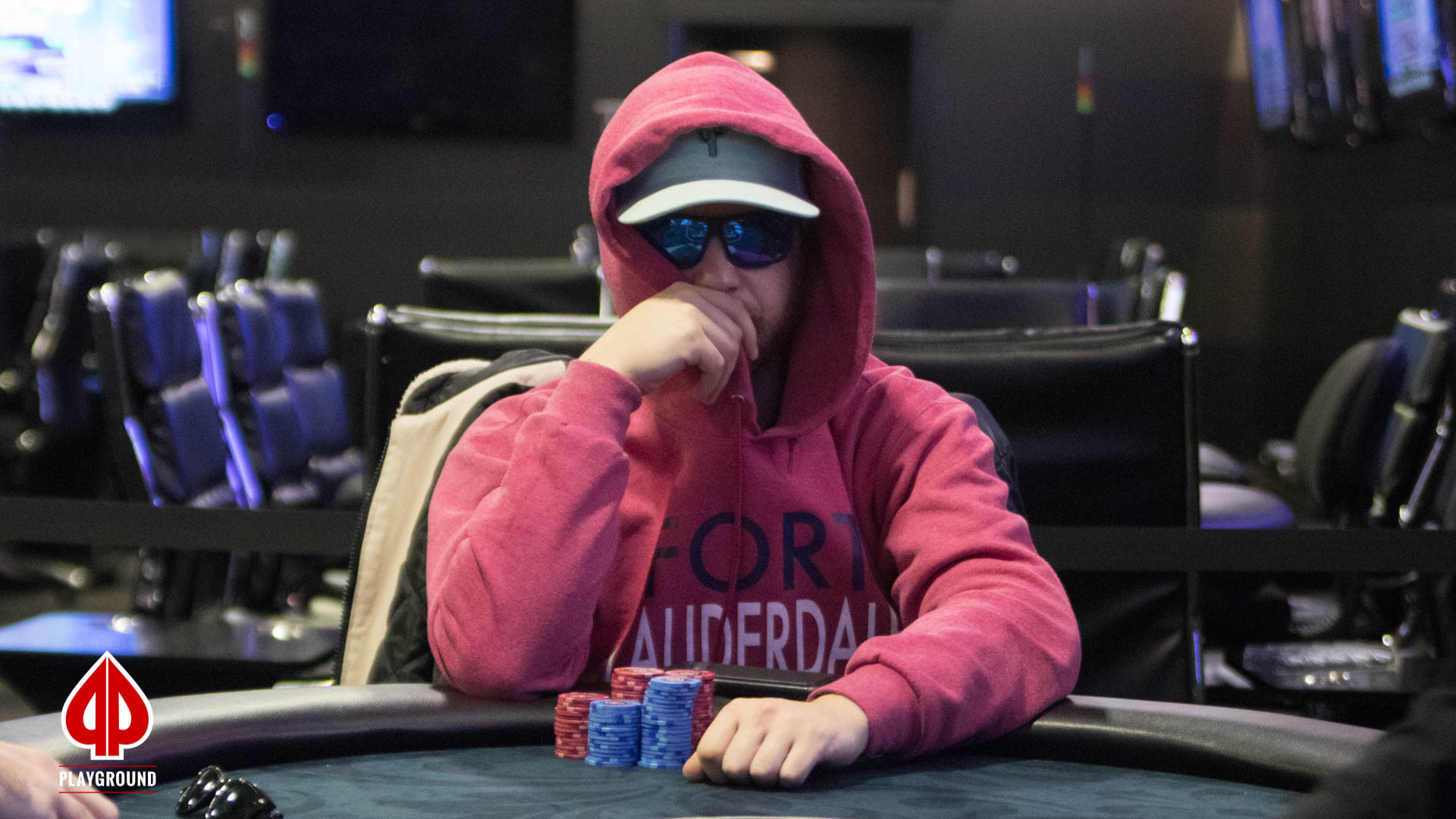 Final 3 players: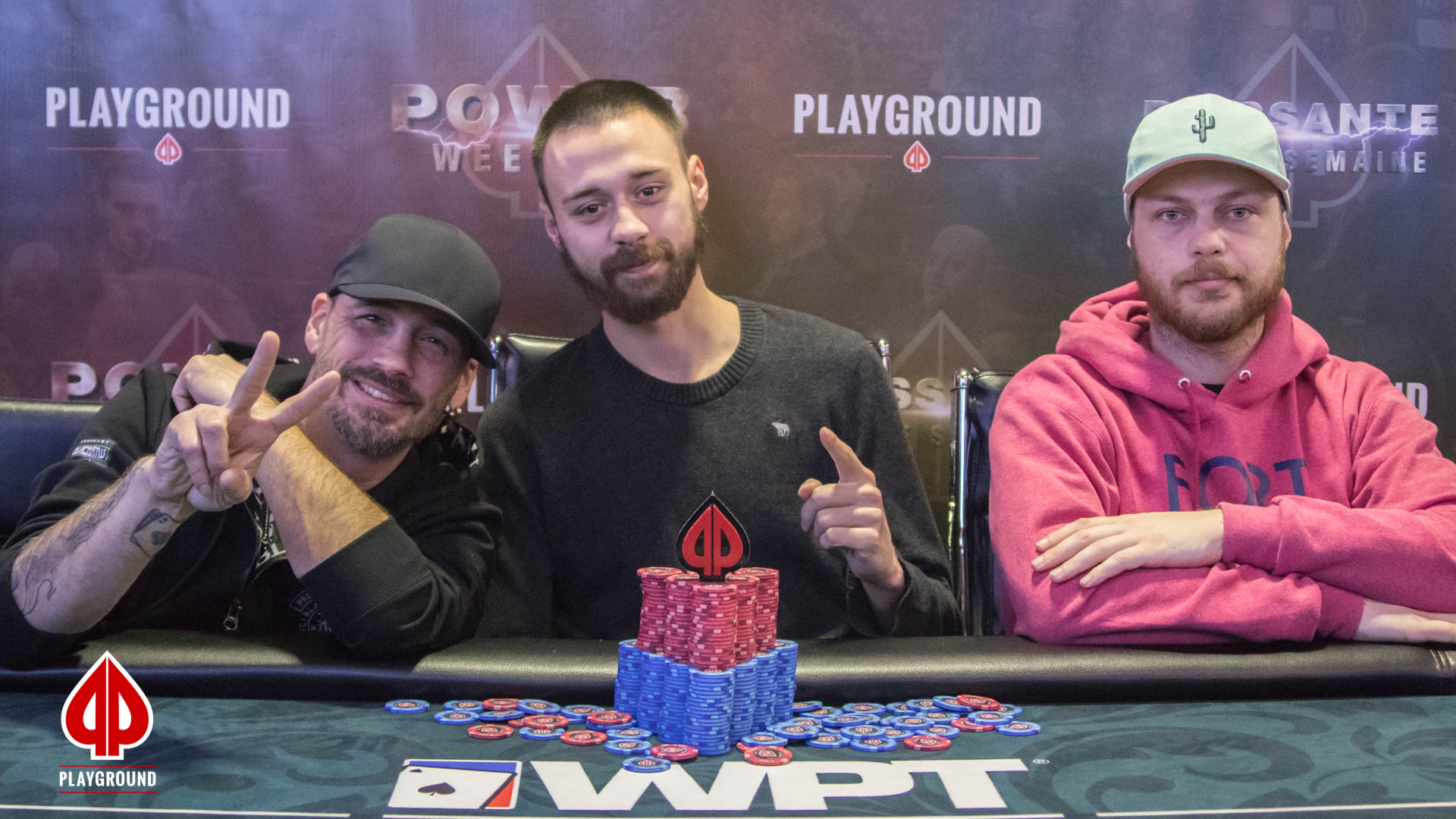 Final hand: