Event #5 was the last day tournament in the February Power Weekend. The prize pool guarantee was $5,000, but the 109 entries that took place allowed to double that figure, to everyone's delight – especially the deep runners!
The 6-Max format, as it does by nature, pushed the action hard on the way to the final table. The pace slowed down a bit at the bubble, which took about 12 hands to burst, but picked up the speed as soon as the money was reached.
Kiril Gelev conjured up a storm as soon as the 7-handed final table was put together. He started it healthy and orchestrated the first few eliminations, but Paul Manoian came back from just over 300K to rival with Gelev's 7-digit stack and even secure a slightly superior deal at the ICM chop.
The two players went about exchanging blinds for a while, but Manoian eventually increase the pressure and soon enough, he enjoyed a bit of a lead over Gelev. The last hand saw Gelev raise the 60K big blind to 155K from the button. Manoian pondered a few seconds, then announced all-in. Gelev went to the tank, trying to get a tell, but Manoian wasn't giving anything and a call ensued. Manoian had kings! The board came out clean and the kings held, awarding Paul Manoian a Power Weekend ring. Congratulations!
Our 6-Max Re-entry Champion: Paul Manoian – $2,380 and the Event #5 ring
Second place: Kiril Gelev – $2,073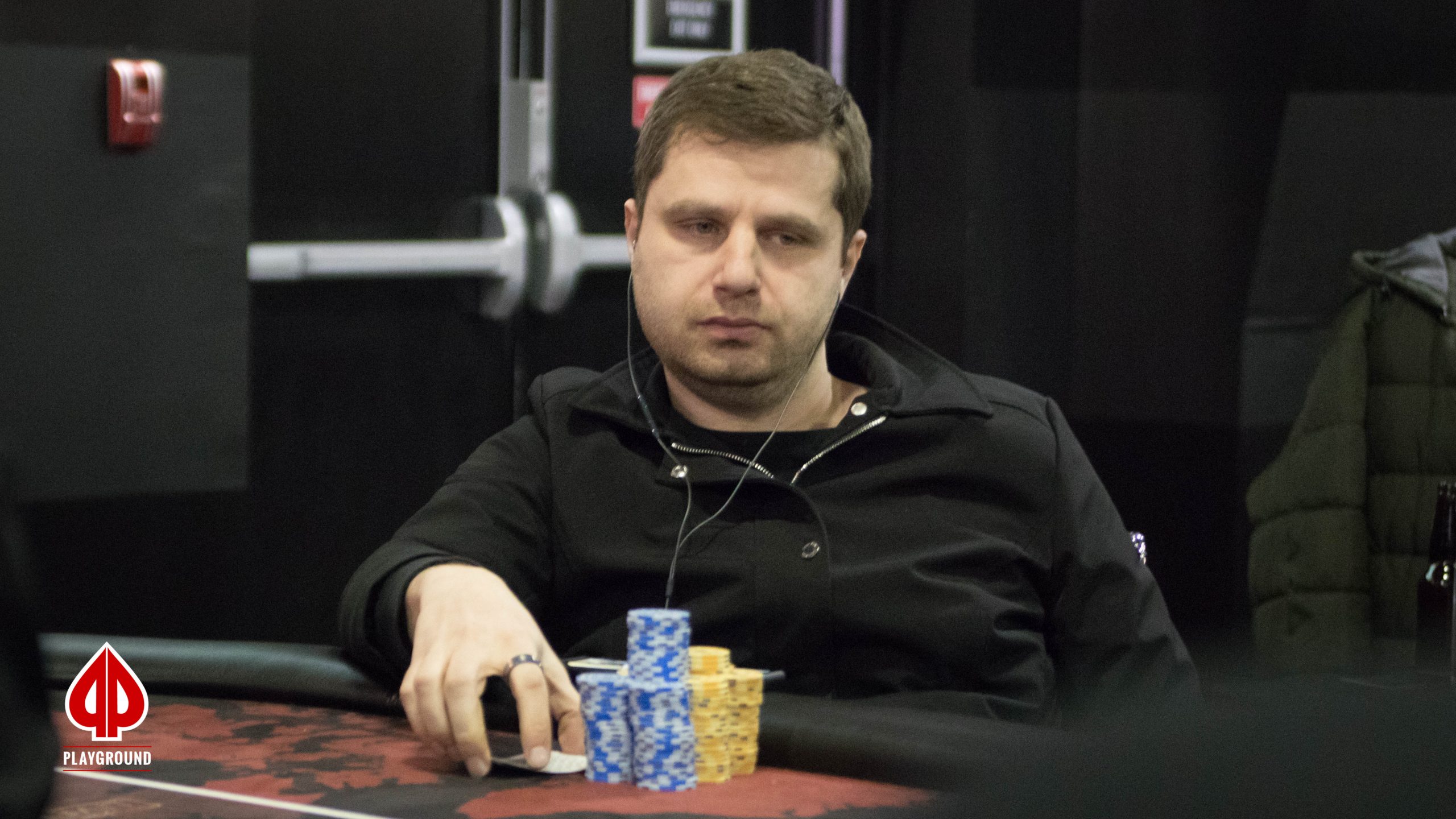 Last hand of play: